Description
We have designed a new cycle ride to celebrate the amazing women that lived and worked in the borough. The scenic 7-mile route takes us to key landmarks, institutions and homes of prominent women. Some of the women are household names such as George Eliot, Agatha Christie and Emmeline Pankhurst, but you'll also be hearing about lesser known heroines such as Dame Margaret Dawson of the Voluntary Police Force and Dora Meeson of the Women's Freedom League.
The route goes via quiet roads and the tour is conducted at a relaxed pace. All abilities are welcome and the ride starts and ends at a Santander Docking Station for those wishing to hire a bicycle for the ride.
Date: Saturday 4 June
Time: 10:30am – 1pm
Duration: about 2.5 hours
Length: 7 miles
Leisurely pace
Meeting point: Campden Hill Docking Sation, off Holland Park Avenue
Age: 14 years and updwards
Young people under 16 should be accompanied by an adult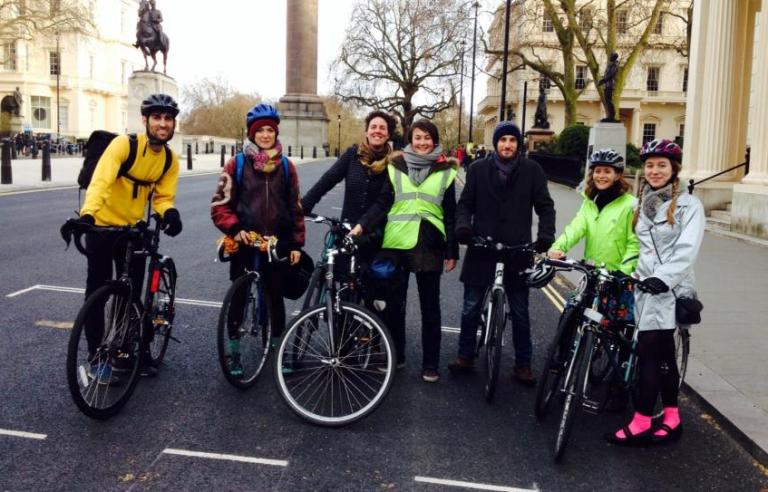 The ride will be marshalled
An ability to ride a bike is all that is required.
If you need to brush up your cycling skills, you can take part in a free cycle training session. For more info please check here.
Tickets cost £5 and should be purchased in advance.
For more information email cycling@rbkc.gov.uk or call 020 7361 4259.
See you there!