Description
Have you ever found yourself in a situation where your heart starts pounding, your palms become sweaty, you feel a knot in your stomach and you may have the urge to visit the ladies although you've been there twice in the last 10 minutes? Do you get the picture?
I'm talking about that little companion called stress! Research shows that women report experiencing more stress and anxiety than men. Does the word stress evoke any thoughts, feelings or emotions in you?
As humans, we have been equipped with a set of readymade responses, one of them being the stress response. These responses are triggered involuntarily in certain situations when there is danger or threat. This protective mechanism helps us stay safe. On a day to day basis, this works well and sometimes motivate us to be more productive or take care of situations that pose a threat. Stress becomes a problem when it starts interfering with your ability to live a normal life (whatever normal means to you).
The stressors of our modern world are perpetual and unrelenting, such as:
Being stuck in a job that does not fulfil you

Making a phone call to your difficult boss

Financial payments we cannot make

Deadlines we cannot meet

Societal expectations we cannot fulfil

Pressure from peers and family that push us to the edge of our resources

Staying in a relationship that does not support your wellbeing.
The Health and Safety Executive reports that in 2018 (this year), stress related ill health has overtaken musculoskeletal illness which are reported to be the two top causes of absence from work. This costs over £5 billion a year in Great Britain. The Mail Online (2016) reported that modern life is leaving women twice as likely to be stressed as men.
Do you feel you know enough about stress and how it's affecting you?
Do you know the sources of your stress?
Do you have a strategy to keep stress under control and stay in the driver's seat?
This free workshop will help you learn more about:
Who you are, your understanding and beliefs about stress, identify your sources of stress and how you can draw on your own resources to keep stress under control.

Learn how the skill of goal setting can help you manage your day to day tasks which may be causing you stress and holding you back.

Learn strategies to manage your energy and time so you can be more productive

Learn powerful skills and techniques to help you create space in your mind and have more clarity.

And many more

...
This workshop will inspire and empower you to get back in the driver's seat and go for your dreams!
Here is a line up of speakers for the day:

Susana Sefa (Susie): Life Choices Mindset Coach, Facilitator and Inspirational Speaker


Susie has a degree in Specialist Community Public Health Nursing from London South Bank University, Diploma in Midwifery (London South Bank University) and Nursing from Nurses Training College, Korle-Bu, Accra - Ghana, West Africa. She is also a Master Practitioner in both Neuro-Linguistic Programming (NLP) and Mindfulness.

As Life Choices Mindset & Transformation Coach, Facilitator & Inspirational Speaker; Susie brings her wealth of experience of over 27 years in nursing, midwifery and public health into her coaching and mentoring business.

Expertise: self-dicovery, emotional wellnes, change, stress management and brain mastery.

Susie's mission is to inspire and empower working women to discover more of themselves, manage stress, create space in their minds and be in control.

Susie is the CEO of two businesses

1. Choices Mindset Coaching
2. The Cake Code - homemade cakes, chocolates and patisserie.
She is married and lives in London UK with her husband and three children.
Guest Speaker: Blessing Theophilus-Isreael - Spiritual Coach, Teacher and Speaker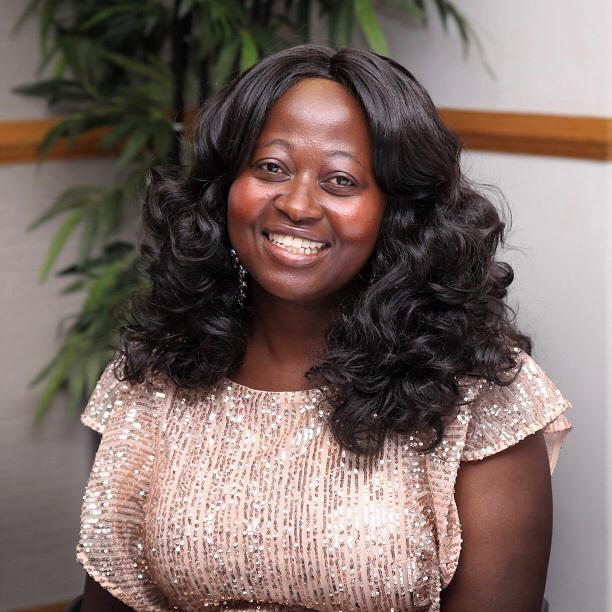 Blessing is a Speaker, Teacher and Coach, who is passionate about purpose and desires to see everyone fulfil their purpose and reach their potential. She is the author of 11 books including 'How to Discover Your Life's Purpose Through Dreams'.
Blessing is the Founder of the Christian Millionaire Book Club which has a vision to create 12,000 millionaires with a purpose to expand the Kingdom of God.
Blessing is currently studying Organisational Psychology at City, University of London and also has a degree in Philosophy and Politics from Exeter University and a Master's degree in Development Studies from the School of Oriental and African Studies, London.
She has a wealth of international experience from governmental and educational institutions, having worked at the Commonwealth Secretariat, Charity Commission and City University London. Blessing is married and lives in London, UK.
Guest Speaker: Annette Galloway - Coach - Saver to Investor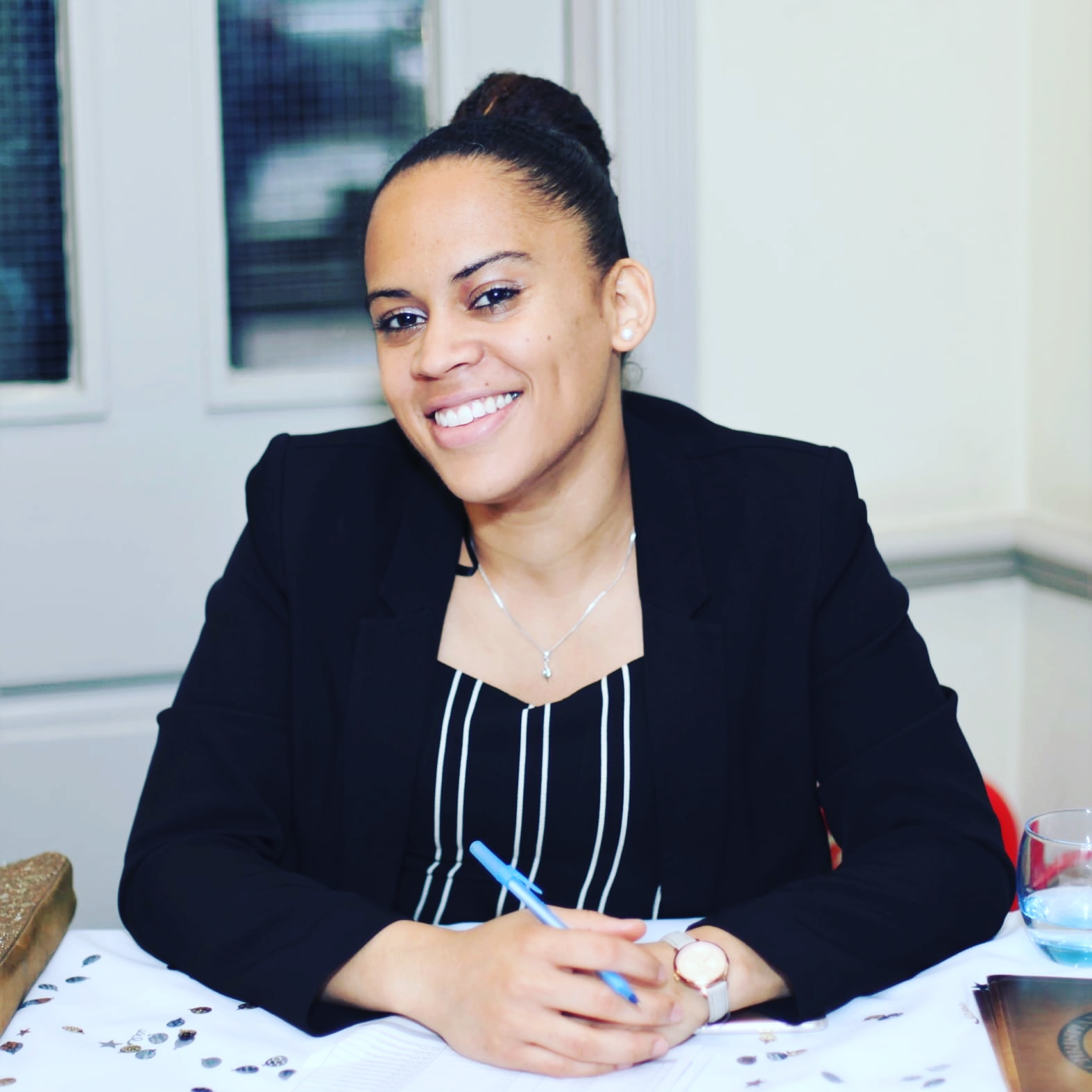 I am passionate about getting people to save so that they eventually invest. I help people to develop savings habits through focusing on mindset, financial goals, and empowering people to see the impact that saving, and investing can have on their financial future. I effortlessly save money and invest a portion of it. I want to make people aware that can easily do so too. I teach money laws and principles that help you to get into the savings habit and maintain it for the rest of your life.
I have never earned over £18,000 up until recently when I secured a higher paying job this year. Despite this I manage to save lot of money that has helped me stay out debt even when I had large expenses at certain times in my life, e.g. furnishing a 2-bed room home and buying a car in cash. I am a single parent mother and was on benefits for the first 3 and half years of my son's life. He is now a 7-year-old boy. Despite having spent time on benefits and earning money in a low income job, I have managed to save over £12,000 in savings without any financial hardship. Anyone can save no matter how small their income with the correct mindset and planning.
Saving and investing is truly were financial security and financial freedom lies. Saving money gives you financial security and investing money successfully, gives you financial freedom. Let's start saving and securing our financial security then we move onto investing where you can secure your financial freedom!
It takes money to make more money so let's get SAVING!
It's not how much you earn it's how much you keep, and my life story is a reflection of that!

Guest Speaker: Akeh Bernadine: Life and Relationship Coach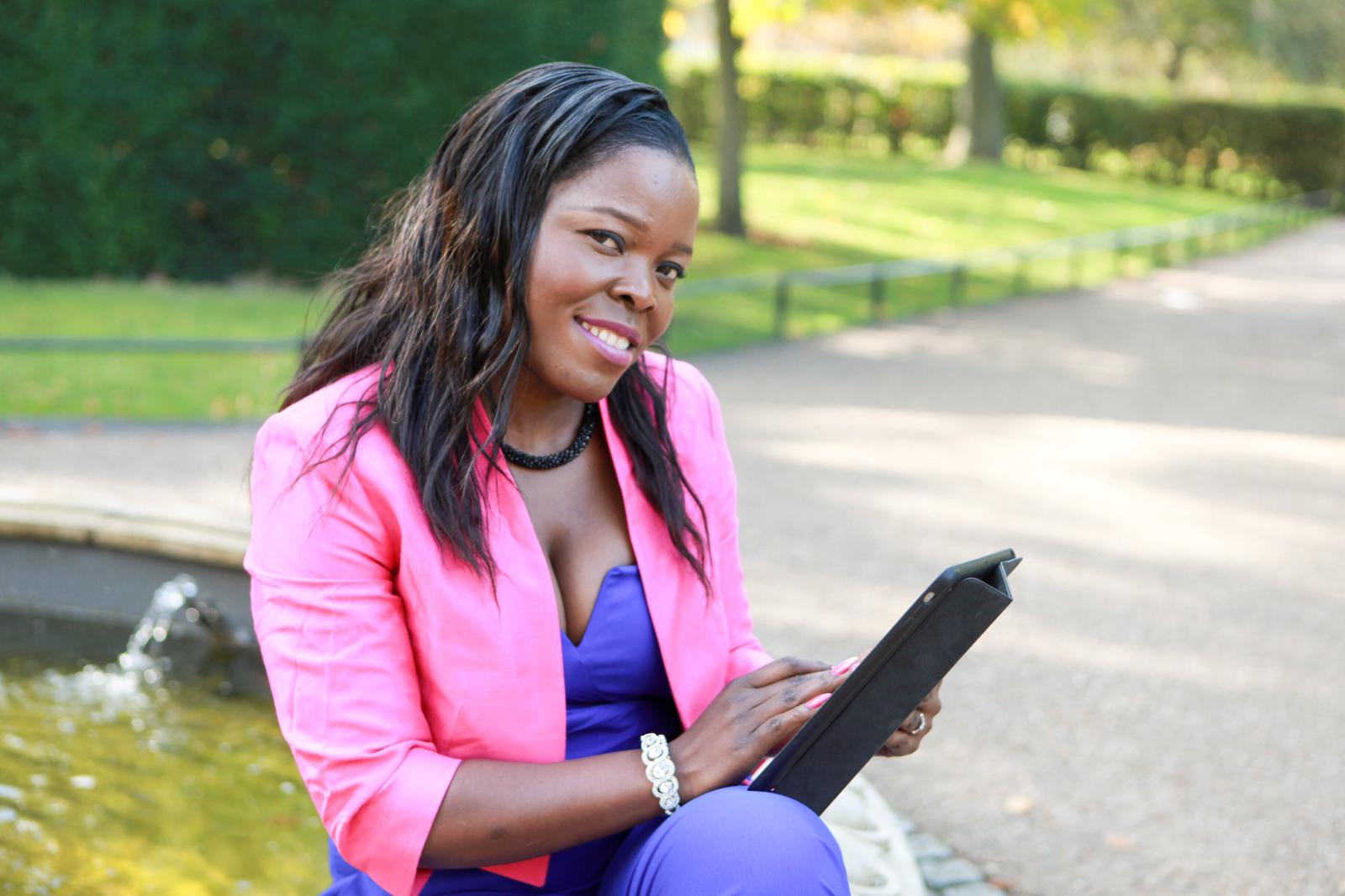 I am Akeh BT a Life and Relationship Coach.I work with lots of women to support them in addressing issues around their lives and relationships.
Whilst working with women within the voluntary and statutory agencies, I came to the realisation that a lot of women were finding it difficult securing their dream man, often resulting in having a series of troubled relationships, and will sacrifice just anything including their health to secure a man. Also I met a lot of single mothers who were constantly being abused by their ex partners. This then becomes a repeated circle, their worst nightmare and they continue to worry about the impact on their children. I also realised that some other women that were married, were also finding it difficult to settle in a loving, caring and committed relationship, consequently feeling very lonely in these relationships.
This is something that I in particular, went through, had my own fair share of problems with men, however I had a good ending and now married to the best man that I could ever deserve though, this was a long and tiring journey.
In my opinion every woman deserves the best relationship. My purpose is to affect a lot of women positively with my story, coaching and empowering them that no matter how gloom the situation may look like, there is always light at the end of the tunnel.
My life story itself is an eye opener, with a lot of learning to take away, and it will be a privilege for me to share my story to many women so that they can understand that although my story will not be exactly like theirs, there are elements within my story and my training programme that will empower them to take immediate actions/decisions that are needed for them to have a harmonious relationship with the man of their dreams.
Our 6 weeks programme( Manifest Your best Life and Relationship by Design) is for professional women who have been struggling; having sleepless nights due to the difficulties they are experiencing with their partners and not being able to secure a loving and caring relationship. It is for women who seem to have everything working for them, they are performing in their professional lives but finding it difficult to have a balance in their personal lives.
For more information: contact Susie on the details below
Email: susana@choicesmindsetcoaching.com
Visit: www.choicesmindsetcoaching.com
Telephone: +44 (0) 07403657857