Description
Successful Mums is working in partnership with Direct Line Group to present a *Women Returners Day* at Bromley HQ.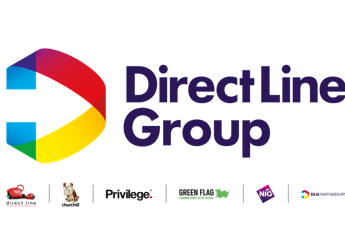 Date: Thursday 1 November 2018

Time: 9.30am-1.30pm
This exciting event is designed for women returning to work after a long or short career break, along with those looking for a change of direction.
It will offer inspiration, support and networking, as well as the chance to find out about current opportunities at Direct Line Group.
With no London commute and an organisation that supports work life balance, Direct Line Group can offer a surprisingly wide range of roles.
This Returners Day will be of interest to women with backgrounds and experience in any of the following areas:
Pricing and underwriting
Marketing
Finance
Digital
IT and information security.
Packed with expert career advice and ideas to motivate and inspire you on your journey back to work, the friendly event will feature guest speakers including our very own Jane Knight and Jennifer Thomas, Head of Internal Communications, Experience & Sustainability. Jennifer Thomas is one of the company's most senior women.
Agenda for the day:
Breakfast /Arrive 9.30
Introductions
10.00-10.45 Jen Thomas, Head of Internal Communications Experience & Sustainability
Inspire Session
10.45-11.30 Jane Knight, Founder of Successful Mums
Opportunities
11.30-12.30 Women returners from various departments across Direct Line Group to discuss opportunities
Q&A
12.30-1.00 From the audience
Lunch and Networking
Whether you're just starting to think about your return to work or are actively applying for roles, don't miss this chance to get advice and inspiration, make key contacts at Direct Line Group and learn more about the company, its culture and goals.
Dress code is smart/casual and you will leave with a goody bag, lots of great ideas and new career opportunities.
We look forward to meeting you! Any questions, contact Jane@successfulmums.co.uk