Description

Women Social Entrepreneurs' Chat Show 2015
Come and join us for an evening of social banter!
On this night we will explore the meaning, impact and importance of the empowerment of women on a local, national and international level.
We are happy to announce the return of the Social Enterpreneurs' Chat Show as a part of this year's TMPevents : Inspiring series.
Our star studded line up will be hosted by Claire Carpenter, founder of The Melting Pot. The interviews will be filmed and posted online afterwards to spread the inspiration and learning far and wide.
On the sofa with Claire and being filmed will be three Social Entrepreneurs whose work focuses on the empowerement of women. The Chat Show stars are:
The aim of the event is to raise awareness of and share insights from the incredible work being done through these organisations to empower women on local, national and international level, inspiring others to get involved in this movement that promotes women's rights worldwide.
What to expect
Conversations and dialogue are more powerful and engaging than presentations and powerpoints - delving into the realms of human interest and storytelling. On this night you'll hear from three woman social entrepreneurs an open and honest account of why they started, what drives them and what advice they would give to others setting up and running their social enterprise. The Chat Show will be followed by a networking reception with the interviewees and guests from the public, private and third sectors - giving you a chance to build your own connections and share your own stories with one another.
You should come if you are interested in
How 'social enterprise' and 'social entrepreneurs' can and are changing the world

Are thinking of setting up a social enterprise, are running one, or assisting others to develop one - particularly one focusing on women's empowerment


Have an intellectual/philosophical/anthropological and policy interest in this movement

Are interested in the personal journey of successful women social entrepreneurs - combining business realities with social change outputs

An informal yet professional networking opportunity with a diverse, interesting audience over a glass of chilled wine
International Women's Day
This event is organised to celebrate the International Women's Day, which promotes equality and applauds the achievements of women globally.
Evening line up
4.45pm – Registration
5.00pm – Show starts - welcome and interviews

6.00pm – Drinks reception and networking
7.00pm – Curtain down
A blast from the past
Click the video below to watch our chat show from The Global Entrepreneurs' Week in November, which included an up-and-comer Simon Turner from Crags Community Sports Centre, a lifetimer Marian MacDonald from The Engine Shed and rock-solid Frankie Hodge from Recycle Fife.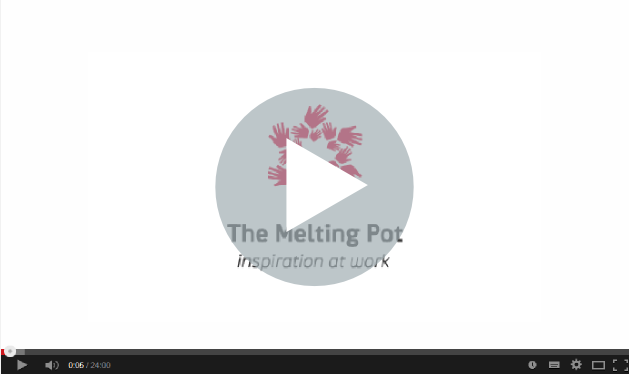 To find out more, contact Petra on 0131 243 2626, or visit our website.
Sponsors