This MeetUp event will give you an opportunity to share, promote and inform others about your new business idea, product or service.
About this event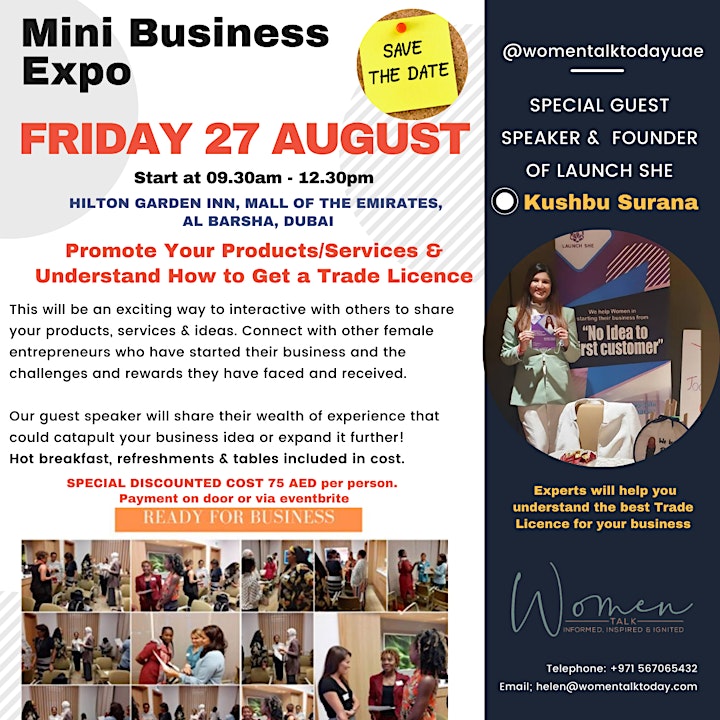 WE'RE OPEN FOR BUSINESS
Women Talk Mini Business Expo
Attending our Mini Business Expo means you will be in the company of other like-minded businesswomen, whether you're just starting up, established or have the great idea. We will be providing you with many new learning opportunities and top tips to build your business
The focus is on networking, building valuable new business relationships and finding new customers that will help you take strategic action to immediately sell or improve your products or services.
Business tables will be available to display your products or service materials. Be ready to pitch your business to other women and take that first step in a warm, encouraging and supportive environment.
Our Special Guest Speaker is Kushbu Surana Founder of Launch She who will share her unique, innovative business Start Up Programme from Idea to your first Customer.
Check out her Facebook Page below
https://www.facebook.com/watch/?v=250712873342065
Other speakers and experts will be available on the day to share their knowledge and experience to give you the tools and the information for you to decide if starting a business is for you.
So, remember when attending this event don't forget to bring along some corporate materials like brochures, corporate presentations and promotional gifts to hand out. Use your creativity to come up with something that will catch the attention of potential clients.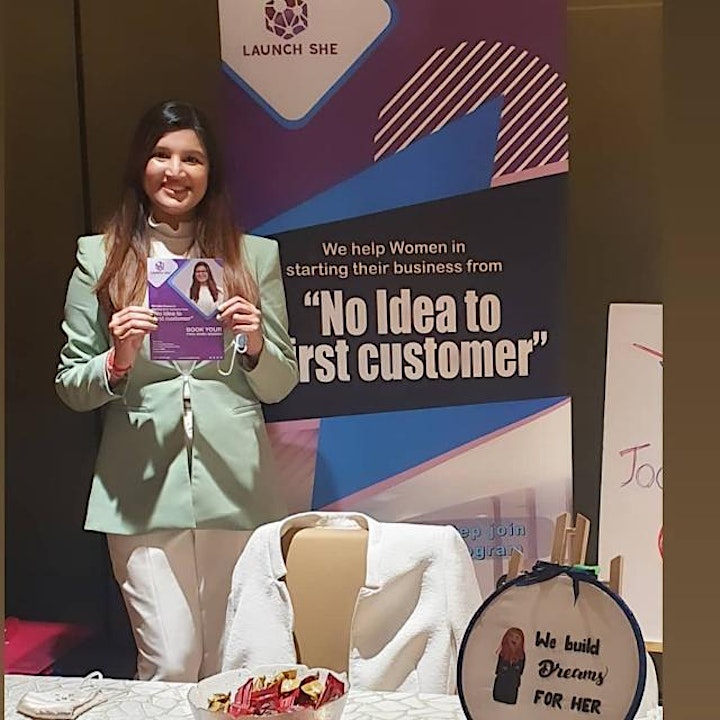 Organizer of Women Talk - Mini Business Expo
Join Us Today, and Let's Talk!

Motivational Workshops to Ignite, Inspire and Inform You! Build your personal brand by adding purpose and passion to your role. Your professional and personal story can spark your career development and planning, motivating you and everyone to achieve more!

Most important of all, Women Talk Today is a space where women can learn, find support, and get motivated to make their life and career work for them. Let's share experiences, find inspiration, and learn from the countless stories from women all over the world.