Description
Women Weaving Change is an umbrella organisation and forum for inspirational women and groups of women, who want to contribute to the rising feminine and the necessary paradigm shift through their projects or businesses, or through expressing themselves creatively via various means such as writing, women's medicine, circles or events.
We are running six evening circles for women as a pilot in Plymouth to explore and discuss ways of how you can 'walk the path of the empowered feminine'.
These circles provide a space of wisdom and support for women to generate change in their lives and work. They are for female leaders, creators and medicine women who want to explore and develop feminine consciousness. and for women who want to create inspiring projects or businesses while being embedded in an empowered and influential community of women.
Each evening will consist of a brief talk, circle discussions and a small ceremony designed for women.
Dates and topics:
12th September 2018: What is the feminine (fully booked)

26th September 2018: Empowering the feminine within: taking our power
10th October 2018: Feminine values and ways
24th October 2018: The female way of creating
7th November 2018: Birthing and nurturing projects / businesses
21st November 2018: Embedded in the web: collaborating & co-creating with other women
The circles will be facilitated by:
Vanessa Tucker: Teacher, Healer, Artist, Entrepreneur & Author. Vanessa is the founder of 'Walk your Talk Retreats', author of "The Art of You" and facilitates courses and workshops for women. http://www.walkyourtalkretreats.co.uk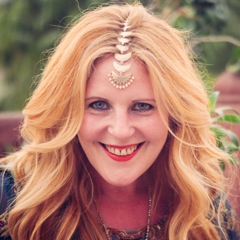 Christa Mackinnon: Psychologist, Therapist, Speaker & Shamanic Teacher. Christa is a modern Medicine Woman, the author of three books, one of them published by Hay House, and the founder of 'Souljourneys' and 'Bridging the Worlds', where she facilitates training courses & workshops http://www.christamackinnon.com