Sales Have Ended
Ticket sales have ended
Sorry that you missed this opportunity... :-( Don't worry we have many other more coming up throughout the year. Stay tuned and make sure you don't miss them. We keep in touch.
Sales Have Ended
Ticket sales have ended
Sorry that you missed this opportunity... :-( Don't worry we have many other more coming up throughout the year. Stay tuned and make sure you don't miss them. We keep in touch.
Description
CELEBRATING WOMEN'S INTERNATIONAL DAY!
Time to Speak Up!
After the great success of our celebration last year, we will be back with another opportunity to lay the cards on the table and talk openly about what matters to us, and what we can do to have the impact we want, and how.
In this highly competitive world in order to develop sustainable and competitive businesses, it is important to have a global approach towards our local market needs.
My guests and I will share with you our experiences and breakthroughs which will help you in your journey of becoming results-driven professionals and entrepreneurs.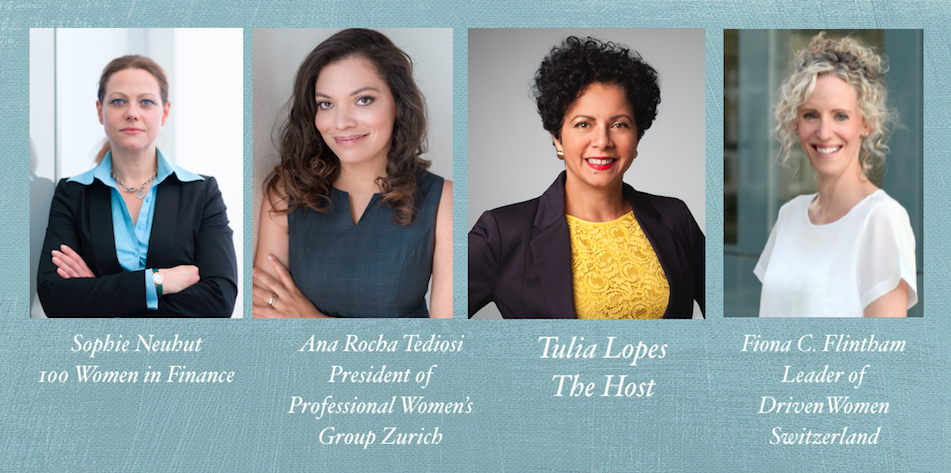 Learn about the Women Who Speak Up!
Sophie Neuhut
"The art of Communication is the Language of Leadership", J.C. Humes
In her near 20 years as a French woman in Finance in London and Zurich, Sophie gained a wealth of emotional and personal experiences. Her career spanned over different companies, cultures, languages, and countries. As she settled few year ago in Zurich, she became an active committee member of the 100 Women in Finance, a global network of professionals working together to empower women. Among many roles, she is the chair of the Philanthropy Zurich Committee and 2 years ago launched a conference dedicated to women in Finance on mentoring, education, and health (mindfulness). She considers one of her duties to giving back, mentors the next generation of women. She advocates in favour of building healthy bridges of communications with men: understanding each other is the foundation of healthy working relationship (and personal ones too).
Sophie loves cooking, yoga, anything around healthy and mindful living.
---
Ana Paula Tediosi
Ana has a corporate career in the pharmaceutical industry, run a personal blog about Swiss working moms and after 4 years of being Event Manager at the Professional Women Group (PWG), she recently became PWG President.
She is a fierce advocate for gender equality and women's rights. Through her volunteering work at PWG and her blog, Ana wants to empower women to develop their career and expand their professional network.
PWG is an English speaking women club based in Zurich founded 35 years ago. Its main goal is to inspire, connect and develop women in their professional life. PWG organise monthly meetings where topics like entrepreneurship, mentoring and career development are discussed with top speaker and in nice location around Zurich. Additionally to the monthly meetings Think Tanks, workshop-style event, have been created to discuss more in-depth specific topics as Communication with Impact and Idea Generator.
---
Tulia Lopes
Tulia is Europe's Leading Communication, Public Speaking & Leadership Expert for Women Who Want to Speak Up, Stand Out & Lead! She believes communication is the key to develop and excel in any field in life.
Her background in architecture gives her the skills to understand, connect and bring solutions to people's needs. Her experience in leading positions, together with being an entrepreneur for over 15 years, motivated her to support women to have an assertive voice.
She is the founder of AWE Summit event to Give Voice to Women, and the Speak Up & Lead Academy - to support women even further in their process of developing a confident presence through effective communication and world-class speakers.
Tulia is the author of Leading in High Heels, and an international speaker on topics of communication, leadership, women's impact and empowerment. She is also an award-winning speaker at European level at Toastmasters International.
Her motto, "I'm a creator. If I don't find a door, I build one."
---
Fiona C. Flintham
Fiona Flintham is Global Head of Marketing and Country Leader for DrivenWoman in Switzerland. DrivenWoman is a fast growing movement of women who have decided to define their own kind of success, create positive habits and put plans into action, one small step at a time. They do this by sharing their progress, keeping each other accountable and inspiring each other in monthly group meetings.
Prior to working with DrivenWoman, Fiona spent over 15 years working in digital media and consumer marketing for global brands Disney, Penguin Publishing, Bauer Media and BBC Worldwide. After leaving the corporate world she developed her entrepreneurial skills by building an online marketing business helping start-ups and smaller businesses reach their audience online. She is a 'practical marketing strategist'- a rare combination of global scale marketing know-how along with the hands-on practical skills of building online brand offerings from scratch.
Fiona's goal is to empower ambitious women with the skills, support, and courage they need to lead a bigger life.
---
Ladies out there, you have a voice that needs to be heard!
Join us in this dynamic and fun evening where we will share our experiences and next step actions you can take to start making yourself heard right now!
Seats are limited. Book yours asap!
Looking forward to seeing you then.
Cheers!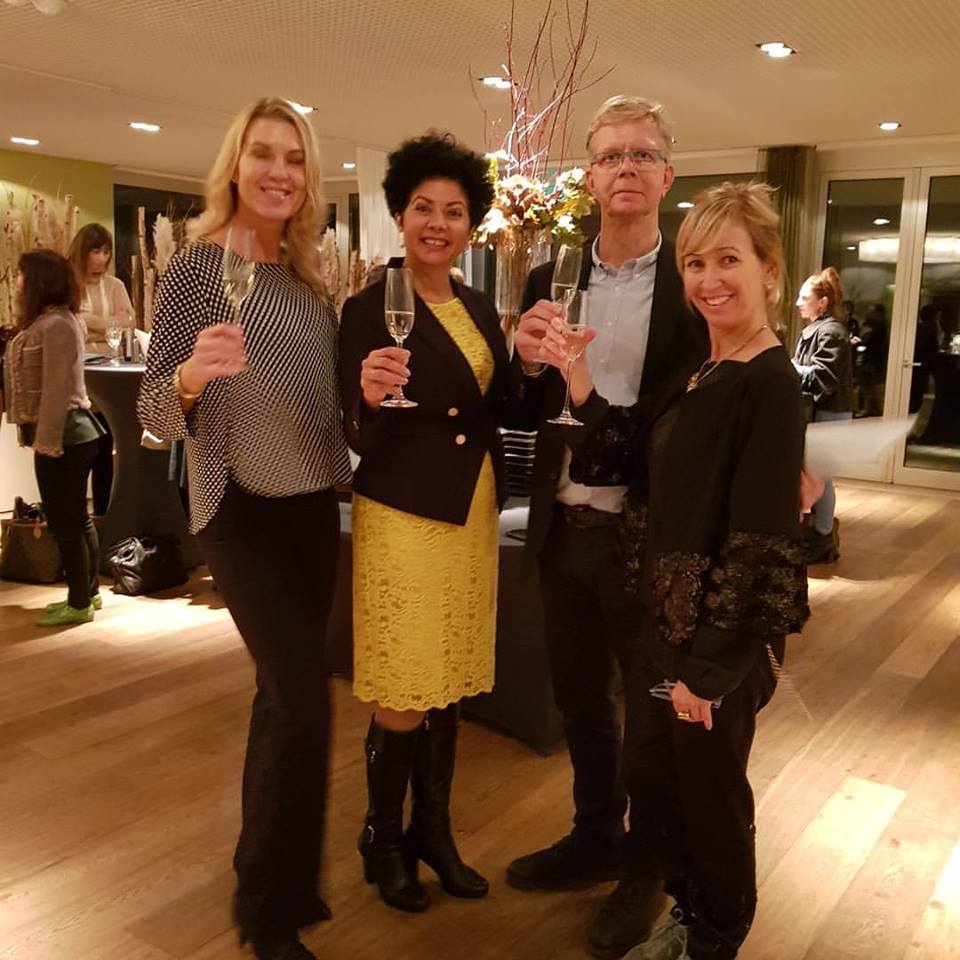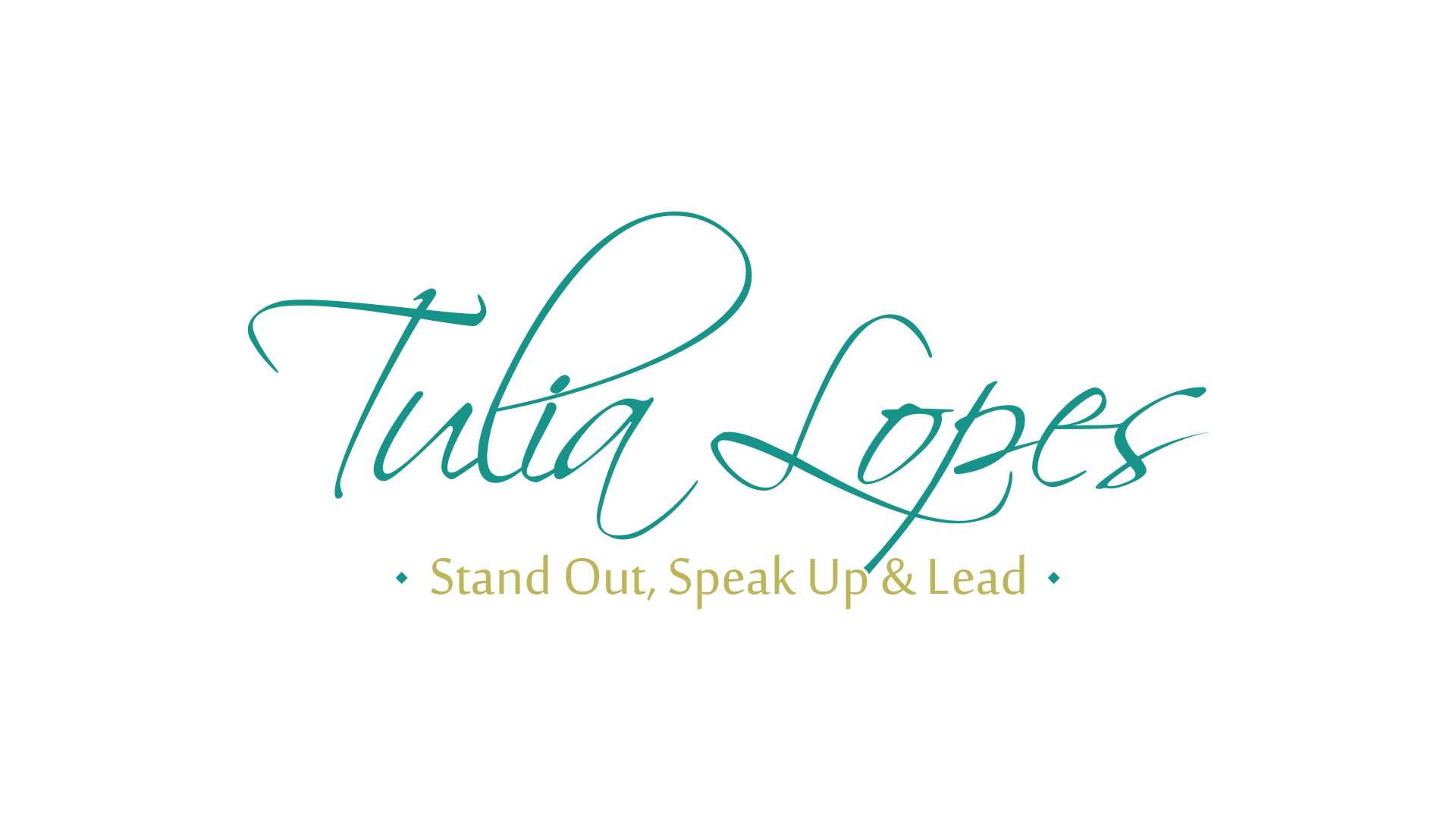 ---
FAQs
Are there ID or minimum age requirements to enter the event?
Not really. However, we consider it more appropriate for ladies from 18 years old
How can I contact the organiser with any questions?
By email - contact@tulialopes.com
What's the refund policy?
No refunds.
If for any reason you can't attend, we suggest you transfer your ticket to a friend or colleague.