About this Event
@WomenEd is proud to announce that our 5th global unconference is at Sheffield Hallam University on 5th October, 2019 and our theme is #10%braver: Inspiring Women to Lead Education.
We are very grateful to our partners for supporting us with this #WomenEd event which keeps the ticket price down. Give them a big shout out please!
FREE CRECHE with thanks to @Tes_Institute
Catering with thanks to @CEREducation
Venue thanks to @SamTwiselton and @SHU_SIoE.
This year's theme is #10%braver, which celebrates our first #WomenEd book, published by @Sage in 2019.
The sessions will be linked to our chapter headings. As many of the book's chapter authors and contributors who can make it will join us as well as inspirational speakers and workshop facilitators. We are delighted that Teresa Roche is our opening speaker. Teresa is @tes Lifetime Achievement Award winner for 2019, a Sheffield Headteacher and a case study in #10%braver due to #DoingLeadershipDifferently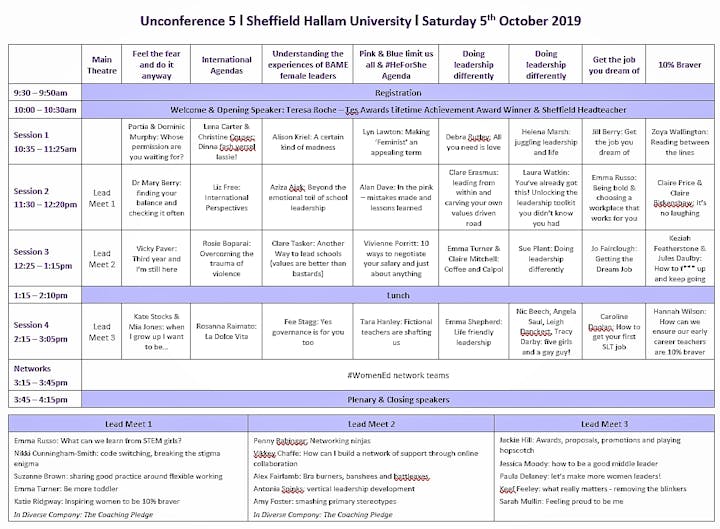 Please note there are no refunds.
Sheffield Hallam University is easily accessible by road or train and is a 10 minute walk from the train station. There are several hotels within walking distance of the university.