Description
Join us for a #womened #leadmeet.
This twilight opportunity promises to inspire and empower you.
Like a #teachmeet a #leadmeet is an opportunity to listen to a range of micro presentations.
Each speaker will share a perspective, an experience, a journey or their advice about leadership.
This is a great opportunity to be #10%braver and find your voice.
Register your interest below if you would like to present or attend.
Speakers and titles will be confirmed once we have confirmed with those who have registered their interest - we need 10 x 5 minute presentations on a range of leadership, diversity and equality themes.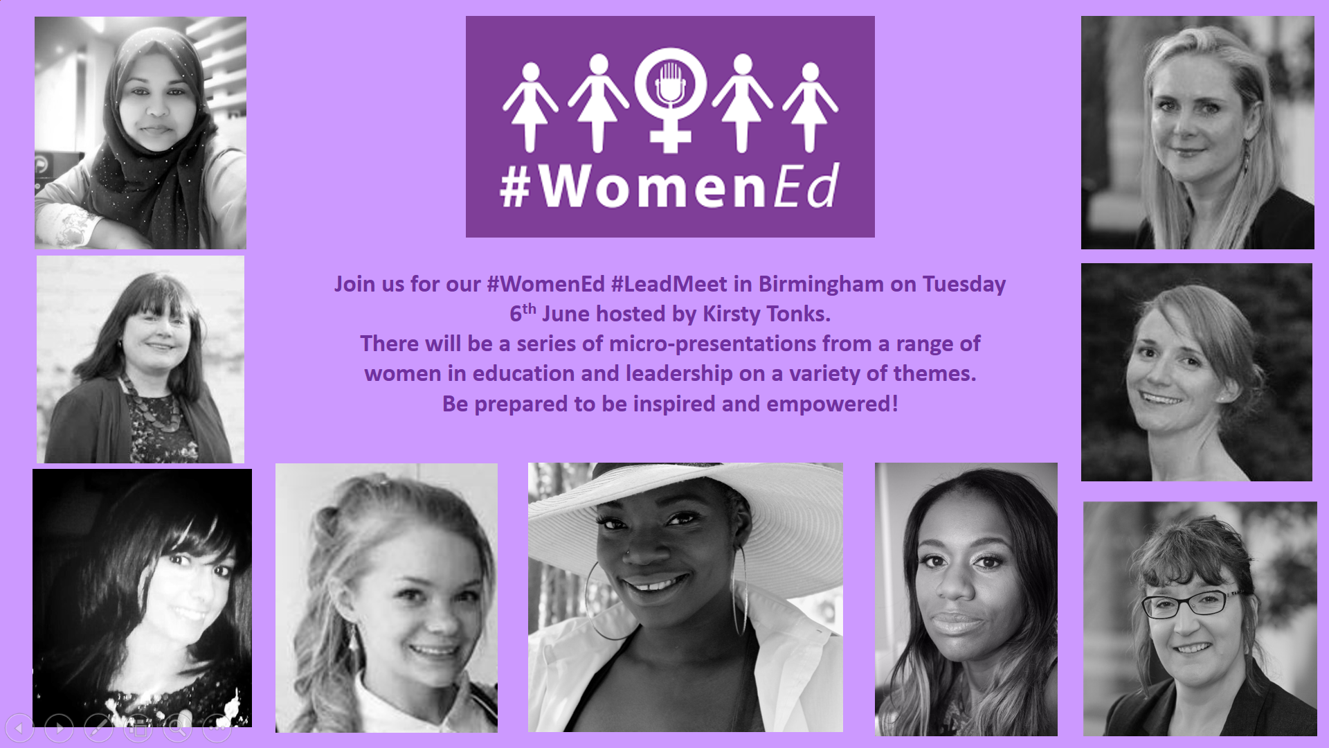 Update:
5.00pm registration, refreshments & networking
5.15pm PART 1: #BeBoldForChange
Welcome from CEO: Mark and #WomenEd Host: Kirsty Tonks
@Naznin08 Our work and our lives
@KSunray3 Empowering Fiction
@andream656 Wake up and smell the coffee.
@nickyclements71 Leadership - the scenic route
6.00pm refreshments & networking
6.20pm PART 2: #BeBoldForChange
Welcome from Co-founder: Hannah Wilson
@ShirelandTSA How the Research School network can support you
@irise_int A window of opportunity: how sexual and reproductive health education can change a girls' life.
@History__Girls Lions led by Donkeys - Could schools learn from military leadership?
@namiwajazz If I can do it so can you!
6.55pm Reflections
7.00pm Close