Description
We are delighted to launch our first WomenEd event in the South East on 6th May!
Purpose of event:
First face to face event for WomenEdSE network - to connect and start something fantastic!

To find out more about the needs and wants of our community in the South East

To explore themes relating to gender equality and leadership

To base talks and discussion around #BeBoldForChange both personally and collectively

To grow our community and reach as many educators as possible
Kindly sponsored by Leadership Matters @LShipMatters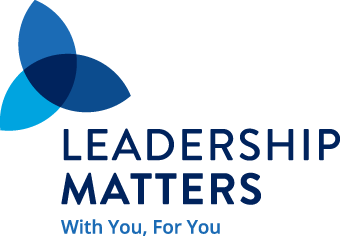 And Canterbury Christchurch College
Agenda
10.00-10.15am - Registration and coffee
10.15-10.45 - Welcome to WomenEd SE (Naomi Ward) and Keynote (Claire Lowe)
10.45-11.30am - Workshops Round 1
Grab a coffee!
11.45-12.30 am - Workshops Round 2
12.30-1.15 - Lunch
1.15-1.45 - Leadmeet
1.45-2.00 - Plenary, Looking ahead, Pledges

Round 1 of Workshops (10.45-11.30)
1. Applications for senior leadership: Practical support and advice for how to make the transition.
Tara Hanley - Second Deputy Head - Academic, Sir William Perkins's School, Chertsey
Carolyn Hughan, Director of the ETC Teaching School based at Wildern
2. Authentic Leadership
@kerryjordandaus
3. Want to be true to your values? Have a vision? How to be 10% braver and create the post for yourself
Claire Erasmus @cerasmusteach
4. The Ups and downs of Middle Leadership - Discussing practical solutions
Charlotte Bishop @bish_bosh_bish
Round 2 of Workshops (11.45-12.30)
1. Lessons in Leadership - Speaking from Experience
Mal Krishnasamy @malCPD, Colin Taylor @accomplishLdr
2. Returning to Work after Parental Leave. Choices, Flexible Working and Leadership
Claire Lowe @ExecPrincipal
3. Your Next Step - Career Planning and Small Group Coaching
Leonie Hurrell @thinkingacademy
Sue Webb @Lot_Ed
4. 'SOAR not SWOT' : Leading improvement through an Appreciative Culture
Lorraine Couves, Director, ClicCouves Ltd
LeadMeet Presentations
1. What senior and middle leaders can do to develop other leaders and why they should!
Claire Jarman @JarmanClaire
2. Cinderella: What happens afterwards
Anshi Singh @teachanshi
3. Leading a Values-based School Community
Sue Webb @Lot_Ed
4. Using Volunteering Opportunities to Develop your Leadership Portfolio
Sarah-Louise Collins @SlouCollins
5. Making Connections Along the Coast
Kate Tod Forbes @handsdownedu