Sales Have Ended
Registrations are closed
Dear guest, Please note: we take photos and film the event. If you don't want to be photographed/filmed please let photo/videographer know.
Sales Have Ended
Registrations are closed
Dear guest, Please note: we take photos and film the event. If you don't want to be photographed/filmed please let photo/videographer know.
Don't miss the Women's Business Fair 2021 - "For Her By Her"
About this event
Celebrating Women in Business - new date: 13th March 2021
Due to the coronavirus outbreak we're postponing our event from 21st March to March 2021.
In November 2019 we had our first Health, Wellness and Beauty Fair and it was a great success. We had 25 exhibitors and over 200 people came to the fair to attend some free workshops, to do free facials, free food sampling, free photoshoot and lots more.
So High Profile Club decided to run the Women's Business Fair 2020 where all the exhibitors will be women in business. At High Profile Club, we celebrate diversity and promote integration. 60% of our members are women so we want to showcase the power and beauty of women in business.
At the Women's Business Fair 2020, you .will meet women who are running businesses in many different industries.
Spend the day with us
There will be talks during the day. Every 15 mins a female entrepreneur will give a talk and share their expertise and wisdom. You can also visit all the stands which are going to be displaying products and services that our fantastic female members have to offer.
Below you can see the exhibitors from the Health Wellness and Beauty Fair who are also be exhibiting at the Women's Business Fair 2020. We will be adding the speakers and more exhibitors throughout January and February.
If you want to exhibit at the fair, you can send Daniele an email on daniele.z@highprofileclub.com
Talks
We had 24 talks this year and they were well attended. If you want to learn about health, wellness, beauty, graphic design, tech tools, food, reiki, mindset training, coaching and lots more, the Women's Business Fair 2020 is for you!
We will be releasing the list of speakers and talks in 2020 at the beginning of March, so you can sign up to the fair now and receive the update later. Get your ticket now because spaces are limited.
If you want to exhibit at the fair, you can send Daniele an email on daniele.z@highprofileclub.com
Below you can see some photos and videos of the Health, Wellness and Beauty Fair so you can have an idea of what the Women's Business Fair is going to be like!
Get your business in front of hundreds of people and if you don't have a business, come to the fair to see our members exhibiting and giving keynotes speeches. It's a great day out with the family!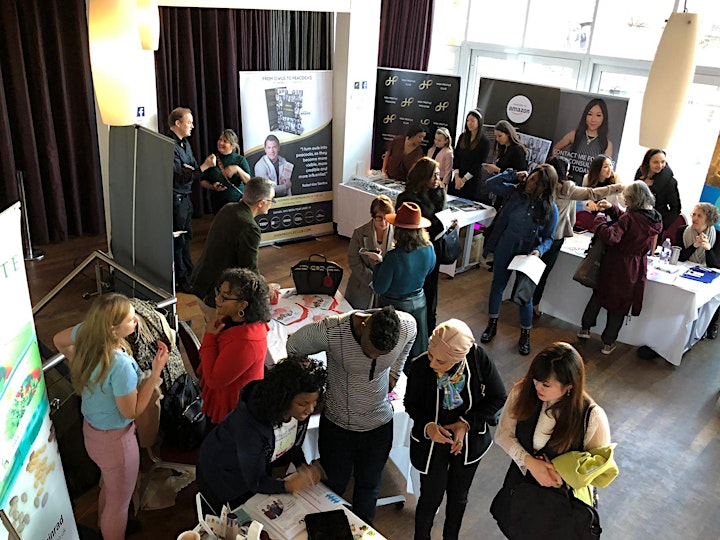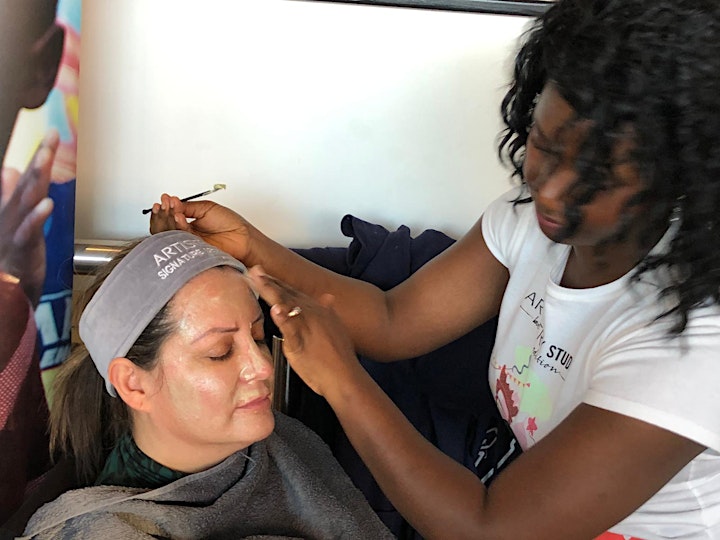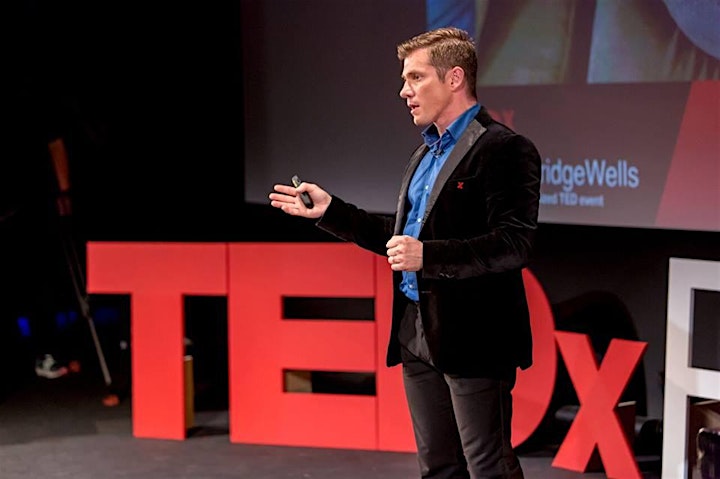 The event is organised by multi-award winning entrepreneur Rafael dos Santos. Rafael is a multi-award-winning entrepreneur from Brazil. He is listed in the Sunday Times 'Top 100 Most Inspiring Entrepreneurs in the UK' and his award-winning TEDx Talk 'What it takes to be a migrant entrepreneur has been watched over 156k times. Rafael has successfully exited his property business and now runs a tech scalable platform in the media industry. Rafael runs HPC, a startup in London which uses AI to connect journalists with entrepreneurs. Rafael has an MBA from Henley Business School.
Rafael has organised hundreds of events before and you should expect a fun, informative and full-of-surprises day!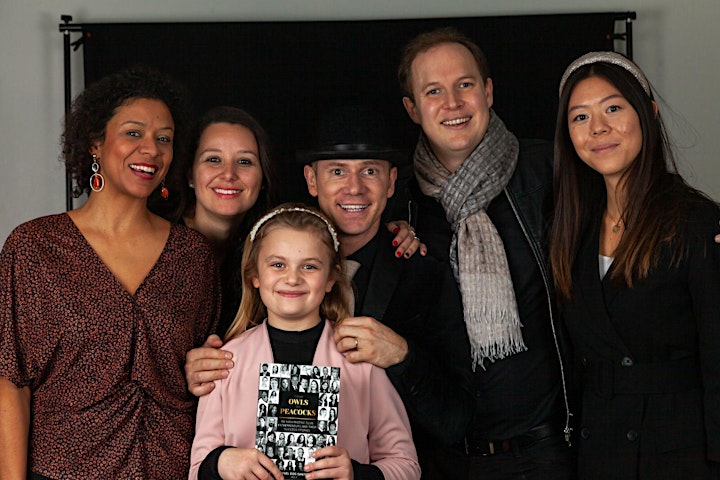 The High Profile Club Team who delivered the Heath, Wellness and Beauty Fair 2019
Renata, Daniele, Megan (holding the High Profile Club), Rafael, David and Kate.
Some of our exhibitors from the Health, Wellness and Beauty Fair 2019 who will attend the Women's Business Fair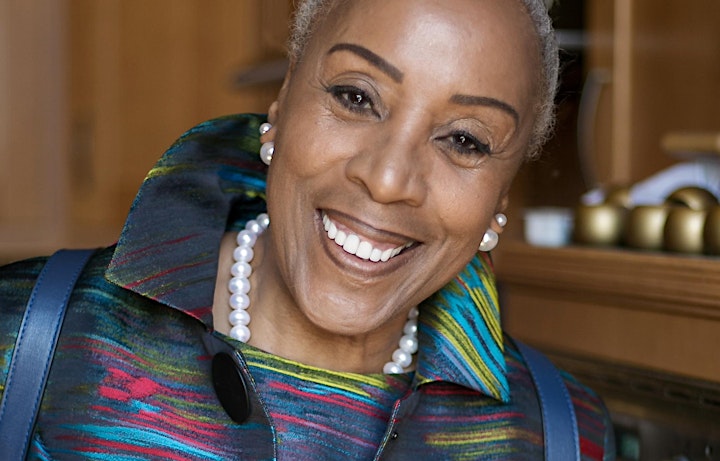 Dr. Yvonne Thomson - CEO WinTrade
Dr Yvonne Thompson CBE
Honoured by Queen Elizabeth II, with a CBE, she has also received 2 doctorates for her work in the Entrepreneurship, Global Diversity and Equality arena, and was recently invited onto the prestigious St George's House, Leadership organisation based at Windsor Castle. June 2019 will see her invested with an Honorary Fellowship by Kings College London University. She published "7 Traits of Highly Successful Women on Boards"; promoting greater gender and race diversity in company boardrooms and sits on several boards, and public appointment committees. Her most recent appointment as Chair of the Radio Academy, representing the UK's Radio Industry, and Advisory Panel for OFCOM. Celebrating the 22nd anniversary of her women in business network she also founded WinTrade Week convention and Awards themed "Womenomics" hosting and celebrating over 600 global women through a week of global business connections, networking, contracting and business development. www.mysyvonnethompson.com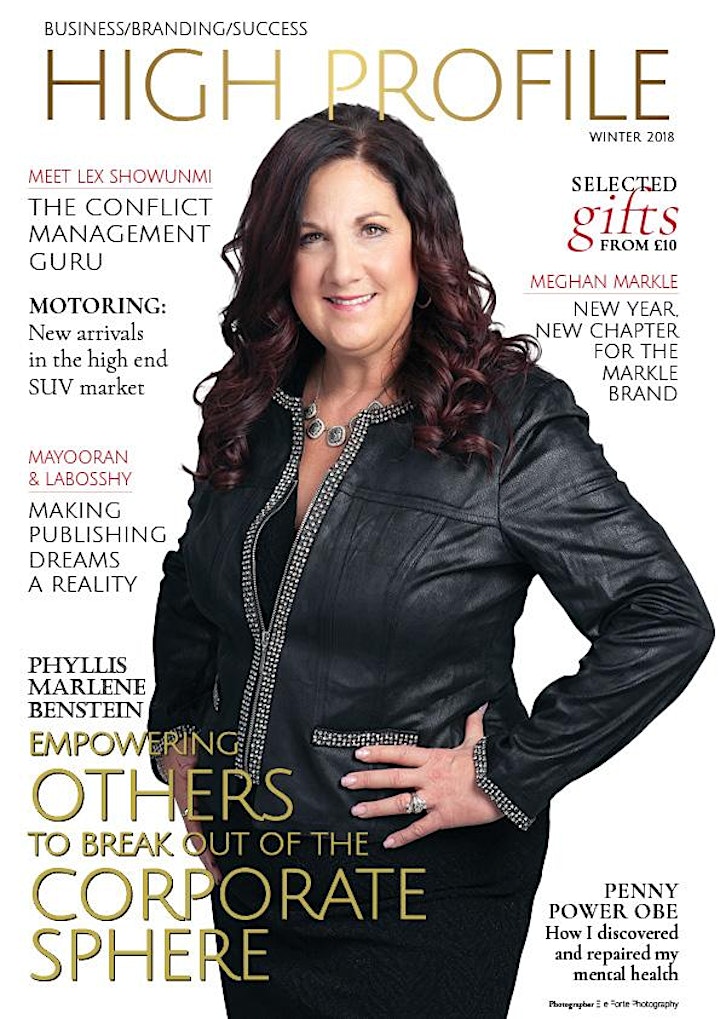 Global Hair Diva Phyllis Marlene Benstein, who was the cover of High Profile Magazine will be one of the exhibitors and speakers at the event. Phyllis will be sharing her expertise about hair and skincare and the opportunities to start your own beauty business.
Phyllis Marlene Benstein is an international speaker, best selling author, Founding Leader and Independent Market Partner with Monat Global, as well as a beauty influencer. With a background in electrical engineering, Phyllis is a role model for others to transition from Corporate to Entrepreneurship and have a successful second career after 50. Through speaking, workshops, coaching and signature events, she educates the public, health and hair professionals about toxins in hair products and their effects, whilst providing a complete line of toxin free, anti ageing products that renew, restore, replenish and/or regrow hair.
Phyllis will be giving a talk: "The latest trends in anti-aging, vegan, naturally-based hair and skin care"
-The aging process of hair and skin
-A look at the next generation of Haircare & Skincare
-conscious Beauty-for yourself and the planet
Slaveia Christoff, MSc, BCBA Behaviour Transformation Expert. She qualified as a Behaviour Psychologist 20 years ago in the UK and the US and has also been an Honorary Tutor at Cardiff University. She is an International Choir Singer at LBChoir, Winner of BBC: 'Choir of the Year Competition'. She is an experienced Public Speaker and Performer of Stand-up Comedy.
Slaveia describes herself as:
A Behaviour Psychologist - by education!
A Public Speaker on Positive Behaviour Transformation - by mission!
A choir singer and performer of Stand Up Comedy - by passion!
Slaveia offers Transformational Courses and Experiential Learning Packages for everyone willing to overcome their fears and learn "The Alchemy of DARING" to take action to follow their dreams NOW!
Slaveia uses tested behavioural techniques for Rapid Transformation based on the Science of Learning and Neuropsychology with the method of 'ACT' to break people's pattern of avoidance and fears and embrace life fully:
Talk: Can you learn - The Alchemy of Daring?
• Transform fears into excitement to be DARING
• Be your dream catcher to be more inspired and ALIVE
• Be beautifully bold to unlock your own creative path to SUCCESS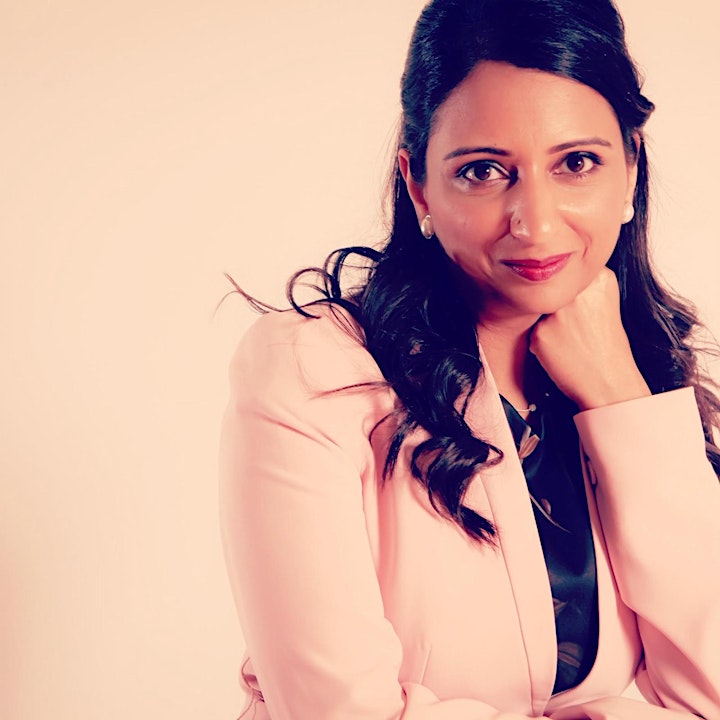 Preet Dev is a spiritual Mentor and an Entrepreneur living in London for the last 17 years. Preet is an advocate of clean, stress free, toxin free living. The value Preet brings to her clients is the life style -guidance for all things healthy. Through her coaching, products, and services, by invitation only private Corp memberships, resources she helps other CEOs and entrepreneurs balance their health, wealth, and productivity.
Preet will be giving a talk: "Being authentic "
1. In behaviour (others view of you)
2. words (your commitment)
3. actions. (What we actually do)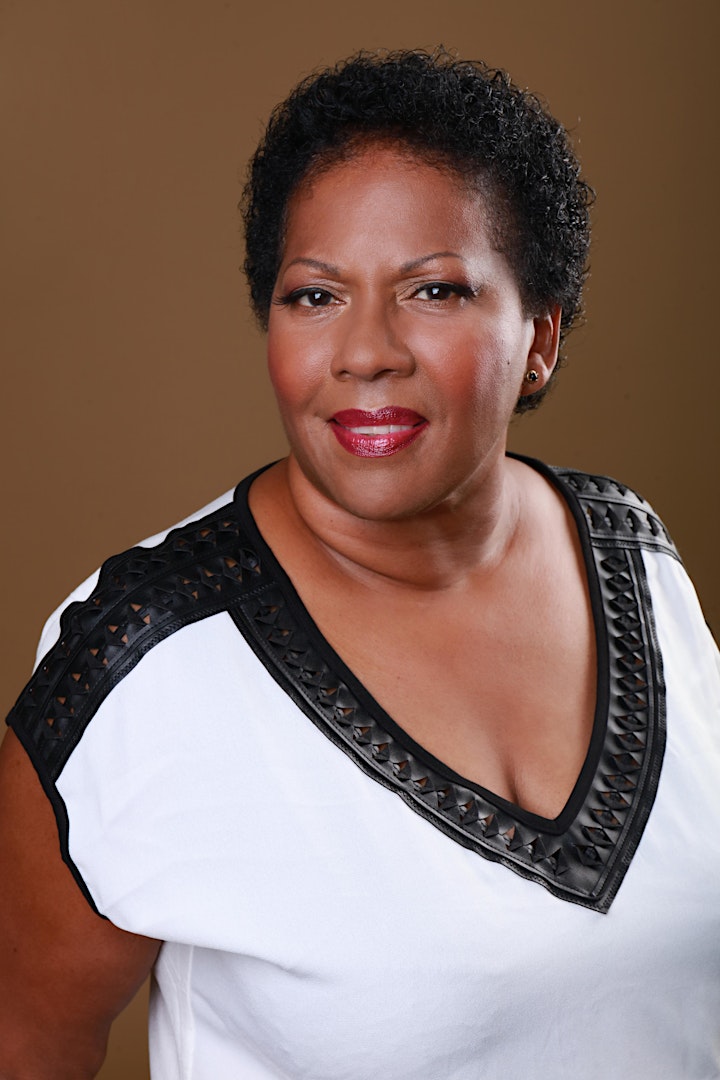 Eula Clarke is a women leadership and performance expert. As founder of Clarke and Associated Ltd, Eula helps women to break down the glass ceiling and become experts in their field. Eula is a seasoned corporate finance expert but after retirement chose to specifically work with women to help them become effective leaders. Eula is also the CEO of Clarkes Health, an all organic, all natural health and wellbeing company that specialises in detox tea amongst a diverse range of products. Eula's personal experience of going from a size 20 to 14 has motivated her to help everyone change their lives.
Eula will be giving a talk:
1. Benefits of detoxing
2. Our detox products
3. Business opportunity.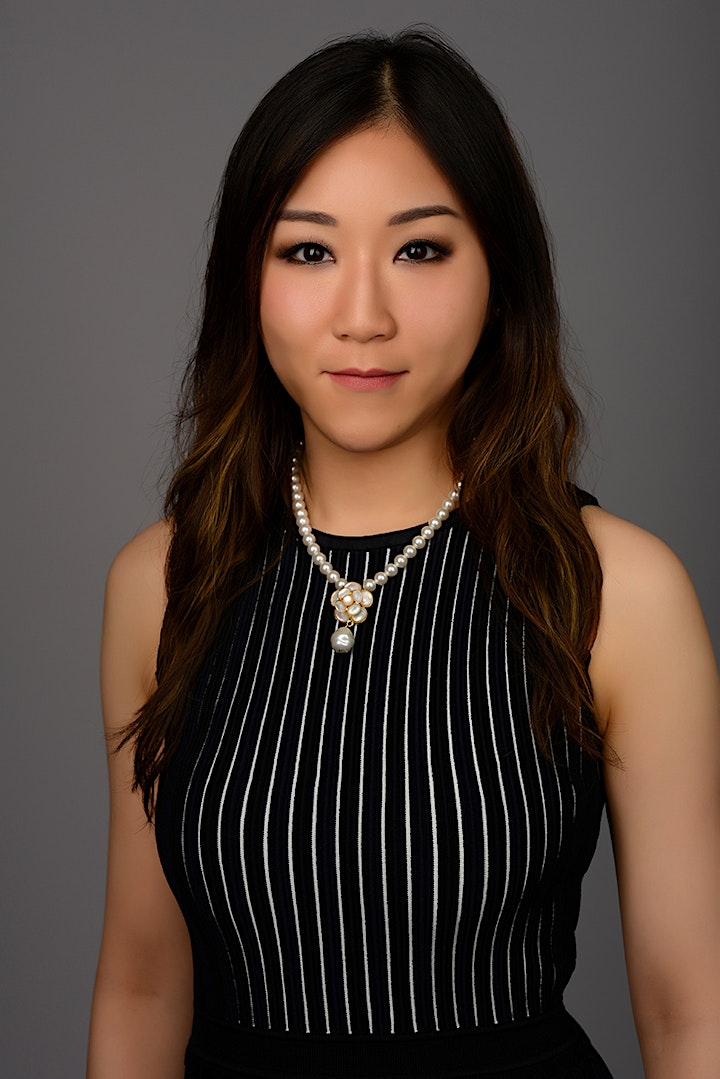 April moved from Singapore to the UK to complete her degree in medical engineering and a masters in biochemical engineering. However, after 9 years working in the corporate world, April decided to follow her passion and pursue a career in the beauty industry. April is the owner of London Permanent Makeup. April uses a combination of science and art to enhance natural beauty and make everyone feel confident in their own skin. Life Vantage April can comment on: - How semi-permanent make up can make you look younger - How make up can build your confidence - Eye brows can make you look 5 years younger - Make up and happiness: the missing link - Looking after your skin to look younger - 5 mistakes women make when using makeup - 7 myths about semi-permanent make up - How to choose the best makeup colour for your skin colour - Is your linkedin profile picture showing the best of you?
April will be giving a talk:
1. what is permanent makeup
2. who can/can't have permanent makeup
3. top makeup tips used by A-lister's makeup artist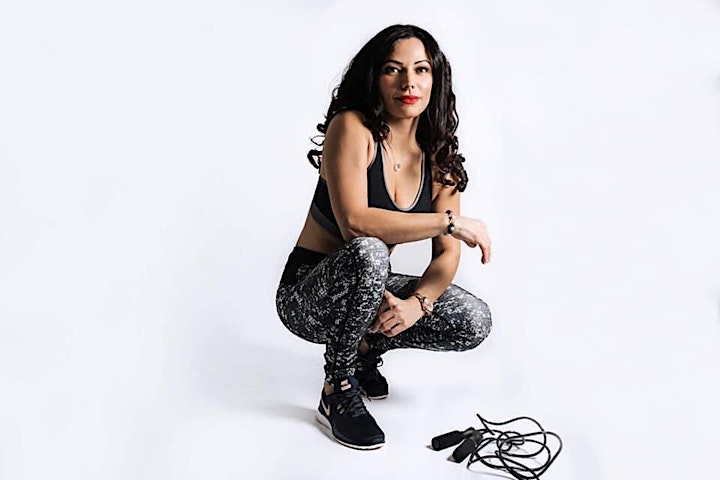 Plamena is a certified personal trainer and nutritionist. She combines her experience as a professional gymnast in Bulgaria with her degree in psychology In Russia to help her clients achieve their personal fitness and nutritional goals with the right mindset. She is a natural psychic that works with crystals and guided meditation. She has helped 88 women to conceive with her talents.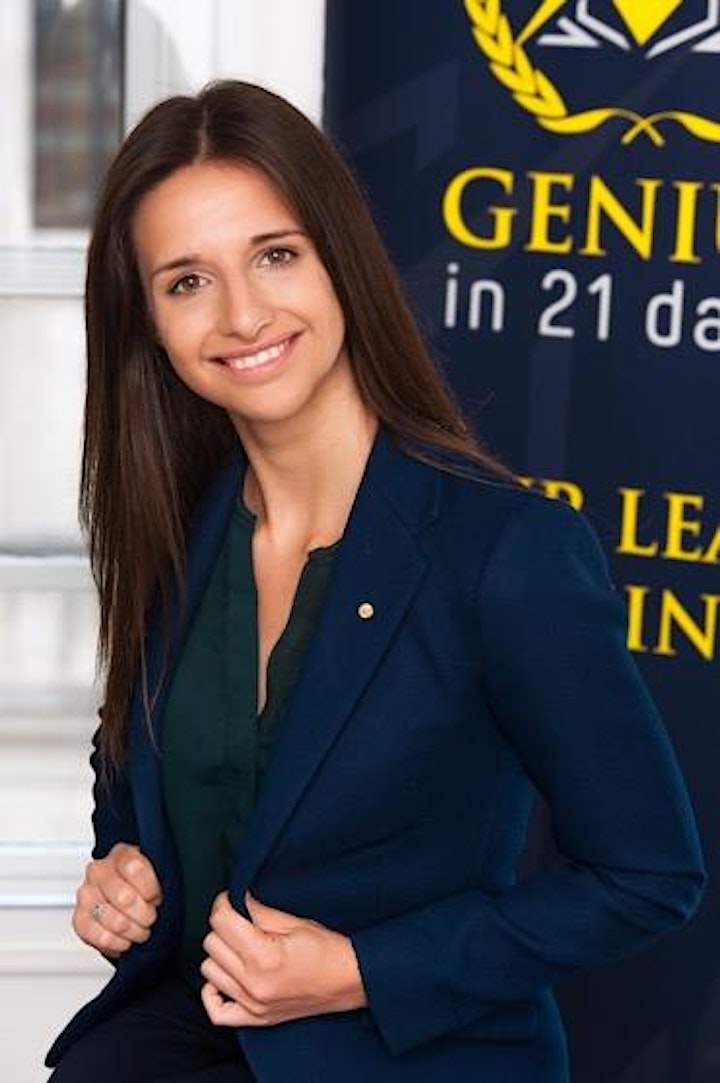 Giulia Remondino is an experienced Trainer and Mentor and has been the MD of Genius in 21 days UK since 2010. She specialises in bringing out the best in people by teaching advanced learning techniques. Becoming a Genius in 21 days means to learn not only how to double your speed at reading, organising and memorising, but also how to make sure you know what your 'why' is. Her goal is that more and more people learn how to master their time instead of being mastered by it and therefore fulfil their dreams with new abilities they thought impossible before. Running one of the branches of Genius in 21 days, Giulia teaches techniques about speed reading, fast memorisation, long term memorisation, mind mapping, relaxation and concentration, creativity and motivation. She also mentors people after the course. Giulia is an experienced speaker and has delivering numerous workshops on public speaking, communication, leadership and time management.
Giulia will be giving a talk : "Can You Become a Genius?"
- Discover the characteristics of your memory and how to use them
- Be amazed by applications of memorisations techniques
- Find out how good health affects learning… and vice versa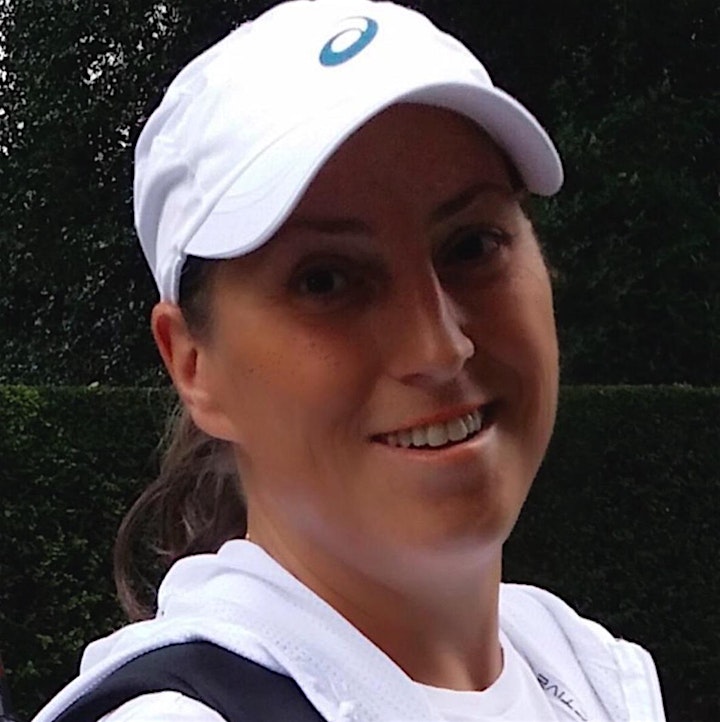 Angela Wilson
Angela Wilson owns AWProFitness company, offering holistic, fitness and mental strength performance coaching to all levels. Via powerful tools like Sports Psychology, NLP, epigenetic, nutrition, spiritual and soul experiences. Her clients gain laser focus control on rapid transformation via consistent tailored-made consultancy in sports and exercise. From an epigenetic fitness and quantum physics perspective, her clients achieve healthier performance and maintain it. As a writer in November 2018, Angela became #1 international bestseller author for ''Unbreakable Spirit''.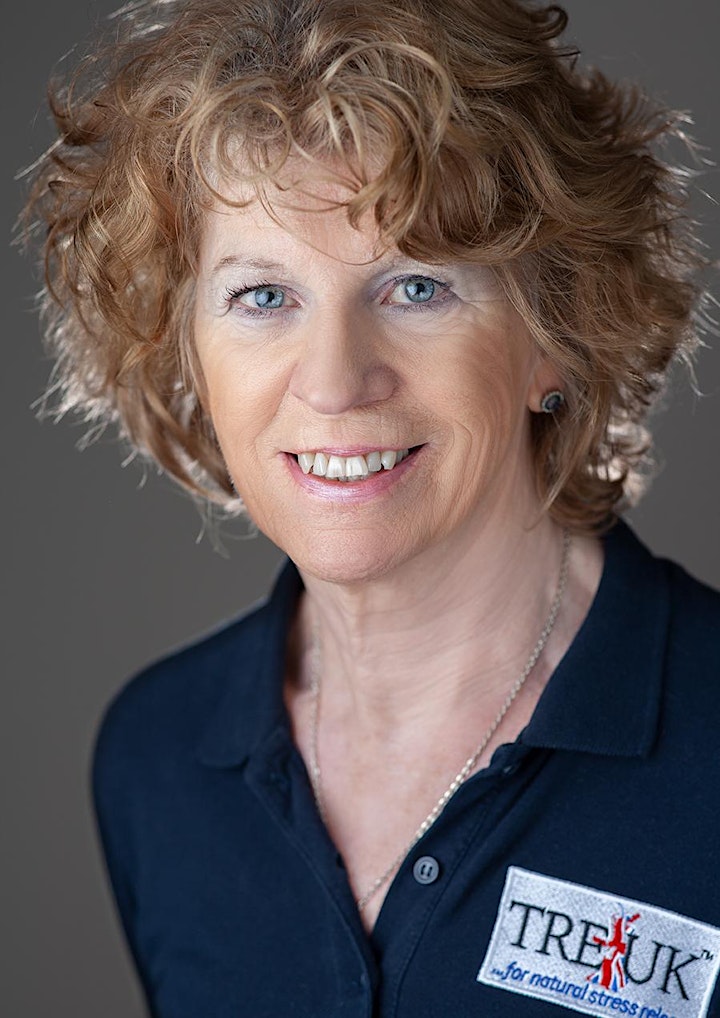 Caroline Purvey is the founder of TRE UK® teaching the Total Release Experience® a 5 step, self-help well-being programme to heal from the symptoms of stress, trauma, PTSD, anxiety and depression. She utilises her skills teaching Workshops and courses UK wide and online to reach out globally. Her unique work is FHT Accredited nationally and internationally. Caroline is building a practitioner team as her reputation is acknowledged by Doctors and psychologists she now takes her programme into schools, prisons and KFRS.
Caroline will be giving a talk: The Healing Power of the Psoas
1) Discover the best-kept secret to better health
2) Learn what we have in common with animals
3) Understand why back pain such a common problem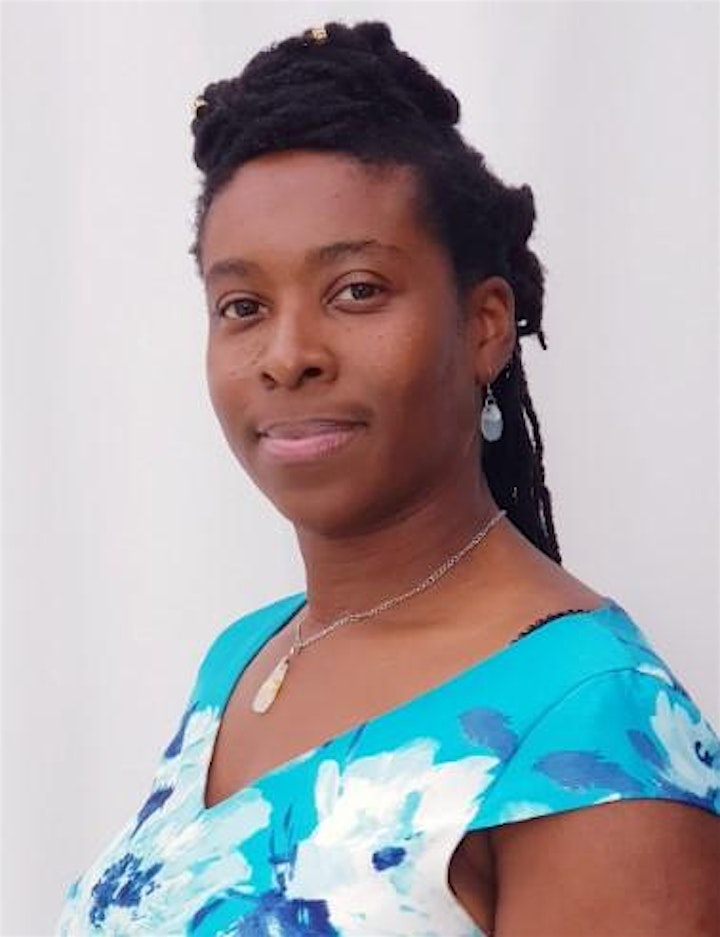 Rochelle Odubela, a highly respected Marketing Automation Expert since 2011 featured on radio shows from London to Washington. Co-founder of LanaRoc Healthy Bites Ltd leading an innovative snackfood Little Hearts Muesli. Promoting a healthier snacking society to enhance productivity, happiness and well-being through convenient healthier snacking at home or at work.
Rochelle will be giving a talk: How to Snack the Healthier and Easier Way and Save Lives
- Every 8 minutes someone in the UK dies from this disease -
Why "I want to eat healthier but don't have the time to do it" is so common in today's society
- Why making this ONE Simple Change can lead to longer life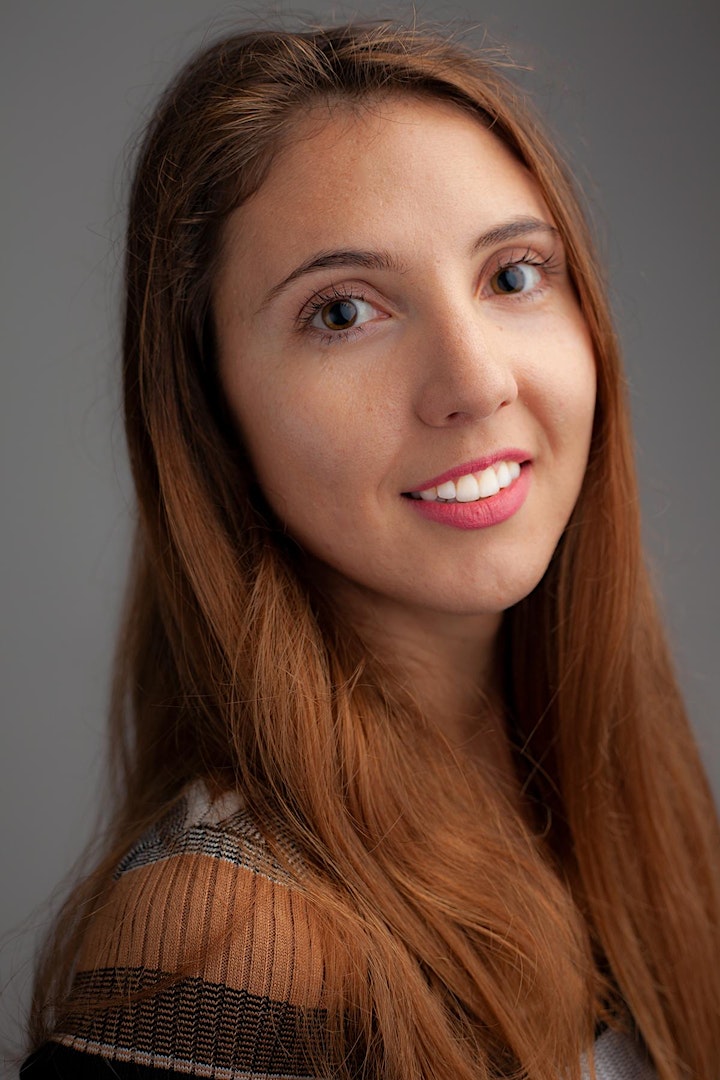 Tanya Hadzhieva is a Business Development Manager who has a wealth of experience in the service industry from 5-star hotels to startup companies. Tanya has proven to excel at her roles always achieving KPI and let companies grow 20% every month.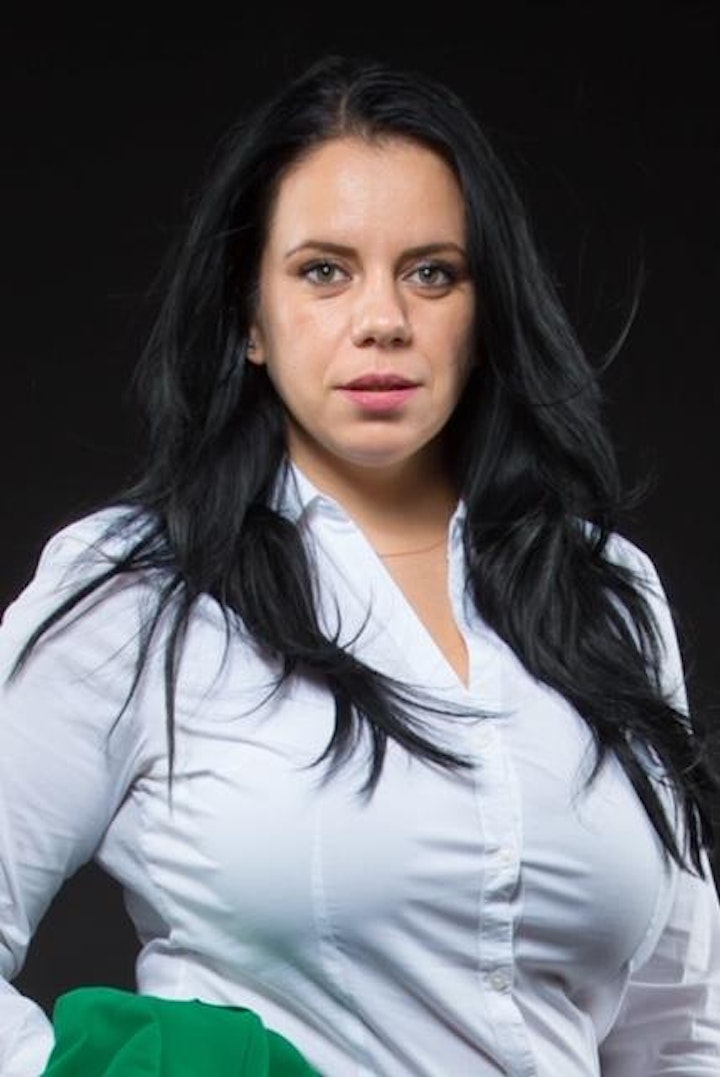 Stanislava Pavlova, Diploma Life Coach and Founder of Coaching Real Broadcast. Experienced Life Coach with a demonstrated history of her life, working in the professional training & coaching industry. Skilled in Negotiation, Business Planning, Operations Management. Strong consulting professional with a PCD from Noble Manhattan Train Coaching and Mentoring and focused in Life Coach and Advanced Theta Healing®️practitioner at Coaching Real.
My mission is to help people get their dreams real and transform them into real-life goals, follow a lovely career and action plans. I was there on that site, to make one, but special step between full time job and my passion.I love making the process of self-awareness and development in your journey. TO GET WHAT YOU REALLY WANT, YOU HAVE TO FIRST GIVE IT AWAY.
Stanislava will be giving a workshop: 'The view inside me – ikigai
1. The principles of ikigai
2. How to improve your health
3. How to increase your happiness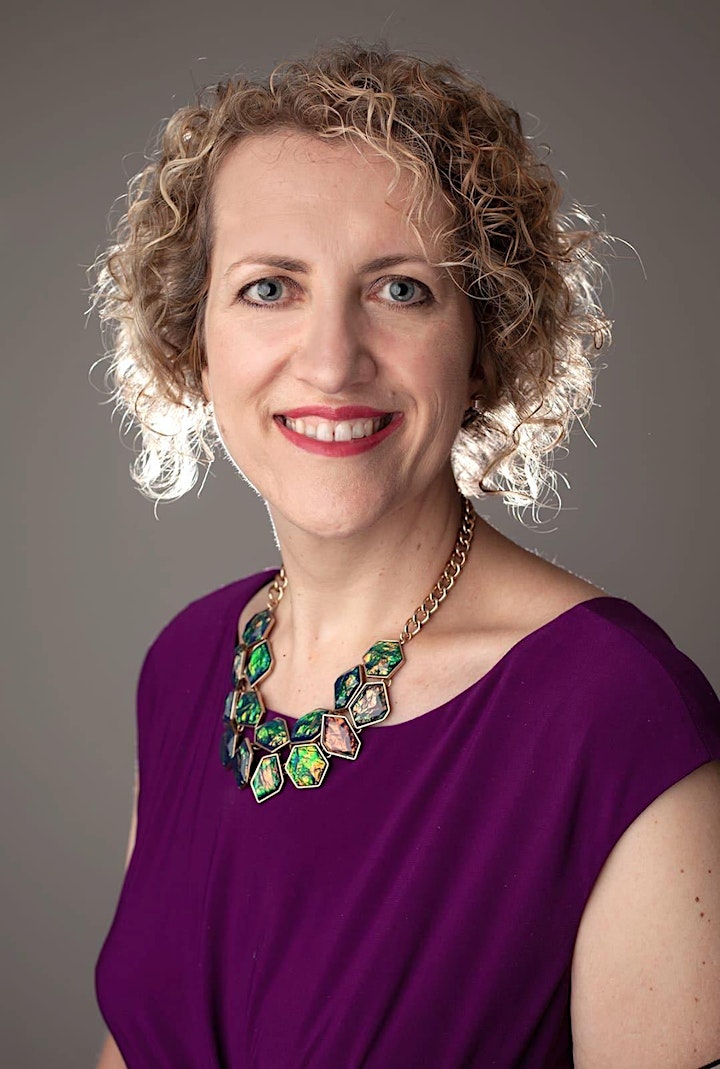 Martina Coogan Ruddock is a human transformation expert and works with individuals who want to master their own lives. Martina's key to success is that she has the ability to develop strategies for some of the most successful individuals in the world and to communicate these skills powerfully to others. Martina is an expert at taking the complex and synthesizing it into immediately applicable tools and strategies that can be simply utilized by virtually anyone to improve the quality of their life.
Martina is a great performance expert, a world communicator and a cutting-edge turnaround expert. She has extensive training and is a pioneer in professional and personal development and stress reduction. Martina has 17 years experience in growing and contributing to improving the quality of life for people worldwide.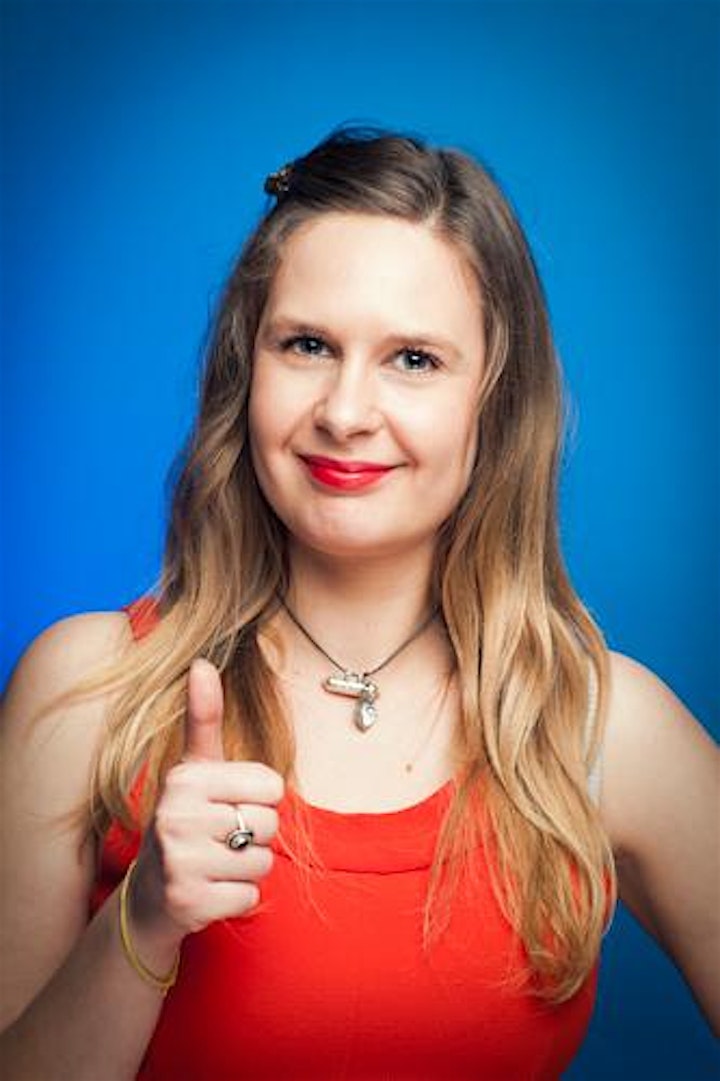 Edyta Tchorzewska
Edyta is a qualified and experienced Master and Teacher of Reiki Healing who helps people optimise their well-being, gain pain free life, remove the blockages which were caused by emotional trauma, strengthen your body, mind & spirit connection and return that balance into your body. Edyta specialises in Mikao Usui traditional Reiki healing and teaching.
Additionally, Edyta is a qualified Clinical Hypnotherapist and NLP Practitioner.
Edyta will be giving a talk: "How to improve your wellbeing with Reiki healing"
What is Reiki
How can Reiki Healing Help You
How to become your own Healer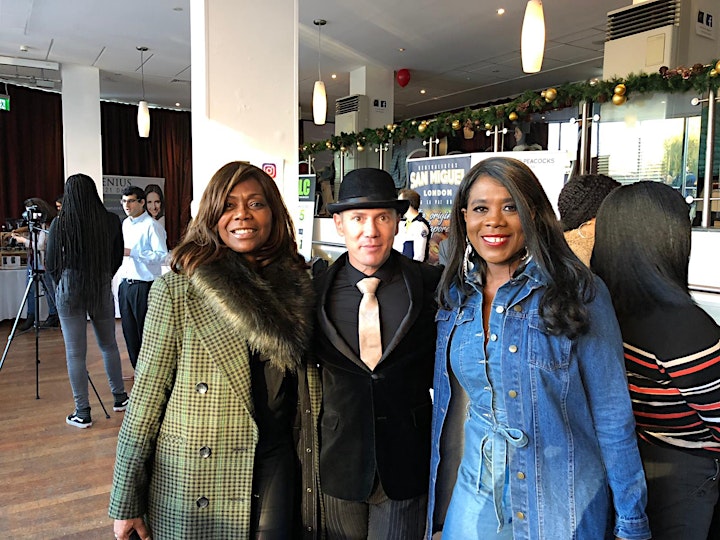 Gold Olympian Tessa Sanderson (right) with founder of High Profile Club and organiser of the Health, Wellness and Beauty Fair Rafael dos Santos and a guest at the fair.
Organiser of Women's Business Fair - For Women by Women
GuidedPR is here to help you become more visible, credible and influential.
Guided
PR
 is a public relations platform powered by artificial intelligence, that connects journalists with small business owners and guides the owners on how to create compelling content to share with the media.
We help you become more visible by:
- guiding you on how to structure your expertise into compelling content;
- providing you with a template content calendar so you know when and where to post;
- step-by-step guides on how to create social media posts, videos and blog posts;
- showing you the best time of the day to post content for maximum engagement.
We help you become more credible by:
- using AI technology to quickly and accurately match journalist requests with your profile;
- send your comments to hundreds of journalists a day;
- if the journalist likes your comments, your name and company get mentioned in the article, giving you the credibility as an expert in your field.
We help you become more influential by:
- guiding you on how to use your visibility and credibility to influence your audience's decision to buy from you;
- guiding you on how to create Linkedin and email marketing campaigns to sell your products or services.
The founder
Rafael dos Santos is a multi-award-winning entrepreneur and international speaker listed on the Sunday Times List "Top 100 Most Inspiring Entrepreneurs in the UK".
Rafael's award-winning TEDx Talk 'What It Takes To Be A Migrant Entrepreneur' has been watched over 155.000 times.

Rafael will get you featured in newspapers and magazines - he has featured in Forbes, BBC, Evening Standard, The Guardian, Daily Mail and over 65 publications worldwide and has given tv and radio interviews to most channels. Rafael list of media contacts will help you become more visible, more credible and more influential.

Contact: askpete@guidedpr.com