Women's Empowerment Conference

Saturday, 29 July 2017 from 11:00 to 16:00 (BST)
Event Details
Young Ladies Club presents…
"WOMEN EMPOWERMENT CONFERENCE"
Women Empowerment Conference is set to take place in the heart of London. The conference is aimed to equip and empower young ladies all across London to develop and believe in thier idea and dreams. The event will feature some of the most LEADING LADIES in business that have a turnover of over £200 Million pounds. 
DATE: 29.7.2017
VENUE: Huckletree,18 Finsbury Square,  
EC2A 1AH London
TIME: Doors open at 11:00am- 16:00pm 
FEATURED SPEAKERS; 
   FRANCES DICKENS- CEO & FOUNDER OF £200 MILLION ASTUS
GROUP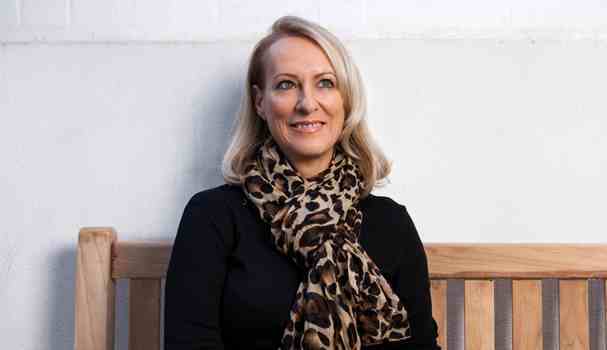 Frances Dickens is CEO and co-founder of the UK's biggest media barter specialist, Astus Group. She launched her business in 2003 to enable brands to "barter" their products for media space, to the tune of £200 million annually. 
From a young age, Frances has had a great enthusiasm for sports like rugby and horse riding, which contributed to her leaving school at 16 with few formal qualifications. After a stint as a pension clerk in her hometown of Carshalton, Surrey, Frances quickly found her way into the advertising industry, initially joining billboard company More O'Ferrall. Never one to shy from hard work, Frances worked her way up and later joined the board at Meridian Outdoor where she is credited with leading Meridian Outdoor from a struggling start-up to a thriving multi-million pound global outfit. 
Acquiring specialist skills throughout her career, Frances branched off into the media barter sector and joined a US-owned media barter company in 1999. She spent four years trying to convince the owners of the business that their model should be drastically improved. Ultimately, Frances and her colleague, Astus co-founder Paul Jackson, decided to set up their own media barter business introducing a new delivery-first business model whereby advertisers got the media they required before being asked to pay for it. The new ethical model was adopted by other barter companies and the reputation of media barter in the UK improved.
With clients including Jaguar, Mandarin Oriental Hotel Group and StudioCanal, Frances works with some of the world's most recognised brands and has been integral to media barter being seen as a smart business process.
 Frances has combined her international business success with raising a family and extensive charity work. A passionate rugby fan and clay pigeon shooter, she is a tireless fundraiser and Founding Trustee of tetraplegic England prop Matt Hampson's Foundation, which Matt set up following a life-changing accident in 2005. Frances also has strong views on how the business world can be improved, particularly for women. She has written for publications including the Huffington Post and Guardian Women in Leadership to inspire fellow businesswomen and use her status as the female CEO of a successful business to champion change on issues including under-representation of women on boards


JENNY GARRETT- TRAINER, SPEAKER & COACH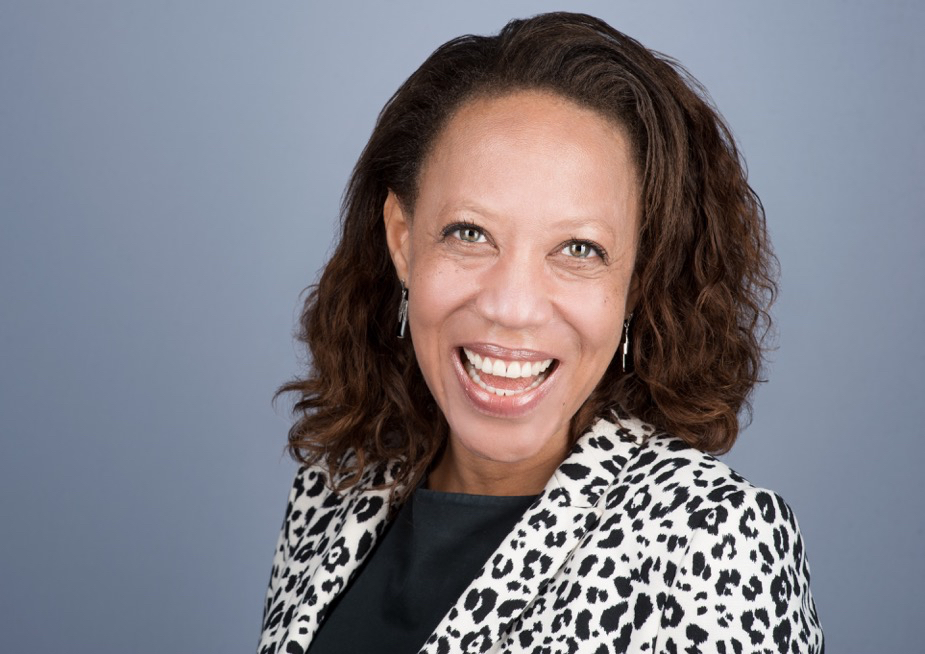 Jenny Garrett is an Award Winning Coach with over 10 years experience of running a Global Business. Her mission is to transform the world for everyone, one empowered woman at a time. She use's her years of experience in coaching and leadership to inspire and motivate people, working with them to deliver career and life changing results beyond expectation.
Jenny has written an Amazon Bestselling Book 'Rocking Your Role', on the taboo subject of female breadwinners. 
She has reached an audience of over 30,000 through her speaking engagements, including a TEDx Talk,  and coached individuals all over the globe from Australia, to Botswana, the US, Mexico, Spain and the UK, with over 3000 coaching hours under her belt. 
Jenny gives back through her social enterprise Rocking Ur Teens. 
Her most recent clients include MasterCard, EY and Mace Macro.
Jenny is regularly asked for expert opinion in the media and has featured in BBC Radio 4 Woman's Hour, The Telegraph, Sky News and Glamour magazine.
A client recently described Jenny as a 'yoga stretch for the career'
YVONNE HAZIEL- MITSUI 
'After earning a first class honours degree in Economics & Finance and starting her career at Goldman Sachs, Yvonne joined Mitsui as a Lead Africa Investment Specialist in 2015. There she is responsible for identify and executing African investments in ICT, ranging from $5m - $100m. To date, Yvonne has spearheaded investments in the telecommunications and software sector in excess of $100m.
Outside of Mitsui, Yvonne previously founded Eminence Advisory, which supports entrepreneurs across Africa to test and grow innovative businesses. She is now an independent consultant for start-ups in Africa. More recently she is soon to launch an online community guiding women on personal financial management and living in their purpose beyond one pay check. In recognition of her various achievements, Yvonne was recognised as one of the 'Top 30 under 30 Future of Ghana Pioneers'.'
CHARMAINE HAYDEN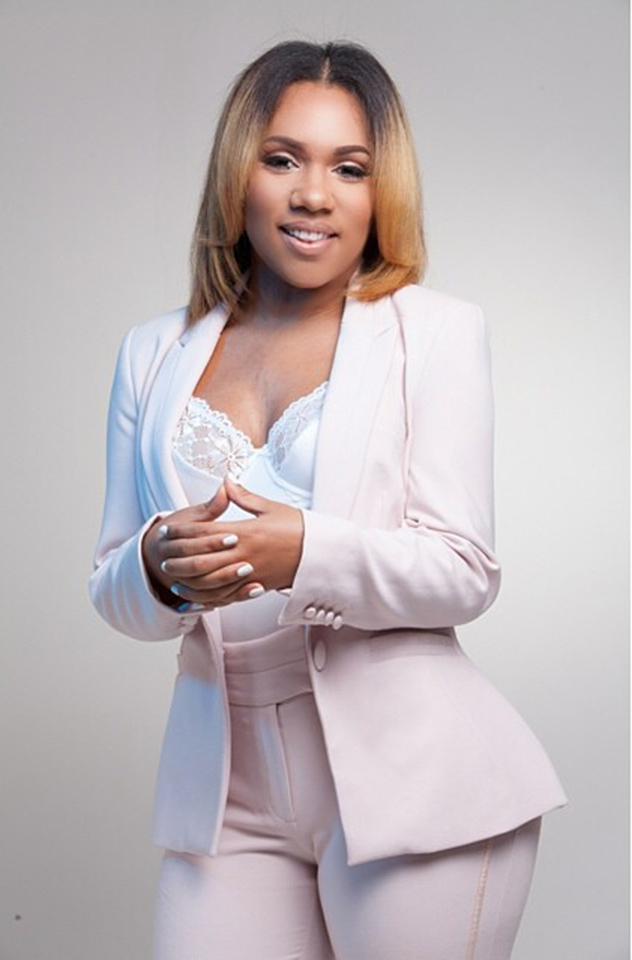 Charmaine Hayden is best known for being one half of the dynamic force behind the triple award winning modeling agency, Face4music and for being a host on the hit show 'Not for the radio'
Whilst studying Law and Psychology at London's University of East London, Charmaine began organizing her own live music events. After graduating with a combined HONS she went on to work for a law firm, but always knew that it was not her calling. In 2008 she decided that she would follow her passion after falling accidentally into the role of a model agent whilst connecting with people from university and local clothing labels and musicians.
Face4music is now the leading 'curve' specialist model agency. Charmaine and Lina had the unique role of having to coach their beautiful models that were curvy with a wide spectrum of sizes, to walk tall and be confident despite not fitting the status quot requirements to be a model. It was after being nominated a number of times for being a positive role model that Charmaine decided to take up confidence coaching, write and self publish a book on modeling, and set up a Venture capitalist company.
Charmaine Hayden is not just known for her excellence as a businesswoman. Her deep faith and strong social conscience have prompted her to speak out on issues that are hot-button topics in the media industry.
Audiences enjoy Charmaine Hayden's refreshing candor, her honesty, humor and willingness to tackle the tough topics facing people today.

She speaks freely about the role her spirituality plays in life as well as her insights on business, religion, relationships and her openness about balancing her career with being the head of her household. How she encourages confidence through unconventional channels. She is fascinating, entertaining and heart-warming speaker. 

As a keynote speaker, Charmaine makes an impression at corporate engagements because she delivers her arguments with intelligence and grace. If you want to engage your audience with a public speaker who brings a decidedly different opinion on life, on being a successful business woman in the media industry, on being a semi feminist and running a model agency or from a woman who shares her secrets to confidence through coaching others, then there are few better choices that Charmaine Hayden. She is an outstanding choice for conservative speaking events, fundraisers and keynote speeches.
ERYCA FREEMANTLE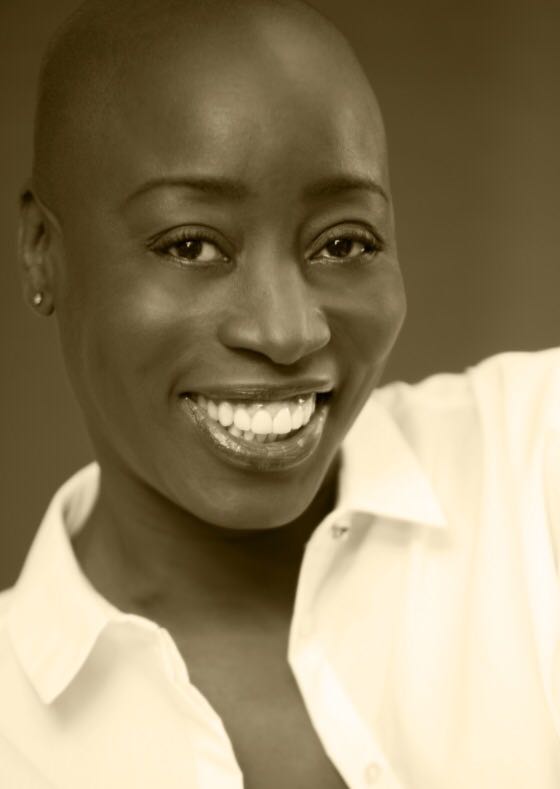 World famous British-born Eryca Freemantle is well-known in the global circles of health, beauty and makeup, particularly for her campaign for the beauty industry to take a broader and more inclusive strategic position by 'Embracing all Tones of Women'. Eryca consults for huge multinational makeup companies. 
Eryca is able to draw on her personal experiences, her career which spans over 30 years together with her experience as a global educator and former advisor on the panel for London College of Fashion and to the British Government on the 'Body Confidence' campaign.  
Eryca understands the difficulties faced by the beauty industry in truly embracing and providing for all tones of women. However, Eryca believes that embracing diversity is not just talking about it – we need to take action. 
Therefore, through her consultancy and Master Classes for beauty professionals, Eryca educates her peers to enable them to extend their reach and improve business success and profitability under the ethos of 'embracing all tones of women'.
Eryca is a regular contributor to various global magazines including Forbes Magazine and Bloomberg TV and an international presenter  having attended many international platforms, including Professional Beauty UK, UAE and South Africa, Olympia Beauty UK, Beauty World UAE and Beauty Africa.
Please come and "meet" Eryca at http://www.erycafreemantle.com/about-eryca/ and  at https://www.instagram.com/erycafreemantle/
Lu Li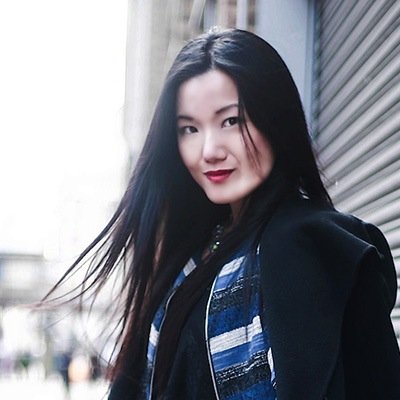 Lu Li is a chinese born, German entrepreneur who now lives in London. Lu initially worked for large companies in management consulting and FMCG. She started two businesses one in Zurich and then one in London shortly after moving here a couple of years ago. Lu Li is the founder of Blooming Founders, Blooming Founders Is a place where ambitious women can get feedback on their business ideas, learn how to build a sustainable business, get focus and meet like-minded people in a friendly, collaborative environment.
 Lu Li has compliled an impressive list of 66 female founders from all across the glbe who have contributed to her book ' Dear Female Founder' . Each chapter is a letter from one of the contributors that starts with the words ' Dear Female Founder ' targeted at a younger self or other young women with the aim of imparting their experiences and knowledge. 
AIMEE TEESDALE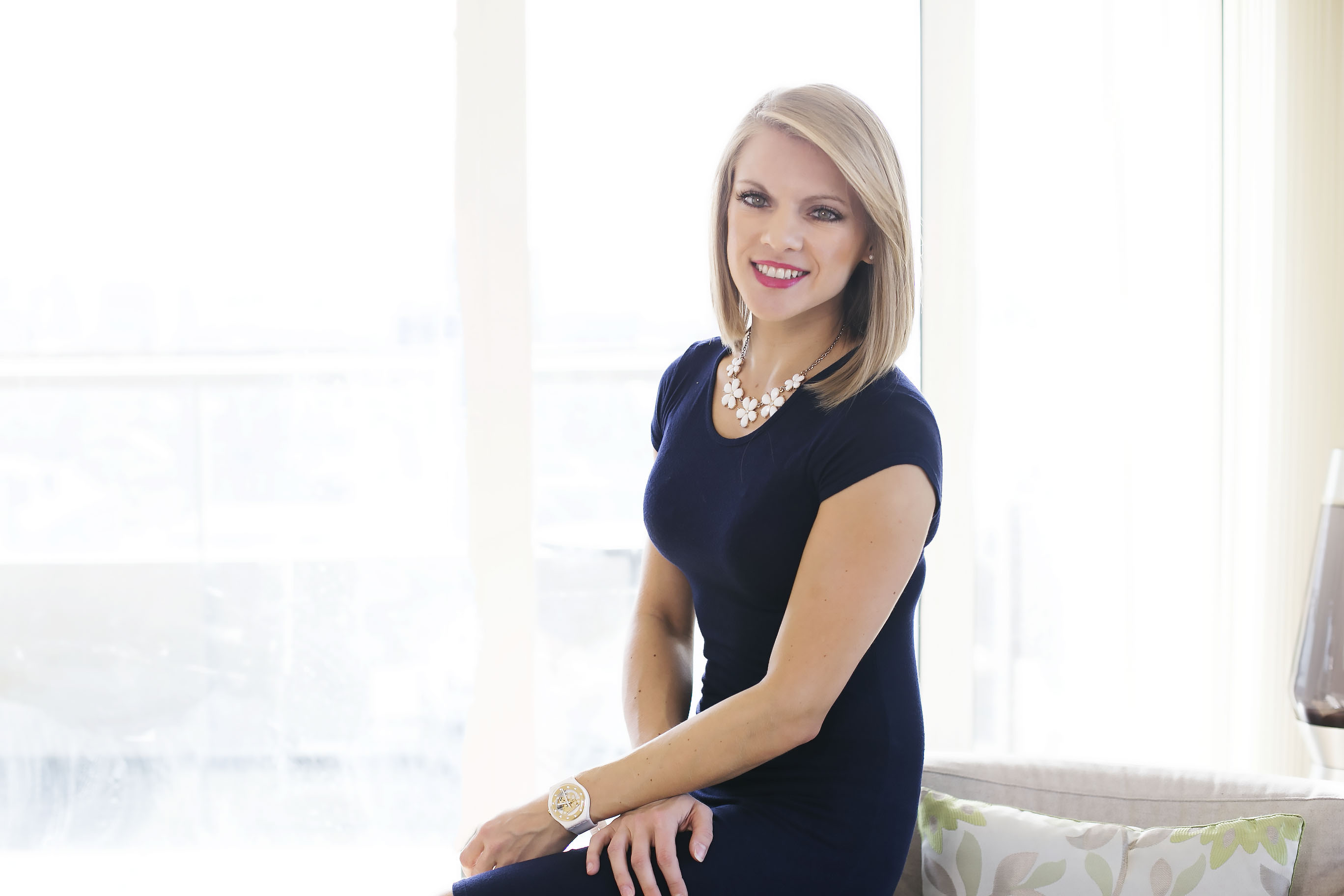 Aimee C. Teesdale is a life coach and speaker who founded her business at the age of 28 whilst working a part-time job, and became fully self-employed just 8 months later. 
Having grown-up in a low-income family and spending most of her early adulthood suffering with low confidence and enormous self-doubt, Aimee began a transformational journey of personal growth that has got her where she is today: running a successful business that allows her to live life on her own terms. 
By combining her education in psychology and personal experience of self-development, Aimee now works with clients who feel stuck either in their business, career, or personal life. Aimee has helped a countless number of clients to transform their own lives, move forward, and start living a great life they love, and she also delivers hugely popular talks and workshops across London. 
FLAVILLA FONGANG- MANAGING DIRECTOR OF 3 COLOURS RULE 
Flavilla Fongang is the managing director of 3 Colours Rule, a colourology expert and a serial entrepreneur. She is an internationally published brand strategist, motivational speaker, style consultant and fashion teacher based in London and Paris. Recently named most influential business woman by LinkedIn. She was born & raised in Paris and moved to London in 2002. She obtained a MA in International Business with distinction and studied fashion and branding continuously. She is determined, positive, and has a great personality. She worked in the oil & gas industry where she gained international experience while travelling across the globe. She has over 15 years of fashion, marketing, branding, management and leadership experience working with large and small corporations. Flavilla is an active member of the London Chamber of Commerce and regularly writes for London Business Matters and the Huffington Post.
She founded 3 Colours Rule in 2008 with the mission to create a consultancy that will help individuals gain their style happiness & confidence. After successfully establishing her brand, she decided to take it further and created the 3 Colours Rule Styling Academy to help more aspiring stylists follow their dreams.  3 Colours Rule became a creative branding agency that offers effective branding solutions to help companies build their reputation and attract effortlessly their target audience.
Since then, she has worked with top brands and organisations: House of Fraser, IHG Group, Pandora, L.K Bennett, Suzuki, Joseph design, La Senza, the NSPCC, Tresor Paris, NHS Royal Brompton hospital and many more. She is determined, positive, loves a challenge. All her clients appreciate her creativity and ability to conceptualise and commercialise ideas.
Flavilla Fongang has developed her creativity and experience in different business environments: Africa, the Middle East, Asia, North/South America and Europe. She has gained invaluable executive experience, professional resilience, and strong business stamina. She loves to attend business and fashion events across the globe to get inspired. Travelling and working internationally helped her stay ahead of trends, and understand the cultural diversity of each client and adapt to it.  She transmitted her knowledge to 3 Colours Rule team. Flavilla has never been so proud to establish 3 Colours Rule.
Please see a video that explains her journey:  https://www.youtube.com/watch?v=rFBidfmByUc
RITA BALOGUN- RADIANT SALON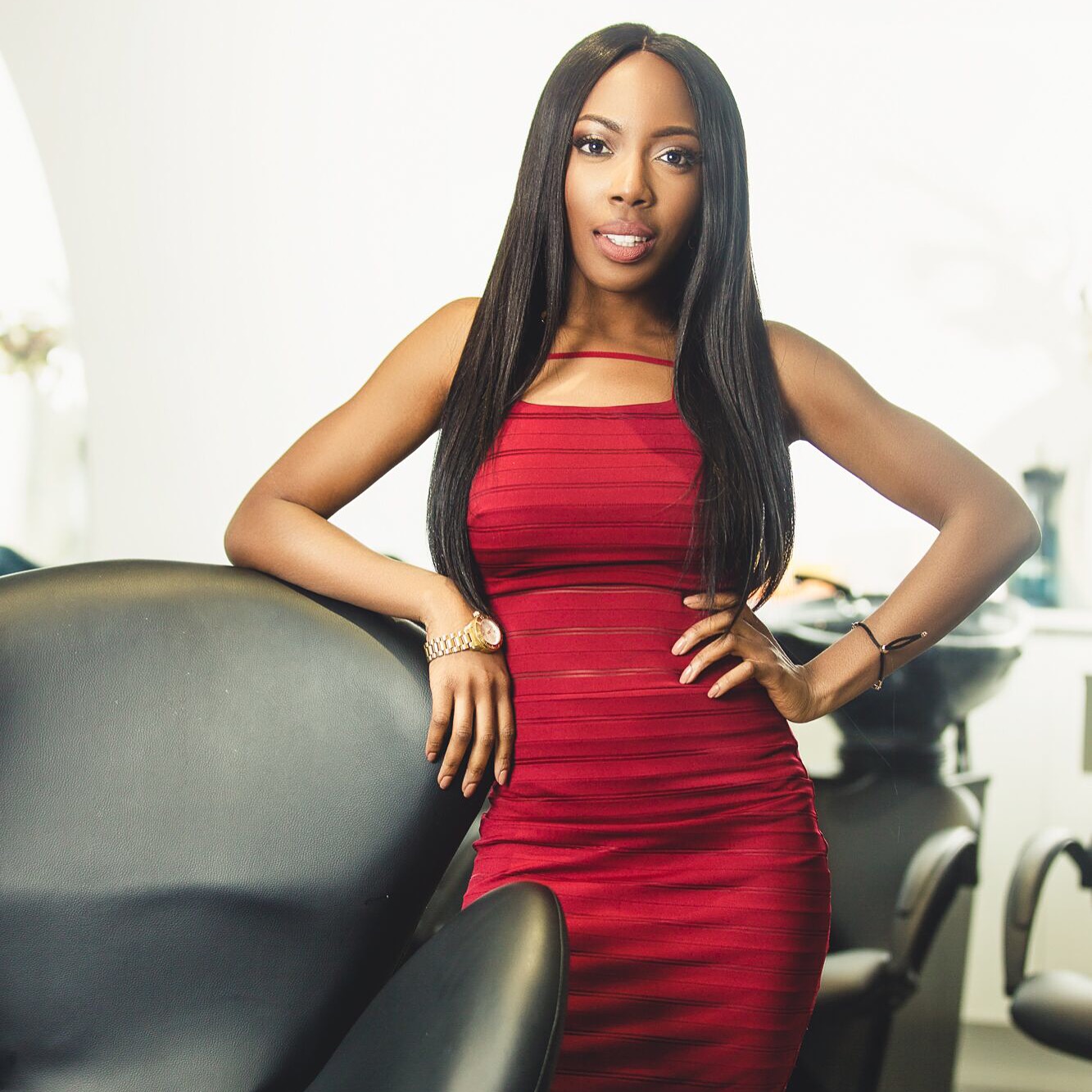 Rita Balogun is an Actress and The owner of Radiant London Salon.  After training at The New York Conservatory for Dramatic Arts in New York, Rita came back to London and discovered that not only did she have a passion for acting but she also was beginning to love the hair business. She started to build the Radiant Brand alongside her team and made it her ultimate goal to be able to do both of the things that she loves. Radiant has since become the home to some UK gems including Aj Odudu, Laura Mvula, Sarah Jane and Letitia Wright and has quickly become a home to some American Celebrities including Justine Skye and Jordyn Woods. 
Aside from Acting and Radiant, Rita is also part of an online talk show called Heels Off, which is a talk show made up of 4 bold women having day to day conversations about life.  
Rita hopes that alongside her career she will be able to make Radiant London Salon one of the top 10 salons in the UK. 
DRINKS SPONSORED BY OOZE DRINKS, REFRESHMENTS WILL ALSO BE PROVIDED 
 MORE SPEAKERS TO BE ANNOUNCED, REGISTER EARLY TO AVOID DISAPPOINTMENT!!!!
For more information email; info@youngladiesclub.com
Follow us on Twitter; @youngladiesclub 
Follow us on instagram; @youngladiesclub 
Like us on Facebook; Young Ladies Club 
www.youngladiesclub.com 
When & Where

Huckletree,
18 Finsbury Square, EC2A 1AH
London
London
United Kingdom


Saturday, 29 July 2017 from 11:00 to 16:00 (BST)
Add to my calendar
Organiser
YLC (Young Ladies Club) is a new innovative interactive club that seeks to empower young ladies  in areas of: Entrepreneurship, Education, Careers and Personal Dvelopment .The club interacts with  young ladies on a technological platform through Facebook and Youtube and also through social interactions such as events, seminars and motivational talks. 
YLC (Young Ladies Club) have already hosted successful events and seminars, partnering with corporate giant Microsoft TWICE to host one of the most successful Employability Events for over 100 young women. 
As if that was not already enough Young Ladies Club have partnered with other exclusive organisations to bring more exciting events and seminars to young ladies. Other partners include the following; 
- Kings College London 
- University of Hertfordshire 
- Nandos
- Champneys 
- and much more.