Description
Women are a phenomenal force for good. Carers, security providers and creatively brilliant - this workshop is all about horses nurturing and celebrating with us all that is great about feminine nature.
Join Holistic Therapist Becci Godfrey and Equine Assisted Psychotherapist Victoria David and the horses of HorseSense UK, on a day of exploration and personal growth. Discover what empowerment means to you and find ways to be it so you leave feeling nurtured, confident, self assured and in alignment with your values.
In this workshop you will:
Be supported, guided and recognised for the unique individual you are
Explore femininity and feminine power and where to apply it
Encouraged to utilise your natural inner resources to find creative solutions
Explore the power of vulnerability and the benefits of trying new things
Experience and receive the benefits of asking the horses for help.
Spaces on this event are limited to allow everyone plenty of time with the horses, so book early to ensure you can attend.
What other participants have said...

"A thoroughly enjoyable day!"

"An effective and thought provoking learning experience. Thank you so much for the day, I have learnt so much about myself."

"A fabulous day living in the moment and in the middle of nature with gorgeous horses! Very grounding and thought provoking."

About the course leaders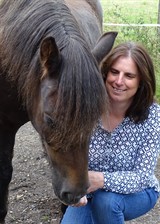 Victoria is a counsellor and an Equine Facilitated Psychotherapist and is experienced in helping clients overcome and manage a variety of life's challenges. Victoria believes in creating a space where clients feel able to be themselves, to help them discover the resources available to them and develop their emotional resilience to lead more fulfilling lives.
Victoria's lifelong relationship with horses started when she was 3 riding a shetland pony called Cocoa; she currently has three horses who live at home and are an integral part of her everyday life.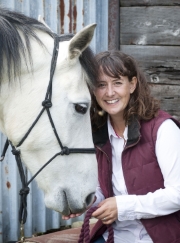 A rider since birth, Becci's best lessons in life have always come from horses. A firm believer in life being what you make of it, Becci overcame debilitating Chronic Fatigue in her 20's and set about overcoming all sorts of personal and external obstacles to create the life she desired - so she knows you can do it too.
Supported by her powerful and aligned herd of horses, Becci's work as a Horse Assisted Educator, Reiki Teacher and Calmologist means she has had the chance to work with hundreds of people from all walks of life and help them find their inner strength and courage to be the best they can be.
Cancellation policy
Cancellations more than 21 days before event - 100% refund.
Cancellations more than 7 days before event - 50% refund.
Cancellations after 7 days - no refund.