Description
The WECB 2017 promises to be a motivating, educational and social experience, that brings together high-profile entrepreneurs and researchers from around the world. The WECB is a three-day conference with only the first day open to the public. We would like to welcome entrepreneurs, practitioners and researchers who are interested in celebrating, discussing and learning about Women's Entrepreneurship on the 3rd of April 2017. You will have the chance to tap into the first-hand experience of 20 high-profile practitioners on various topics including financing, family succession and starting new ventures.
This conference is hosted by Bangkok University School of Entrepreneurship and Management (BUSEM) and the Entrepreneurship Centre at the University of Cambridge. Thanks to the generous support of the British Council and the Ministry of Science and Technology this conference is FREE OF CHARGE.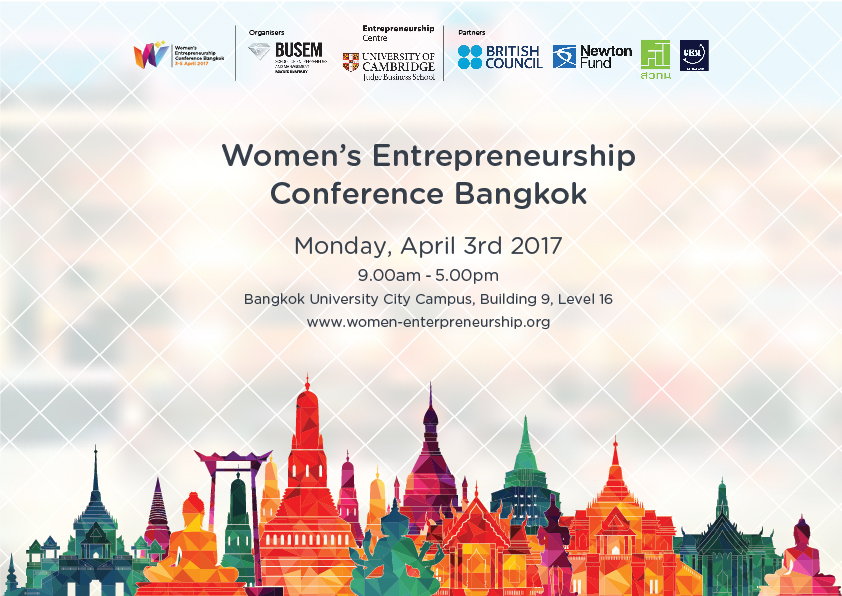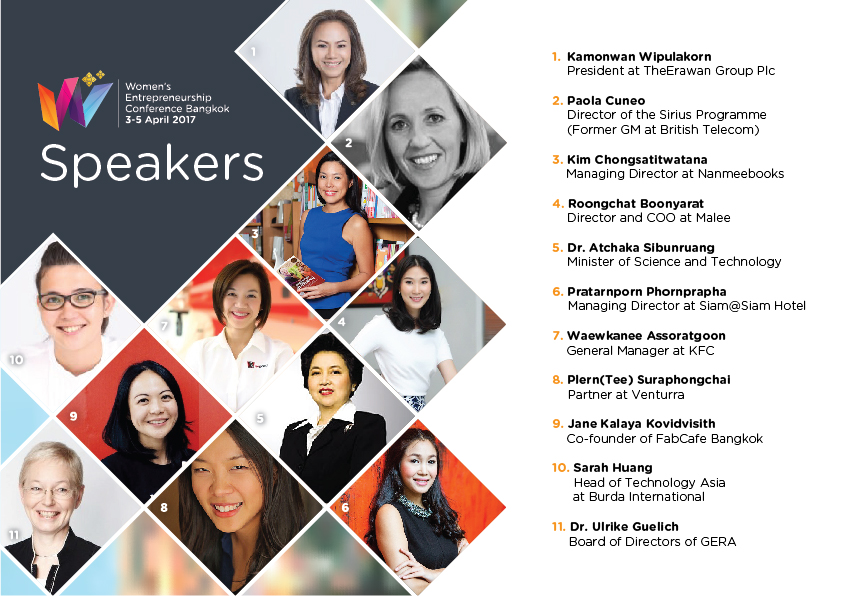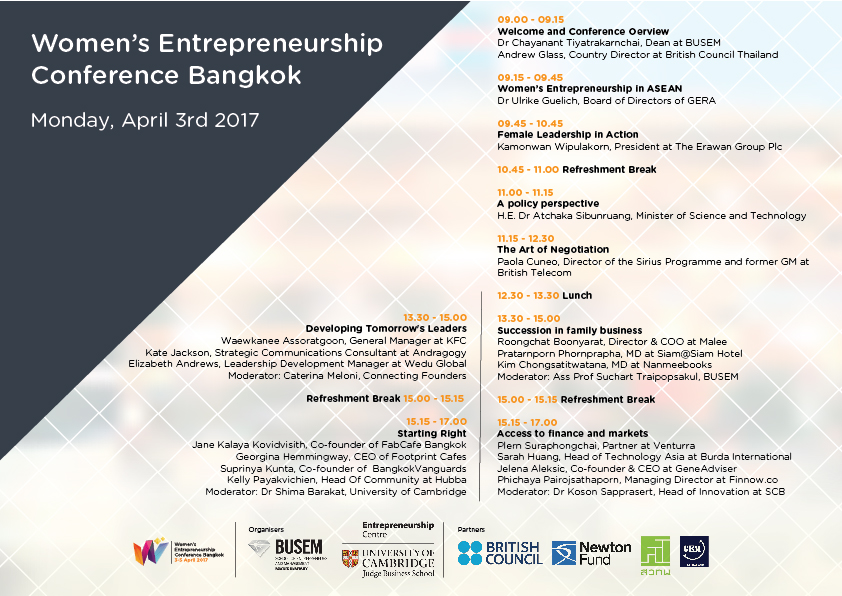 To see the full schedule and profile of speakers please visit our website at www.women-entrepreneurship.org.