Location
General Assembly @ The Relay Building, 1st Floor
114 Whitechapel High St
London
E1 7PT
United Kingdom
Description

Women's Entrepreneurship Day (WED) is celebrated in 144 countries during Global Entrepreneurship Week (GEW) and is the world's largest celebration of women innovators and leaders launching startups; bringing ideas to life and driving economic growth.

WED offers the perfect opporunity for everyone (women and men) to celebrate, support and admire the acheivements of inspirational women in our community.

For this year's event, we have arranged a line up of powerful world-class speakers with insightful ancedotes and remarkable ideas, each individual sharing the goal of empowering women and rallying support for female business owners worldwide.


The 2016 UK Theme: SHOW ME THE MONEY!


AGENDA:
WELCOME (10.20-10.30)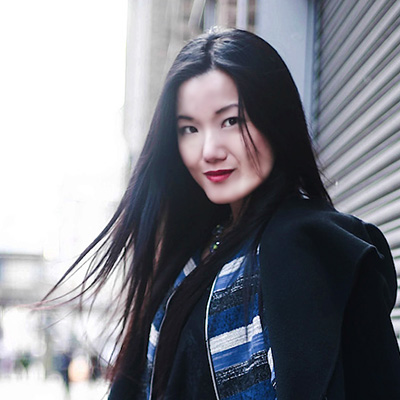 Lu Li, Founder of Blooming Founders, Author of Dear Female Founder and UK Ambassador of Women's Entrepreneurship Day
Lu Li is the founder of Blooming Founders, a platform that accelerates the startup journey of female founders through events and a professional network. She is the UK ambassador of Women's Entrepreneurship Day, a judge at the MassChallenge accelerator, a mentor at the Google Launchpad accelerator and part of the Techstars community leadership team. She is also the editor and publisher of Dear Female Founder.
In her previous corporate career, Lu has launched FMCG products for Procter & Gamble across Western Europe and has worked on several consulting projects for McKinsey, BMW and T-Mobile.
"How To Hack Fundraising" (
10.30-10.50)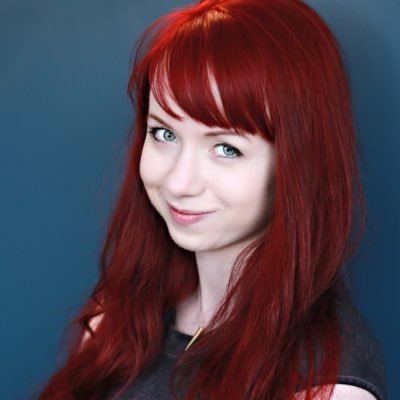 Stephanie Alys, Co-founder and Chief Pleasure Officer Mystery Vibe
Stephanie is a Co-founder and Chief Pleasure Officer (CPO) for British lifestyle brand, MysteryVibe. The company develops highly personalised, luxury pleasure products through user-driven design and cutting-edge technology.
As CPO, Stephanie focuses on encouraging dialogue as part of the company's long-term vision to change perceptions around pleasure in a positive, empowering way. She believes that pleasure is a natural part of the human experience and is fundamental to our happiness.
Recognised as a thought leader in sextech, Stephanie has been featured in publications such as the Guardian, CNBC and TechCrunch. She was selected as part of Young Guns class of 2016, which recognises the Top 30 young entrepreneurs in the UK.
"Perspectives For Female Founders From A White Dude" (
10.50-11.10)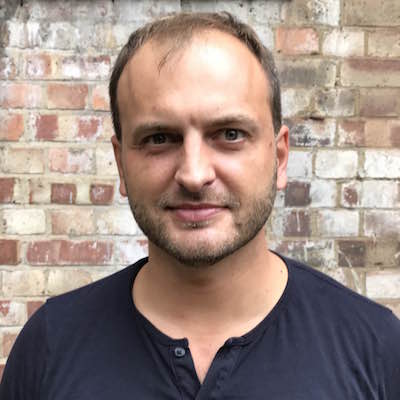 Andrzej Moyseowicz, Co-Founder of Freemavens
Andrzej is the co-founder of Freemavens, a creative consultancy that transforms big data into human stories that inspire ideas and innovation. Freemavens works with both massive (like Unilever) and mini clients (like start-ups) to reveal what real human beings say and do to inspire great businesses to do great things. He left the United States when he was 22 and has worked across six continents starting first as a chemical engineer, then entering the creative industry, and finally becoming an entrepreneur. His favourite form of diversity is diverse thinking.


PANEL: "Life Before, During & After Joining An Accelerator" (11.30-11.50)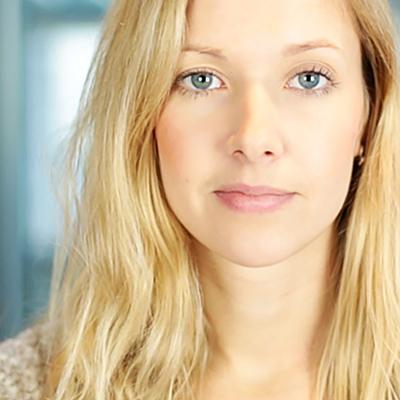 Heidi Lindvall, Co-Founder and CEO of Storygami
Heidi Lindvall is a Finnish entrepreneur who is passionate about storytelling, video, social issues and startups. She is the co-founder and CEO of Storygami, a company that is revolutionising online video by helping video creators engage with and educate their viewers, while earning real revenue through their videos. Storygami was chosen to take part in the 500 Startups accelerator (Batch 13) and has managed to attract clients like Virgin, BT and Al- Jazeera. Heidi previously co-founded Codoc, an award-winning digital video company dedicated to creating spaces for critical thought through media. She is a Virgin Media Pioneer and a Finalist for Women of the Future Awards 2013.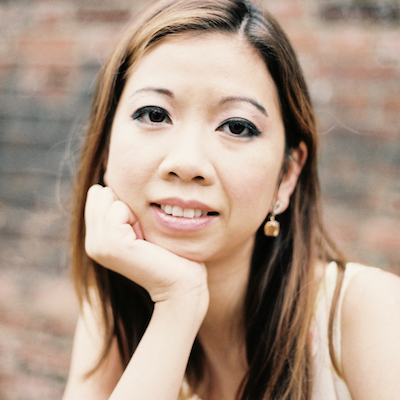 Weerada Sucharitkul, Co-Founder of FilmDoo
Weerada is the co-founder of FilmDoo, a global online streaming platform combining movie discovery with content access. FilmDoo makes it faster, easier and more engaging to find great films from around the world.

Weerada is a former management consultant with over 7 years of experience across digital strategy, business development, consultancy, project management and finance. Previous startup experience from co-founding an online retail business. Industry experience as consultant for FTSE 100 clients and as Analyst with Barclays Wealth. She graduated with a First and came first in class for MPhil in Management degree from Judge Business School, University of Cambridge.

"How To Make Your Crowdfunding Campaign A Success" (11.50-12.10)


Susan Burton, Founder at Classlist
Susan Burton is the founder and CEO of Classlist.com, a platform that enables parents at the same school to make trusted, secure connections; making their life easier and school communities stronger.
Susan grew up in Australia and the US. After qualifying as a Chartered Accountant with Deloitte, she relocated to London working as a management consultant with PricewaterhouseCoopers where she led long-term assignments in Lebanon, Mexico, Kenya, Tanzania, Uganda and Ethiopia.
"Working With High Net Worth Clients" (12.10-12.30)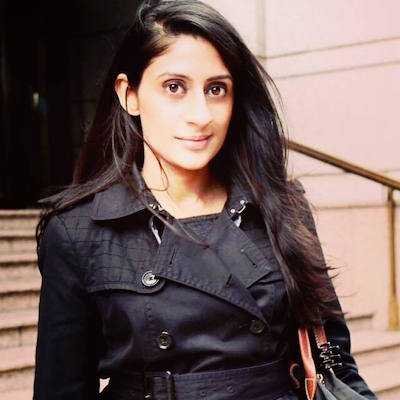 Natasha Tiwari, Founder of The Tutoring Team / XARII
Natasha Tiwari is an education strategist and psychologist; and the founder of a boutique education advisory and tutoring company, The Tutoring Team, where she and her team of 75 teachers and consultants, work with distinguished high net worth clients across the globe, including royalty and famous personalities. They accelerate children's learning and secure goal achievement using innovative strategies.
Having caught the entrepreneurial bug, Natasha also launched a fashion ecommerce start up, www.xarii.com, at the end of 2015, aiming to revolutionise the indian fashion industry, selling affordable luxury Indian and Indian inspired fashion online.


LUNCH BREAK (
12.30-13.15)
WORKSHOP 1:
"Getting Investment Ready" (
13.15-14.00)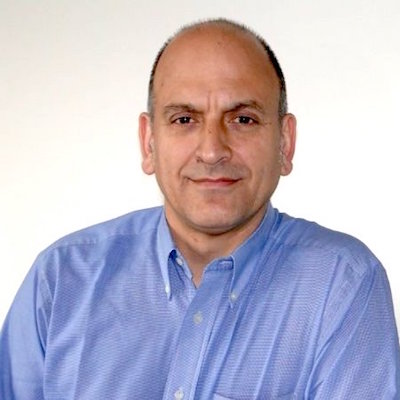 Aristos Peters, Founder of D-Risk IT
Aristos is raising Investment £350k-£10m and assisting angel investor groups & accelerators. He is the founder of the "D-Risk IT deal report" that helps startup funders, angel investors, VCs, investment groups and funds to work better, smarter and faster when either configuring a deal (startups) or reviewing a deal (investors).
This investment tool can help startup founders become both 'investment ready' and 'deal ready.' Via a unique data driven approach, it will make the core / key aspects of the investment deal more readily transparent for both groups on either side of the deal.


WORKSHOP 2:
"How To Use Instagram To Grow Your Business" (
13.15-14.00)

Janet Oganah, Founder of ATTICA
Janet Oganah is the co-founding director of ATTICA, a UK-based social media consultancy, as well as being a part-time social media manager for a government agency. She is passionate about intelligent, collaborative and creative work that improves people's lives. She has achieved this through her work as a family law barrister for 7 years. Whilst on a working sabbatical, a creative opportunity changed the course of her career and she co-founded ATTICA. She volunteered at Smart Works for over 6 years, helping women on low incomes to gain the confidence to gain employment by dressing them in interview-appropriate clothes. She has also given public talks at Goldman Sachs and Shoreditch House.
"The (Social) Business of Democracy" (14.00-14.20)


Kathryn Corrick, Co-Founder and COO of Represent.Me
Kathryn is chief operating officer and co-founder for the online voting and democracy platform Represent.me. She has been working in and around the web, training and communications since the late 1990s and is particularly interested in how the use of technology and data is changing culture, society and the law .
After working as the New Statesman's online editor Kathryn founded her own digital strategy consultancy business in 2006. In 2012 she joined the Open Data Institute to build their training business from scratch, which within 18 months had gained significant clients both in the UK and internationally. During her career she has worked with many startups and loves helping people realise their full potential.
"
How Digital Investment Management Can Help Women Save for Retirement

" (14.20-14.40)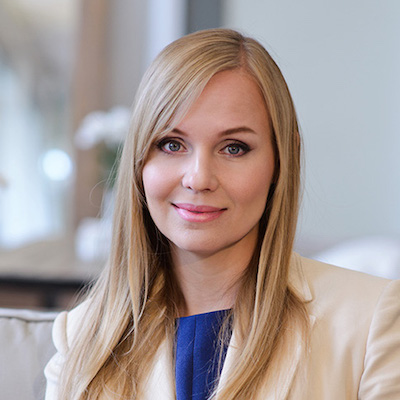 Ella Rabener, CMO and Co-Founder UK at Scalable Capital
Ella Rabener is an experienced top-management consultant & e-commerce entrepreneur. Since June 2015, she is the CMO and co-founder of the UK business of Scalable Capital, a digital investment manager set to disrupt the finance sector in Europe. She previously spent 3 years launching and building Westwing.ru, Russia's no. 1 online destination for home & living products and spent more than 7 years as a consultant at McKinsey & Company in various locations.


"Money For Nothing" (14.40-15.00)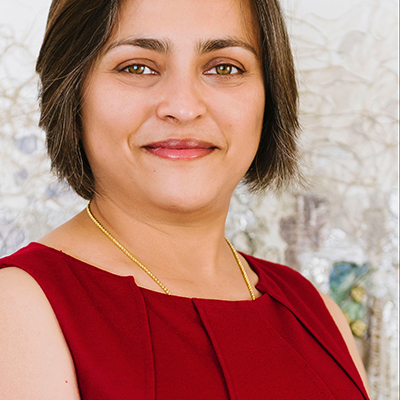 Shefaly Yogendra, Professional Board Member & Advisor to Founders
Shefaly Yogandra is a specialist in decision-making and risk, a Board Director and a charity Trustee based in London. As a former founder and COO of a fine jewellery venture, she has valuable insights across the full value chain of a luxury brand. She has over two decades of commercial experience in corporate venturing, risk assessment and advising investors and startups. She has been formally trained in engineering and business, and has a PhD in decision making from the University of Cambridge. Shefaly combines her education with her experience of having lived and worked in three continents, to bring a unique perspective to startups in luxury and technology sectors. She is one of the FTSE Female Board Report's 100 Women To Watch in 2016. She is also a keen culture vulture, a curious reader, and a devoted practitioner of Pilates and Vinyasa Yoga.


"Rethinking the Tale of Founders and Investment" (15.15-15.35)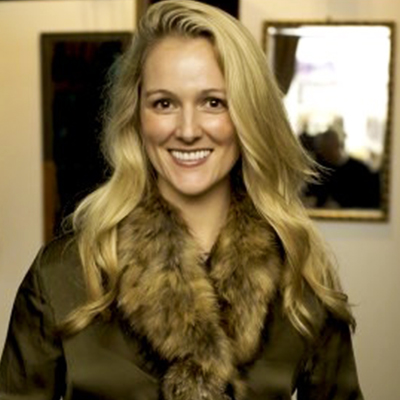 Nancy Fechnay, Founder at The Inspire Movement and Partner at Flight.Ventures
Nancy Fechnay is an American founder, investor, mentor, and advisor for startups and accelerators, based in London, UK. She is the co-founder of The Inspire Movement, a new community of entrepreneurs and thought leaders, who have been through adversity and emerged transformed for the better.
She is also a Partner at Flight Ventures, the largest online group of investors in the world, where she oversees UK operations. Additionally, she is an advisor to several U.S. and UK early-stage startups. Nancy has worked for several US-based investment firms, including Kleiner Perkins Caufield & Byers, GE Ventures, and Core Capital Partners. Nancy has a Bachelor of Science degree in Systems Engineering (University of Virginia), an MBA focused on entrepreneurship (Duke), and a Masters in Environmental Management focused on energy (Duke).


"How To Charge What You're Worth" (15.35-16.00)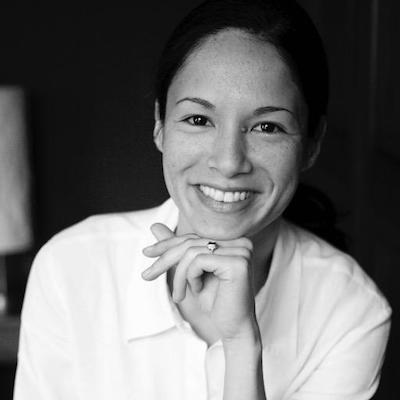 Anis Qizilbash, Author of "Grow Your Sales, Do What You Love"
Anis Qizilbash specialises in helping entrepreneurs and freelancers, who were anxious and fearful about selling, develop clarity, build confidence so they can create value for others, charge more for their work and attract more customers.
NETWORKING RECEPTION (
16.30-17.00)
OUR SPONSOR
Directions: The Relay Building is just above Aldgate East station. If coming from Aldgate East station, take the Toynbee Hall exit, number 2. Then go right when you get to street level and the entrance is on the right after a few steps (right before Pret). It's the lobby with the tube carriage. ;)