Women's Entrepreneurship Day UK 2016 - Show Me The Money!
Sat 19 November 2016, 10:00 – 16:00 GMT
Description

Women's Entrepreneurship Day (WED) is celebrated in 144 countries during Global Entrepreneurship Week (GEW) and is the world's largest celebration of women innovators and leaders launching startups; bringing ideas to life, driving economic growth, and expanding human welfare. 

WED offers the perfect opporunity for everyone (women and men) to celebrate, support and admire the acheivements of inspirational women in our community. 

For this year's event, we have arranged a line up of powerful world-class speakers with insightful ancedotes and remarkable ideas, each individual sharing the goal of empowering women and rallying support for female business owners worldwide. 


The 2016 UK Theme: SHOW ME THE MONEY! 


The business 

leaders that wil

l be speaking and championing our event include: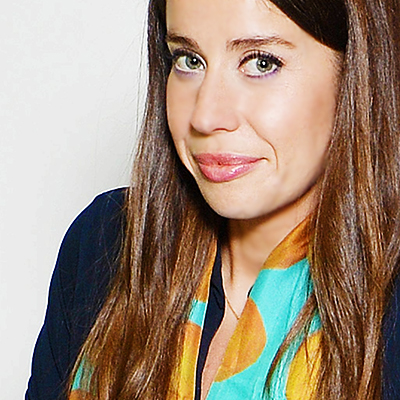 Vana Koutsomitis, Co-Founder and CEO of DatePlay and VinobyVana
Vana Koutsomitis is a serial entrepreneur who was born and raised in Manhattan, New York, and now resides in London. From a young age, Vana has loved connecting people. She moved to London in 2009 to pursue a career in financial services. After a couple of years, Vana left to start her own networking company for financial services professionals called The CityStreet. She is now the co-founder and CEO of two companies, DatePlay, an online dating app, and VinobyVana, a brand around low-calorie, fruit flavoured wine. Born to a Colombian mother and a Greek father, Vana grew up in a multicultural environment. She speaks five languages (Spanish, Greek, French, Mandarin and English) and holds a Bachelor of Science degree from Cornell University as well as a Masters in Business Administration from Oxford University. Vana was the runner-up on season 11 of BBC 1's 'The Apprentice'.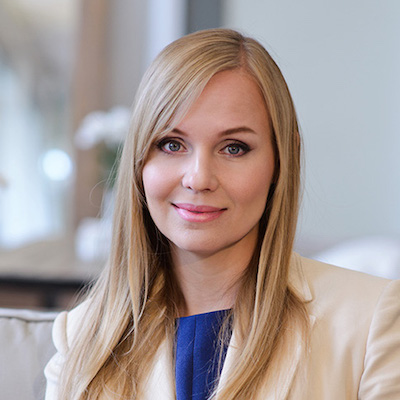 Ella Rabener, CMO and Co-Founder UK at Scalable Capital 
Ella Rabener is an experienced top-management consultant & e-commerce entrepreneur. Since June 2015, she is the CMO and co-founder of the UK business of FinTech startup Scalable Capital, a digital investment manager set to disrupt the finance sector in Europe. I have previously spent 3 years launching and building Westwing.ru, Russia's no. 1 online destination for home & living products and spent more than 7 years as a consultant at McKinsey & Company in various locations.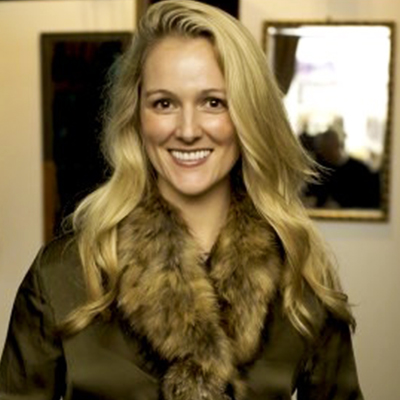 Nancy Fechnay, Founder at The Inspire Movement and Partner at Flight.Ventures
Nancy Fechnay is an American founder, investor, mentor, and advisor for startups and accelerators, based in London, UK. She is the co-founder of The Inspire Movement, a new community of entrepreneurs and thought leaders, who have been through adversity and emerged transformed for the better.
She is also a Partner at Flight Ventures, the largest online group of investors in the world, where she oversees UK operations. Additionally, she is an advisor to several U.S. and UK early-stage startups. Nancy has worked for several US-based investment firms, including Kleiner Perkins Caufield & Byers, GE Ventures, and Core Capital Partners. Nancy has a Bachelor of Science degree in Systems Engineering (University of Virginia), an MBA focused on entrepreneurship (Duke), and a Masters in Environmental Management focused on energy (Duke).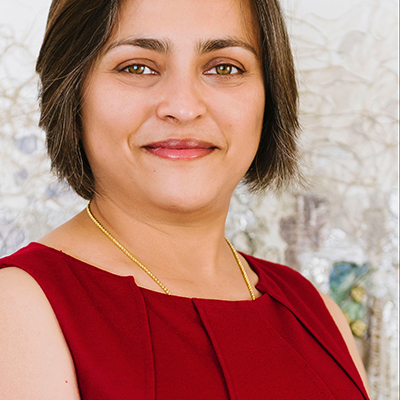 Shefaly Yogendra, Professional Board Member & Advisor to Founders 
Shefaly Yogandra is a specialist in decision-making and risk, a Board Director and a charity Trustee based in London. As a former founder and COO of a fine jewellery venture, she has valuable insights across the full value chain of a luxury brand. She has over two decades of commercial experience in corporate venturing, risk assessment and advising investors and startups. She has been formally trained in engineering and business, and has a PhD in decision making from the University of Cambridge. Shefaly combines her education with her experience of having lived and worked in three continents, to bring a unique perspective to startups in luxury and technology sectors. She is one of the FTSE Female Board Report's 100 Women To Watch in 2016. She is also a keen culture vulture, a curious reader, and a devoted practitioner of Pilates and Vinyasa Yoga.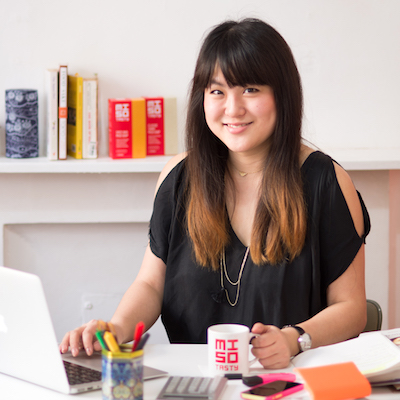 Bonnie Chung, Founder at Miso Tasty
Bonnie Chung is the founder of Miso Tasty, the UK's first dedicated miso brand. Miso Tasty has launched with a range of premium miso soups now available from Sainsbury's nationwide, Waitrose, Ocado, Selfridges, Harvey Nichols and Wholefoods Markets.
Bonnie lights up for quirky, innovative food brands, so prior to Miso Tasty, she has consulted for food producers, chefs, and restaurants in the areas as diverse as marketing, strategy, and recipe design and development. She has also dabbled in her own personal projects such as founding one of London's first supper clubs from my own lounge in 2010. Full House was a 1-year pop-up project that was featured in The Times, Glamour, The Evening Standard, The Stylist and was voted Best for Perfomance Art in The Sunday Times Culture.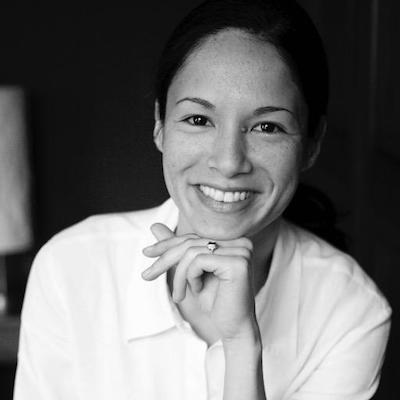 Anis Qizilbash, Author of "Grow Your Sales, Do What You Love"
Anis Qizilbash specialises in helping entrepreneurs and freelancers, who were anxious and fearful about selling, develop clarity, build confidence so they can create value for others, charge more for their work and attract more customers.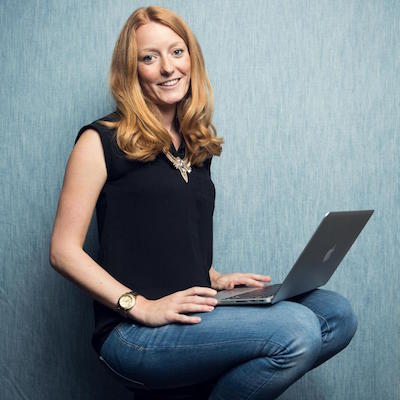 Alison Battisby, Founder at Avocado Social 
Alision Battisby founded Avocado Social as a way to combat the confusing world of social media. She offers a fresh approach to social media training and consultancy with the most up to date and practical advice, having worked with brands including Tesco, Pringles, Nokia, British Heart Foundation, Mentos, Brita and Space NK.
Alison was named as one of The Drum's top 50 freelancers in the UK. Also cited as "one of the most notable social media consultants in the world" in The Huffington Post, 2016. 

Susan Burton, Founder at Classlist
Susan Burton is the founder and CEO of Classlist.com, a platform that enables parents at the same school to make trusted, secure connections; making their life easier and school communities stronger.
Susan grew up in Australia and the US. After qualifying as a Chartered Accountant with Deloitte, she relocated to London working as a management consultant with PricewaterhouseCoopers where she led long-term assignments in Lebanon, Mexico, Kenya, Tanzania, Uganda and Ethiopia.
More speakers to be announced soon!




OUR PARTNERS