Description
Following the success of our recent 2019 Women's Conference on 13 April 2019, Beauty in Exchange 4 Ashes Ministries is pleased to present an evening of Worship and healing. Allow a time for dedicated Praise and Worship, as you soak in the presence of the Holy Spirit and experience restoration, renewal and revival. No valley too deep that love can not quench.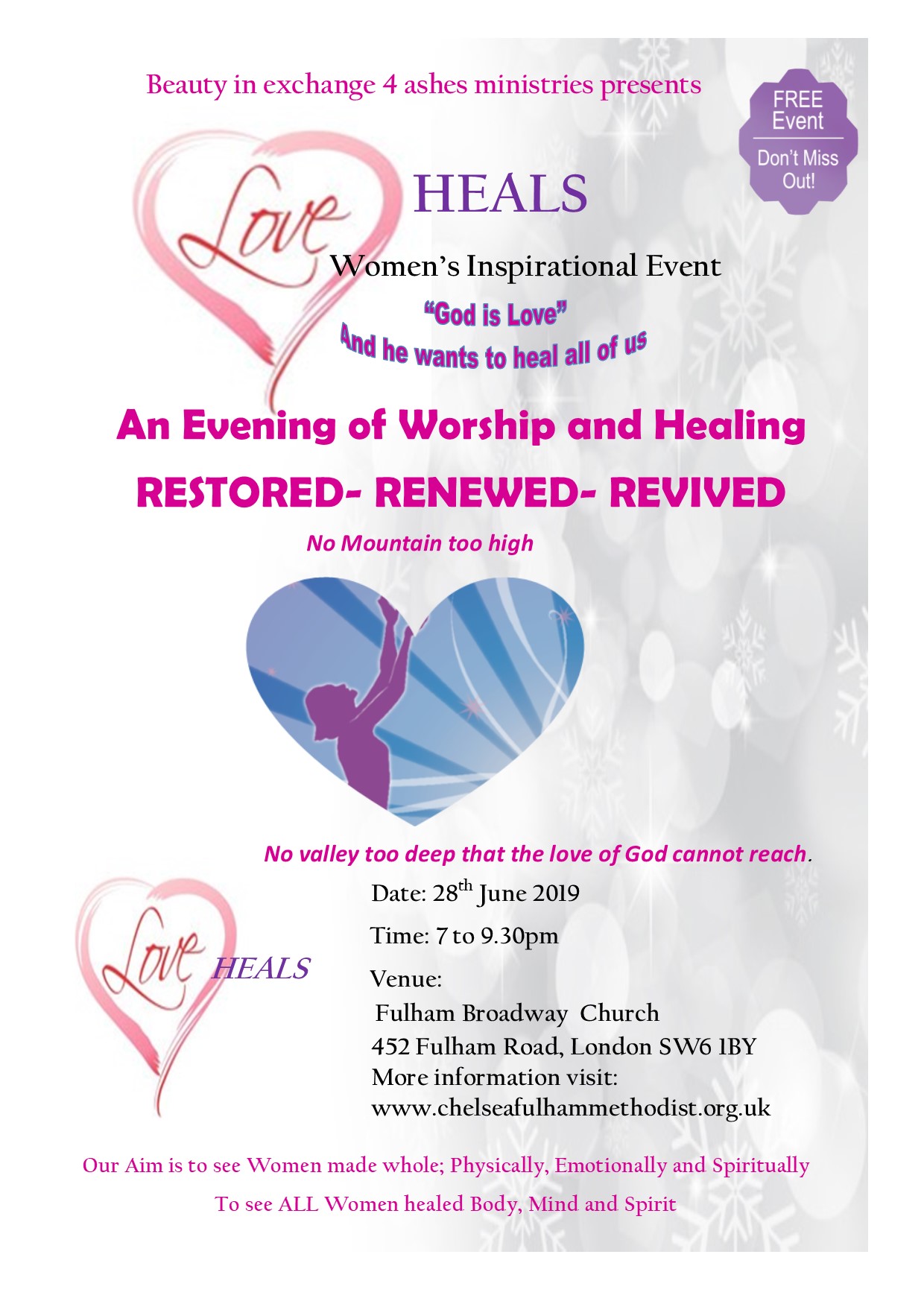 Our aim is to minister to the whole woman spirit, soul and body. We want to empower and encourage women to flourish and grow. To provide opportunites for women to deepen their faith and experience growth. To elevate women as persons of value and worth. We want to address the concerns of women. To build networks among women. To challenge women to use their gifts and talents and fulfil their purpose.
Isaiah 62.3 "You will be a crown of splendour in the Lords hand, a royal diadem in the hand of God"
Ephesians 2.10 "For we are God's masterpiece"
Isaiah 61.3 "To give them beauty for ashes, the oil of joy for mourning"
Don't miss this time of healing and worship. Join and for an inspiring evening of
"Restore to me the joy of your salvation, and uphold me with a willing spirit." Psalm 51.12
"And do not be conformed to this world, but be transformed by the renewing of your mind, so that you may prove what the will of God is, that which is good and acceptable and perfect." Romans 12.2
"Will you not revive us again, that your people may rejoice in you?" Psalm 85:6
For more information cal 020 7381 3806