Description
Women – the under-valued leaders?
This year's conference looks at women in leadership positions. Women are under-represented in leadership, often promoted to below their ability level and facing barriers to progression. Women themselves can often experience a lack of confidence and greater tendency to question their ability and skills. There is also evidence that while women may structure their career development differently to most men and tend to bring a different leadership skills set that are arguably important for the 21st century, this experience and these skills are still not valued.
During the conference we will explore the evidence on women's career paths and why they often do not get the chance to fulfil their potential. We will hear from women leaders that have faced many challenges in getting to their leadership positions, the support they have received and what has helped them develop persistence and resilience. The workshops will look at strategies for increasing your support networks, raising your profile, extending skills and building your confidence.
Delegates will feel inspired, motivated and full of ideas for progressing their leadership journey from attending the Women's Leadership Conference of 2017.
Bursaries
Funding from the ETF (Education and Training Foundation) enables us to offer 20 free places to aspiring women leaders, accompanying a paying delegate, particularly those who identify with other protected characteristics and experience other barriers to progression.
To confirm your registration for a bursary plac, please complete the information required via the following link; www.wlnfe.org.uk/cpd-bursary
---
Key Speakers:
Dr Jan Edrich
, Chief Executive and Principal, Eastleigh College - Chair and Host
Chair and Host for proceedings, Jan will introduce the event and the upcoming speakers. In addition, she will tell her personal journey, including how important she feels the WLN conference is to the sector; after her own attendance made her focus, beyond doubt, on her goal of becoming an FE Principal.

Mims Davies, formerly Chair of the All-Party Group for Women in Parliament

Details to follow
Catherine Spencer,
Former England Rugby Captain and player
Blind Summits

Catherine describes her rugby and business career as a series of 'blind summits'. Always looking up, always moving forward and gaining confidence along the way in spite of setback. Catherine shares her stories and some of her most personal emotions in a very honest and refreshing delivery. She will lead her audience through her journey of incredible highs and heart-breaking lows whilst delivering her key messages that are fundamental to becoming and being a leader.

Jackie Grubb,
experienced Principal
Leadership - A personal journey working in both the public and private sectors
Every leader makes their way through their career learning and reflecting, this is a personal story of an interesting route to the top job as a Principal. The aim is that through sharing real life stories, delegates will be able to draw on ideas for leadership that they can identify with in a positive way to help their own pathways to success.
Professor Tom Schuller, Author, "The Paula Principle", Independent social and educational researcher

"The Paula Principle" and what it might mean for leadership
"The Paula Principle" (PP) is this: most women work below their level of competence. It stems from the fact that women's increasing qualification superiority is not reflected in career trajectories. Tom will discuss the factors which underpin the PP, and ask how they apply to the FE sector.
Sarah Maskell MBE FCMI RAF
, Wing Commander, Royal Air Force
Details to follow
---
Workshops
Women on Boards: How to land and succeed as a Non Executive Director
To help your members who are contemplating applying for NED positions across public, private and not for profit sectors.They could be nearing retirement wanting to build a portfolio, or looking for professional development, through Board experience. The workshop will focus on:
The role of the NED in good governance

The distinction between being a Non-Executive Director (NED) and Executive

Your accountabilities

Hints and tips on applying and how to prepare for such roles
Gaining Digital Skills and Knowledge for Leadership
Leaders today have to be 'digitally savvy' but often feel they lack expertise and confidence. In this workshop we will explore why leaders need more digital know-how and how it can make them more effective in their leadership roles. The workshop will provde advice on: -
Building digital confidence

Gaining skills and getting support

Tips and hints on finding a path through the digital jungle
Developing your Leadership Resilience
Resilience is increasingly recognised as an essential leadership capability in our VUCA world. The workshop will provide insights into resilience research to help attendees identify when and why their resilience is tested, and develop strategies for increasing resilience in their personal and professional lives.
De-stressing yourself to think clearer
Details to follow
---
Conference will start at 10am and finish at 4pm.
---
Speaker biographies:
Dr Jan Edrich, Chief Executive and Principal, Eastleigh College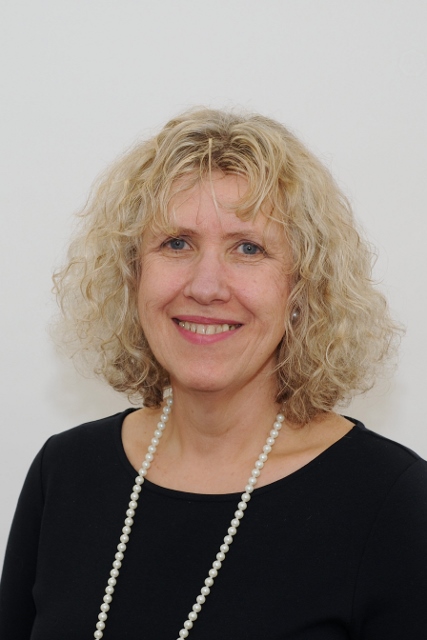 From a first career in logistics, warehousing and production control in the telecommunications industry, after the birth of her son, Jan chose to use her knowledge and extensive commercial experience to train adults and she entered the world of further education.
In addition to teaching, Jan undertook managerial roles in both curriculum and support services, however she did not discover her real focus until a short period as a civil servant. This stimulated Jan's fascination with education policy and its impact on colleges; a topic that went on to be the focus of her academic research.
Her passion for change in the sector was exercised through roles as the Chief Executive of AOSEC, a Board member of two Awarding Bodies, trustee of a local charity and within her current role as Chief Executive and Principal at Eastleigh College. As a strong advocate for improving the life chances of learners, Jan also thrives in her role as a secondary school governor, which brings her even closer to the diversity of educational policy and the challenges faced within the sector.
Happiest in her trainers, either walking, running, travelling or singing, Jan leads with a sense of humour and flexibility in whatever she does, advocating these as essential qualities for leadership in FE. She will tell you herself that; "Whilst being responsible for a college has its challenges, it is a real privilege and (most of the time), the best job in the world."
---
Mims Davies, formerly Chair of the All-Party Group for Women in Parliament

Details to follow
---
Catherine Spencer, Former England Rugby Captain and player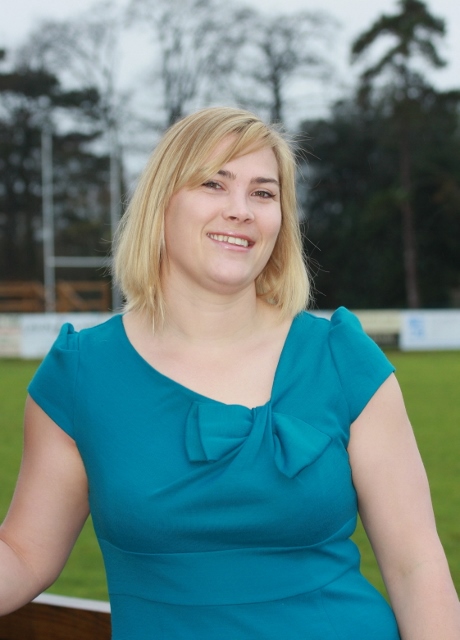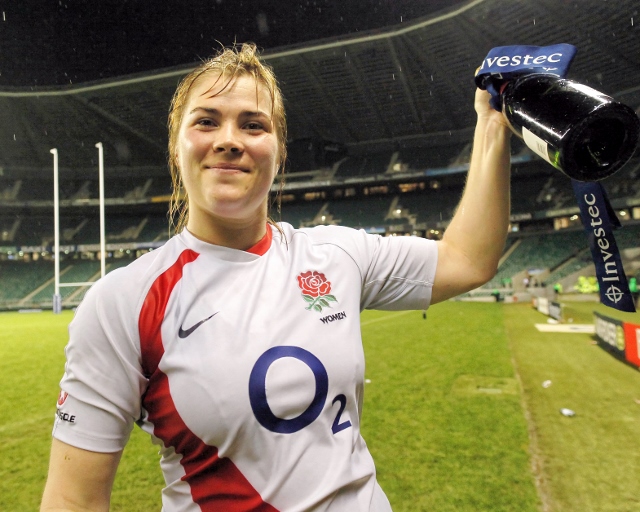 Catherine Spencer is a former England International Rugby player and captain who won 63 caps for her country. She played in two World Cup finals, eight 6 Nations championships, as well as a number of Nations Cup competitions and European Cup tournaments. Catherine won England player of the year in 2006 and picked up the Rugby Union Writers Club Award in 2010 recognising outstanding achievements within the sport both on and off the pitch; in 2011 she won the Linda Utley Award marking outstanding contribution to sport away from the pitch.
Since international retirement in 2011 Catherine has worked hard to develop her career using the skills and experience gained as an International athlete and captain; in April 2014, she left full time employment with the RFU to set up and establish her own company called Inspiring Women.
Inspiring Women is a platform to find and encourage female speakers and ambassadors from the sports and adventure world to provide insight and share valuable lessons learnt with the business world. Alongside this Catherine has undertaken a number of different media engagements including regular studio pundit work with Sky Sports and other media channels for the Women's Rugby World Cup and 6 Nations tournaments and has written published articles for the Independent on Sunday and the Sunday Times.
Catherine is also Patron of the charity Tag Rugby Trust; a charity that she has been involved with since 2007 which works across a number of developing countries with the aim to "Build futures through rugby". She feels passionately about helping to develop communities around the world using rugby as tool. Most recently Catherine and TRT are building their Female Inspiration through Rugby or FITR programme.
Catherine is also loyal to her Kent roots; she has recently been appointed a Kent Ambassador joining a grouping of highly successful and experienced people who either live or work in Kent and who have come together, by invitation, in a voluntary arrangement to help all aspects of life in Kent, she is a Patron of the Kent Messenger Group charity and a Gold Ambassador of Shepway Sport Trust. Alongside this Catherine has also become an associate of the Social Enterprise Switch the Play focusing on supporting the transition from sport following retirement.
When time allows, Catherine is also penning her memoir "Mud, Maul, Mascara" with the intention of publishing in 2018.
---


Jackie Grubb, experienced Principal


Jackie has more than 30-years of experience working in further education, including substantial experience in senior positions within the sector, she also has several years' experience in inspecting FE Colleges, private workplace providers and schools.
Jackie began work as a lecturer and has since taken on a variety of senior roles including Director at Swindon College rated Ofsted outstanding, and Deputy Principal at Basingstoke College of Technology, where she was nominee for their recent 'Good' (under the new Common Inspection Framework) Ofsted Inspection.
---


Professor Tom Schuller, Author, "The Paula Principle", Independent social and educational researcher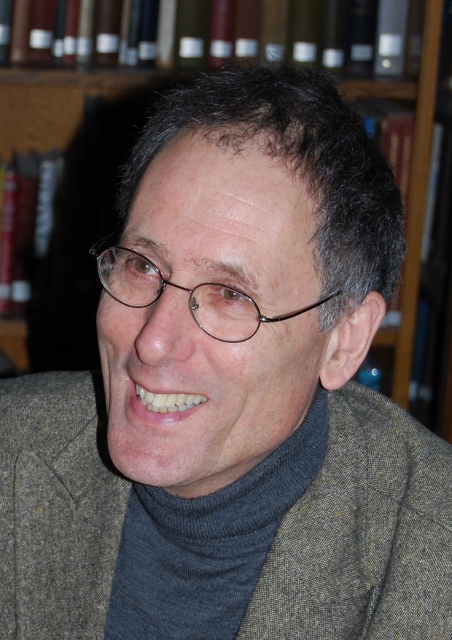 Professor Tom Schuller has worked in adult education for most of his career.
From 2008-2010 he directed the independent Inquiry into the Future for Lifelong Learning, sponsored by the UK's National Institute of Adult and Continuing Education. With David Watson he co-authored the Inquiry's main report, Learning Through Life.
From 2003-2008 he was Head of the Centre for Educational Research and Innovation (CERI) at OECD, the Paris-based international think tank, with responsibility for CERI's projects relating to some 30 countries.
Before that Tom was Dean of the Faculty of Continuing Education and Professor of Lifelong Learning at Birkbeck, University of London; and co-director of the Research Centre on the Wider Benefits of Learning.
He chairs the Governing Board of the Working Men's College in London, Europe's oldest adult education institute.
His latest book, "The Paula Principle" – how and why women work below their competence level was published by Scribe in March 2017.
---


Workshop hosts
Hamish Davidson, Chairman and Senior Partner, Davidsons Partners | Women on Boards How to land and succeed as a Non-Executive Director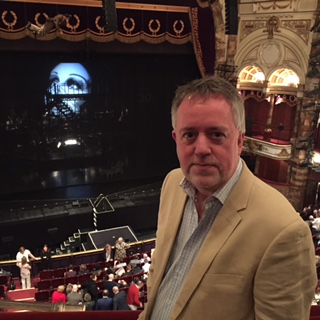 Hamish has held leadership roles with PricewaterhouseCoopers (PwC, Partner, UK Executive Resourcing), Veredus (Executive Chairman) and Rockpools (Chairman & Senior Partner). In these roles, he has recruited at Chair, Board and CEO level for many organisations across all sectors (public, private and not for profit), as well as recruiting whole 'boards' (both executive and non-executive).
At PwC, he was also a senior member of their team leading on the training and induction of new consultants for their global consultancy practice.
Hamish's current portfolio includes: Chairman of Vertical Future (a tech start-up focused on environmental technologies); Chairman of Entrepreneurs in Action (EiA is focused on developing entrepreneurial skills in youth/young people); Chairman of MJI Business Solutions (a Scottish-based change & public affairs consultancy focused on assisting private sector businesses to work with the public sector); and Chairman of Iris Consulting (a niche research-based, performance improvement consultancy).
His 'day job' is Chairman & Senior Partner of Davidson & Partners, a headhunting, talent development and coaching business – again, working across all sectors. Hamish is known for being a regular writer, public speaker, an expert on networking and making career moves between different sectors – and having an up-front and 'tell it like it is' style.
See more at www.davidsonpartners.com
Email: hamish.davidson@davidsonpartners.com
---
Dawn Buzzard,
Learning Technologies Adviser,
Career Colleges Trust |
Gaining Digital Skills and Knowledge for Leadership

Dawn Buzzard is a Further Education and Skills consultant working with the Careers College trust as their Learning Technologies Adviser. Prior to starting her consultancy business Dawn spent over 20 years in the sector where she started as an Adult Education Tutor and then became a College IT Tutor teaching on a range of programme from level 1 to 4. She later moved into a senior management position at Oxford and Cherwell Valley College where she held a number of Director posts but led the development of the Colleges e-learning strategy over 10 years.
Dawn has a keen interest in using technology for learning has led a wide variety of local and national learning technologies projects, has developed several e-learning strategies and participated in a number of national advisory groups including the Education Technology Action Group and the FE Coalition (FELTAG).
Dawn manages the Education and Training Foundations' learning technologies projects and supported the Foundation's flagship programme "Learning Futures". She also leads learning technology projects for other organisations, audits organisational learning technology strategies, provides developmental support and mentoring services, tutors online, works in Colleges on interim assignments and has recently joined ELESIG a special interest group that looks at the Evaluation of Learners' Experience of e-learning.
---


Dan Godsall, Womba, Developing your Leadership Resilience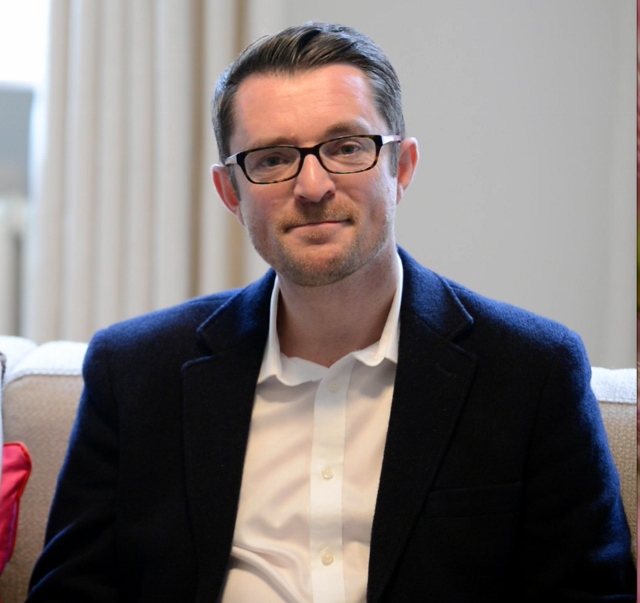 Dan is an experienced executive coach who has previously worked in Senior Executive, Board, and Non Executive positions in the financial services sector. Today Dan splits his time between coaching senior leaders and leadership teams, and working with organisations to help improve the support available for new parents who are transitioning out of and back into their careers, after childbirth and extended career breaks.
---


De-stressing yourself to think clearer
Lisa Dukes
---
Conference sponsors