Join me for Mindful Walking and Forest Bathing in the glorious Hardcastle Crags, Hebden Bridge. No previous experience is required.
About this event
I've lived next to the Crags for 40 years and it's my honour to facilitate this deeply relaxing, healing and inspiring experience.
Mindful Nature Walk
We'll start the day with a beautiful guided nature walk past rivers and streams, across stepping stones and bridges in this National Trust woodland.
I'll introduce you to Mindful Walking and we'll slowly meander our way along the river, practising as we go.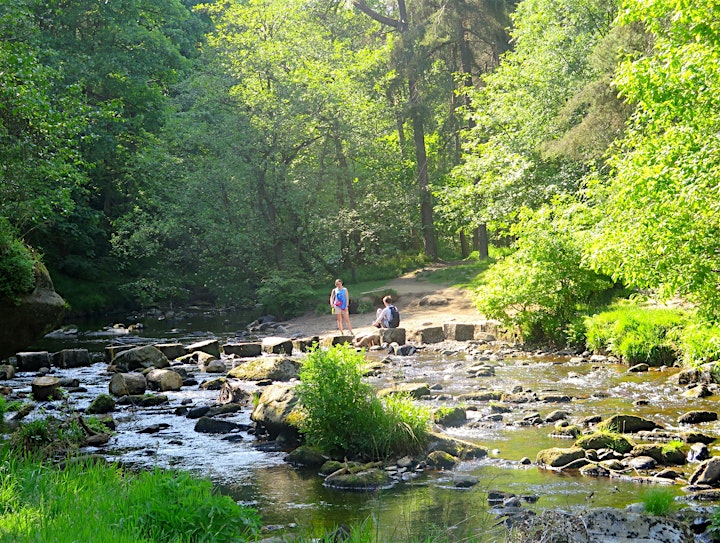 Rest
We'll stop at the riverside cafe in Gibson Mill for a chance to use the bathroom.
(If you'd like to order a drink while there please bring a contactless card as they no longer take cash)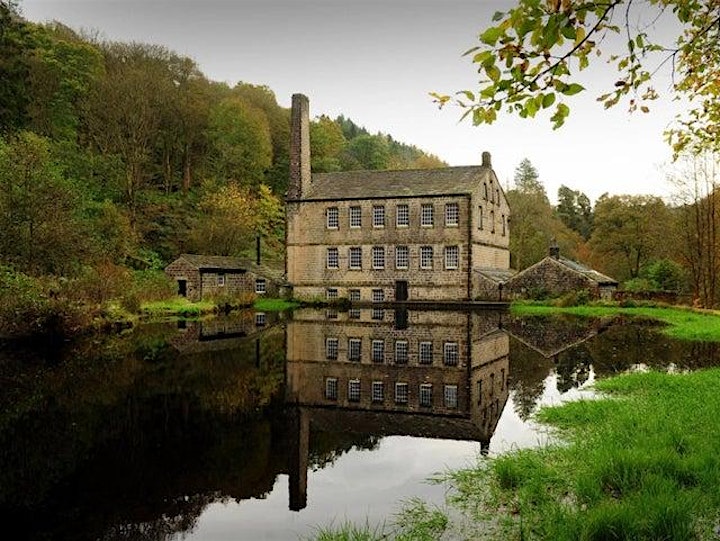 Forest Bathing
In a secluded and peaceful area of the woods, we'll stop, relax and spend time bathing in the wonders of the forest.
Known in Japan as shinrin-yoku. The simple method of being calm and quiet amongst the trees, observing nature around you whilst breathing deeply helps relax and heal the body, and boost health and wellbeing naturally.
I'll explain the history of forest bathing and the science behind this beautiful healing practice.
A chemical released by trees and plants, called phytoncides, was found to boost the immune system. As more research highlighted the benefits of shinrin-yoku, the Japanese government incorporated it into the country's health programme.
I'll facilitate a grounding meditation to bring you out of your head and into your body so you can fully embrace the experience and from there you'll have some alone time to connect with nature.
(please bring a small blanket or coat to sit on in case it's been raining)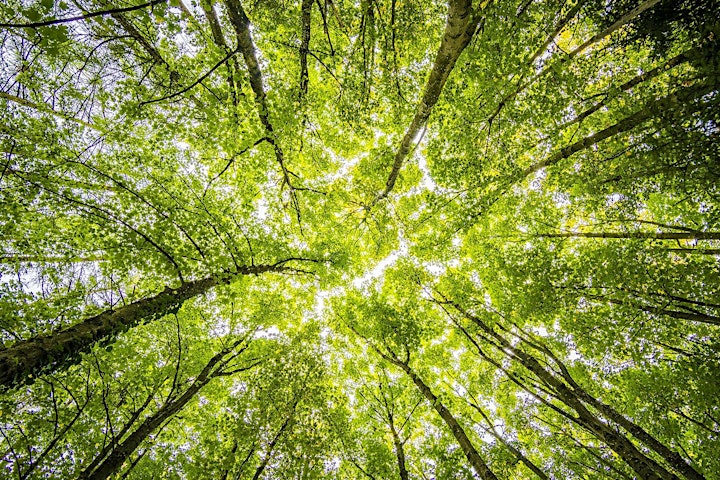 Gratitude Circle
We'll end our morning with a gratitude circle. Practising gratitude helps us to feel great in the short term, and attract more good into our life long term.
There will also be an opportunity to share. Because when women come together and share their stories, no matter how big or small, great things happen.
Practising gratitude is a potent tool for our wellbeing. I'll start the circle off and explain how it works.
No previous experience necessary.
You'll come away feeling:
Healthy
Relaxed
Creative and inspired
Connected to nature
Connected to other women
What to bring:
A waterproof coat (we WILL walk no matter the weather)
Bottle of water
Sturdy walking shoes or decent trainers
Scruffy Towel/blanket to sit on in the forest
Bank card for any refreshments at the cafe (currently not taking cash due to COVID)
A mask
* The walk is easy to moderate
** We'll meet at 10 am at the car park on Midgehole Rd - next to the map.
Hebden Bridge
Hebden is a wonderful town that has loads to offer. Check out Air BnB listings here.
Trains
Regular direct trains from Leeds (45 mins) and Manchester (30 mins)
London is 2 hours to Leeds or Manchester
Refunds
If this event is cancelled due to COVID we will issue you with a full refund.
Contact
Please email me at hannah@hannahanstee.com with any questions.
Organiser of Women's Nature Immersion ~ Healing & Connection
Hannah Anstee is a former British Wellness Journalist turned Certified Women's Coach & Mentor.
Using her kind and candid approach Hannah helps single women rewrite their stories. She helps them to prioritise and invest in themselves so they feel confident, happy and proud of who they are.