Description
Calling all fashion and beauty lovers looking to start their side hustle while working full time.
The risk free way to eventually becoming your own boss is to start a business on the side while you still have safety of your day job. Starting a side business has many benefits to it, you will learn new skills and create career-changing opportunities that you would never be exposed to in your day job.
Speakers: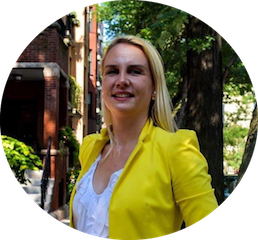 Karolina Lewandowska
Founder of SHE Leads Company - a community created out of passion for helping women start their own business. Having worked worked on multimillion dollar projects in Europe and US for world's largest energy company, Karolina build a number of side businesses before deciding to apply her knowlege she gained in the process to helping other female entrepreneurs.

"I started all my businesses as a side hustle and I would do this again! I have met amazing people, business tycoons and entrepreneurs who I would have never met if I had stayed in my 9 to 5 job." Karolina Lewandowska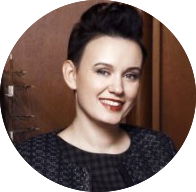 Eddie Edita Kaminskaite
Co-Founder Arthur Shirtley Retailing LTD, and a serial entrepreneur. In addition to being a freelance consultant for over a decade, Eddie have co-founded several traditional and startup businesses, and is currently working on a fashion tech startup that helps independent fashion designers and brands, mostly led by women, build more sustainable and resilient supply chains.
About the workshop:
Building a side hustle requires good strategies and systems in place to make it all work. A psychological shift on how you prioritize and manage your time is most important component of starting a side business.
This seminar aims at discovering what side hustle business is right for you and what tools and strategies can you use to start the business and survive. Expect to uncover online resources that can help you and little hacks for getting things done quickly.
Main takeaways:
how to make space in life for a side business

how to pick the right business idea

how to validate your business

how to manage your time – setting milestones, delegating, tools, tips and

tricks
Date and Time
Location
Refund Policy