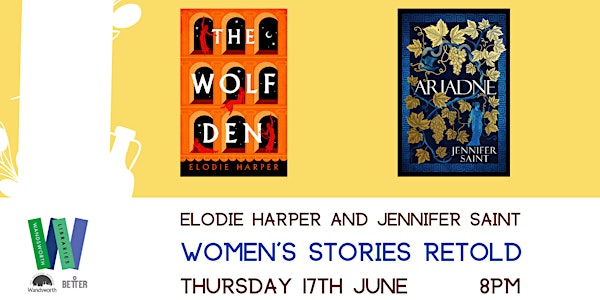 Women's Stories Retold - author event with Elodie Harper and Jennifer Saint
Wandsworth Town Library presents Women's Stories Retold- an author event with Elodie Harper and Jennifer Saint - Thursday 17th Jun 2021, 8pm
About this event
Join Wandsworth Town Librarian Kate in conversation with Elodie Harper (The Wolf Den) and Jennifer Saint (Ariadne) discussing their novels and the forgotten voices of the past.
Historians have often focused on the lives of men, mentioning women, particularly those deemed to be the under-c lass, only in passing. What were their lives like? And how, from these women's own perspectives, might both these historic narratives and myths be seen? Kate, Elodie and Jennifer will talk about Pompeii, prostitutes and the women so critical to the outcomes of Greek myth, yet whose own stories are left untold.
This event is particularly recommended for fans of Circe, The Silence of the Girls and A Song for Achilles – all available through the library as physical and ebooks.
Register for the FREE event here on Eventbrite and in the run up to event day, Thursday 17th June, we'll email you the Zoom link. This event will be broadcast using Zoom.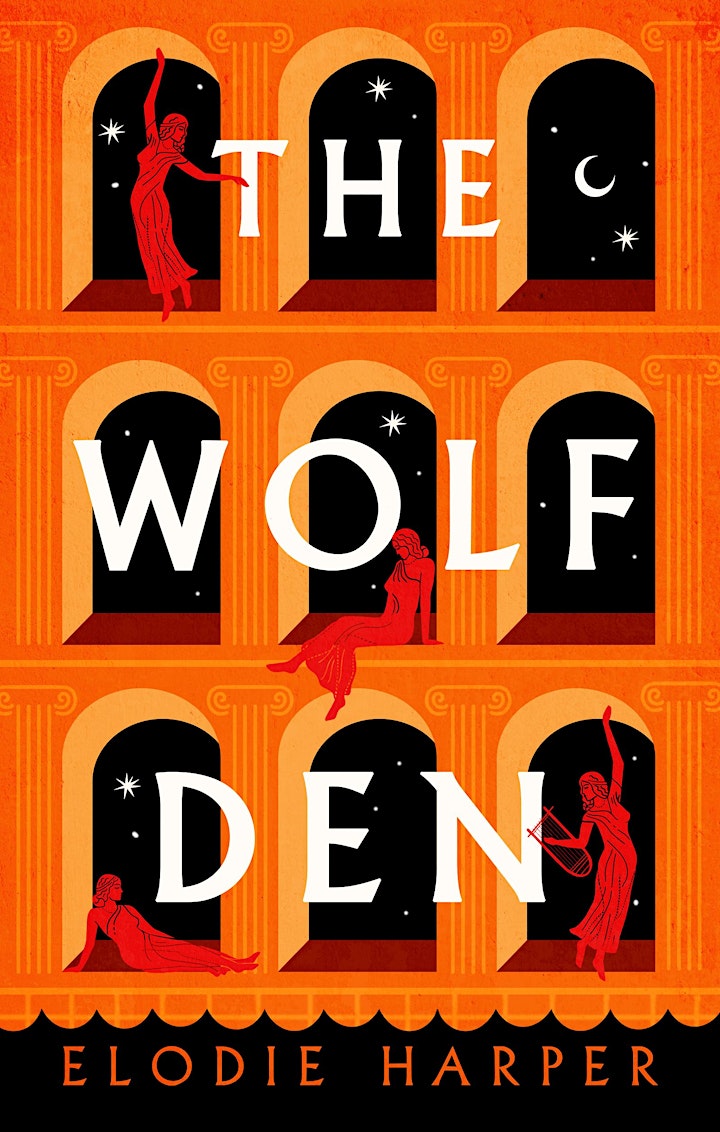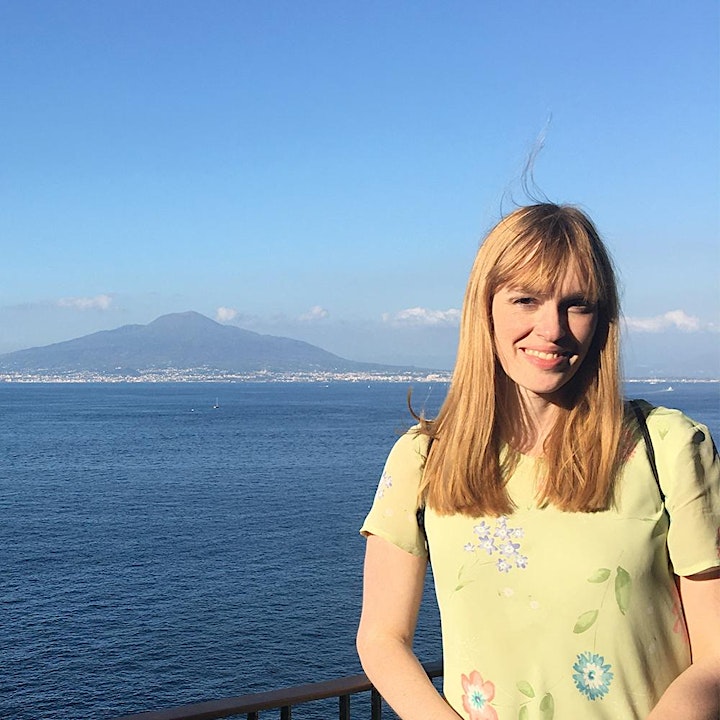 Sold by her mother. Enslaved in Pompeii's brothel. Determined to survive. Her name is Amara. Welcome to the Wolf Den...
Elodie Harper's masterful first historical novel, set in the seedy yet complex milieu of Pompeii's brothels, follows Amara and her fellow 'she-wolves' through a city where opportunity is rife for even the lowest born slave. A riveting tale of power, love, hate, privilege, female empowerment and female friendships found in the most unlikely situations,The Wolf Den, helps to remind us that the brothels of Pompeii are far more than tourist attractions
Amara was once a beloved daughter, until her father's death plunged her family into penury. Now she is a slave in Pompeii's infamous brothel, owned by a man she despises. Sharp, clever and resourceful, Amara is forced to hide her talents. For now her only value lies in the desire she can stir in others.
But Amara's spirit is far from broken. By day, she walks the streets with the Wolf Den's other women, finding comfort in the laughter and dreams they share. For the streets of Pompeii are alive with opportunity. Out here, even the lowest slave can secure a reversal in fortune. Amara has learnt that everything in this city has its price. But how much is her freedom going to cost her?
PRAISE FOR THE WOLF DEN
Woman & Home - 'A compelling story of survival, friendship and courage. Amara and her fellow she-wolves are vividly drawn in a fascinating depiction of women at the time. Utterly spellbinding'
Red - 'A one-of-a-kind historical novel ... This is a mesmerising, richly detailed tale of sisterhood and courage that fans of Circe will love'
Woman's Weekly - 'This is a compelling story of survival, friendship and courage, with Amara and her fellow she-wolves vividly drawn'
The Times - 'Vivid, wise and unflinching, this is a triumph'-
The Observer - ''Harper's vibrant and thrilling story is steeped in historical detail while remaining contemporary in its concerns'
The Independent - A gripping historical story about a slave in Pompeii's infamous brothel'
'Rich in historical detail, beauty and brutality, The Wolf Den brings to vivid life the doomed city of Pompeii and the powerlessness of its women. I loved it' Caroline Lea, author of The Glass Woman
'Utterly gripping' Daisy Dunn, author of In the Shadow of Vesuvius
'Unflinching ... The best book I've read in ages' Sophie van Llewyn, author of Bottled Goods
'The best historical fiction holds a mirror up to the present and The Wolf Den is a triumph. Harper transports us thousands of years and thousands of miles and yet we see ourselves reflected there' Claire McGlasson, author of The Rapture
'A riveting tale of power, love, hate, privilege, female empowerment and female friendships found in the most unlikely situations' Buki Papillon, author of An Ordinary Wonder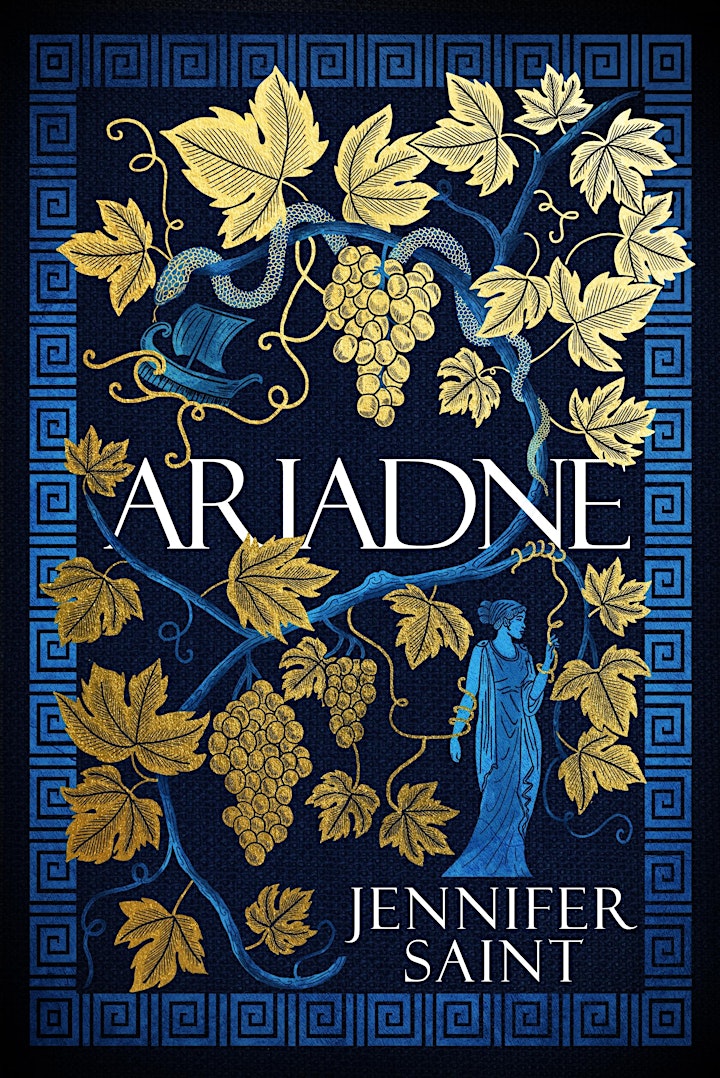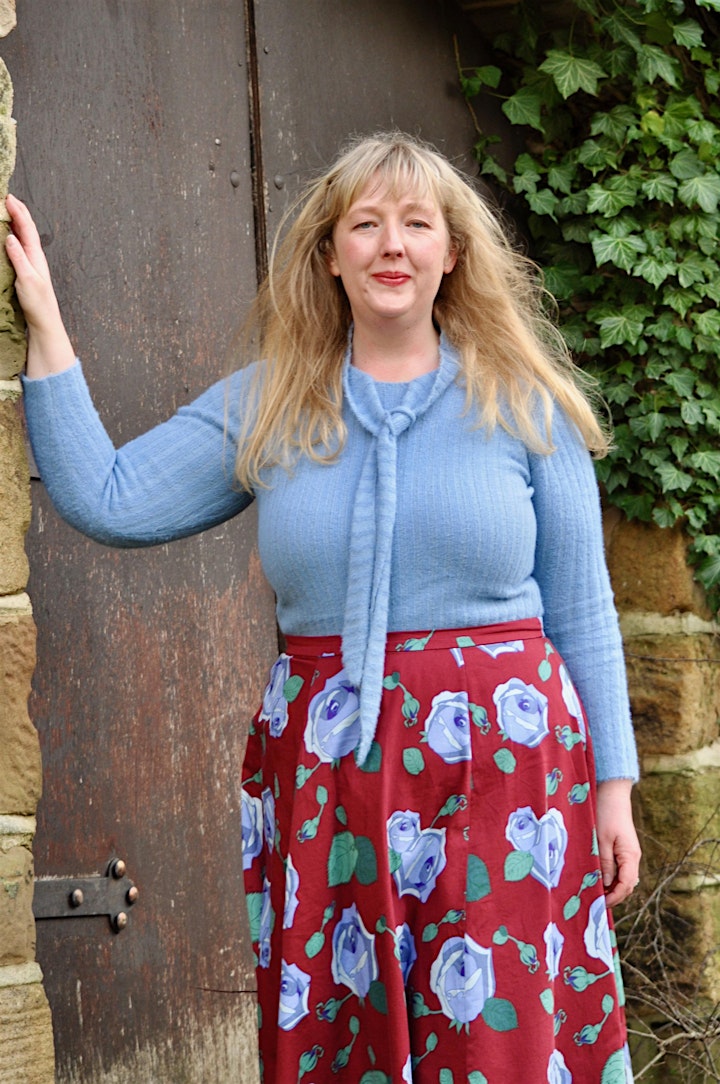 A mesmerising retelling of the ancient Greek myth of Theseus and the Minotaur.
As Princesses of Crete and daughters of the fearsome King Minos, Ariadne and her sister Phaedra grow up hearing the hoofbeats and bellows of the Minotaur echo from the Labyrinth beneath the palace. The Minotaur - Minos's greatest shame and Ariadne's brother - demands blood every year.
When Theseus, Prince of Athens, arrives in Crete as a sacrifice to the beast, Ariadne falls in love with him. But helping Theseus kill the monster means betraying her family and country, and Ariadne knows only too well that in a world ruled by mercurial gods - drawing their attention can cost you everything.
In a world where women are nothing more than the pawns of powerful men, will Ariadne's decision to betray Crete for Theseus ensure her happy ending? Or will she find herself sacrificed for her lover's ambition?
ARIADNE gives a voice to the forgotten women of one of the most famous Greek myths, and speaks to their strength in the face of angry, petulant Gods. Beautifully written and completely immersive, this is an exceptional debut novel.
PRAISE FOR ARIADNE:
'A lyrical, insightful re-telling' The Daily Mail
'In a world ruled by temperamental, petulant gods, Ariadne is a shining beacon of female strength and courage - making this a story that's impossible to forget.' Culturefly
'Energetic and compelling' The Times 'April best historical fiction'
'Wonderfully executed debut…Mesmerising' Waterstones best books for April
'An illuminating read' Woman & Home magazine
'Saint's immersive novel thrusts the reader straight into the heart of Greek mythology with this wonderful reimagining of the story of Ariadne' Sarah Hughes, inews Best Books for 2021 preview
'What happens after the monster is defeated and the princess leaves with the hero? Jennifer Saint's ARIADNE is a shimmering tapestry of two sisters bound by deceit and the shadows of family history. . .With a fresh voice and keen insight, Saint adds flesh and bone to an ancient myth, drawing the reader into an uneasy world of ever-afters.' - Yangsze Choo, New York Times bestselling author of THE NIGHT TIGER
An ancient story of love and sisterhood reimagined, Jennifer Saint's ARIADNE is a truly masterful debut - compulsive, absorbing and lyrical. Saint breathes new life into the forgotten women of Greek mythology with a novel that's both incredibly absorbing, and full of heart. - Kate Lowe, author of THE FURIES
In ARIADNE, Jennifer Saint places women centre stage. It is a beautiful exploration of the bond of sisterhood, the challenges of womanhood and the desire to forge one's own destiny in a world dominated by the will of heroes and gods. Utterly absorbing and brought to life in lyrical prose, ARIADNE is a joy from start to finish. - Elizabeth Lee, author of CUNNING WOMEN