Sales Have Ended
Ticket sales have ended
Thanks for RSVP'ing! We're looking forward to celebrating International Women's Day with you. Thanks, Hackney Labour
Sales Have Ended
Ticket sales have ended
Thanks for RSVP'ing! We're looking forward to celebrating International Women's Day with you. Thanks, Hackney Labour
Description

Women's Voices and Leadership
Join us as part of International Women's Day, for a day of talks, discussions and pledges for positive action that celebrate and advance women in all walks of life
Saturday 5th March, 2016
11.30am - 5.00pm
Doors open 10.30am - drinks and discussion after last panel session until 6pm
The Brew Eagle House, 163 City Road, London, EC1V 1NR
A day of inspirational talks from a carefully selected group of women who have succeeded in their field, are championing women's rights, highlighting important and damaging issues and generally being fantastic in their pursuit of advancing women's profile and progress in all parts of life.
With International Women's Day coming up on Tuesday 8th March, join us in a celebration of woman kind. The day aims to not only highlight important issues, but you'll come away with practical tips, advice and a new found purpose in how we can all help to overcome these challenges.
What's more, we hope that you will end the day feeling more energised to participate and work more on the projects and causes you care about.
10.30am - Doors Open - Coffee and snacks available to purchase whilst networking, discussing women's issues and meeting fellow fantastic women from Hackney and beyond.
11.30am – How can women more effectively impact on issues affecting on the environment
​Jess Gold, Member of the Board of Trustees, Friends of the Earth
Carine Guenand, Design Manager, Skanska and Head of Sustainability, The National Association of Women in Construction
12.15pm Sadiq Khan MP, Labour Candidate for the London Mayoral Elections will be visiting to talk about some of his policies and how these will help women in the capital.
LUNCH WILL FOLOW
1.30pm - Gender Budgeting: Challenging the effects national and local budget policy making has on women
Emeritus Professor Ruth Pearson, Leeds University and Management Committee Member, Women's Budget Group
Meg Hillier, MP for Hackney South and Shoreditch
2.30pm - Understanding the difficulties facing women around the world. What solutions can we in London put in place to help
Diane Abbott, Member of Parliament for Hackney North
Carron Mann, Policy Manager, Women for Women International
3.15pm – COFFEE BREAK
3.30pm - Progression in the workplace: developing the approach and confidence to succeed in your job or in launching a new business
Dawn Bonfield, Chief Executive, Women's Engineering Society
Susan Ma, Founder, Women Worldwide
Sarah Guise, Head of Equalities and Diversity, University College London

4.15pm - Being in the public life: women share their experience and explain how you too can influence our national and local bodies and charities
Lesley-Anne Alexander, Chief Executive, Royal National Institute for Blind People
Dinah Nichols, Chair of Trustees, Keep Britain Tidy

Councillor Sophie Linden, Deputy Mayor, London Borough of Hackney

5.00pm – Drinks, discussion and networking
6.00pm - Event closes
Thank you to the wonderful women who will be sharing their experiences, top tips, advice and insight!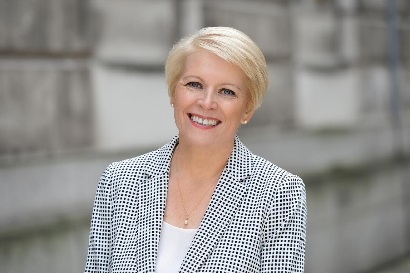 Lesley-Anne Alexander,
Chief Executive,
Royal National Institute for Blind People
Lesley-Anne is married, has one son and lives in Middlesex. She was appointed CEO at RNIB in January 2004.
Lesley-Anne has always worked in the Public and Voluntary sectors and before joining RNIB was Director of Operations for the Peabody Trust, one of the UK's largest housing associations and regeneration agencies. Before this she held various posts in local government with her final post being Director of Housing with the London Borough of Enfield.
Since joining RNIB Lesley-Anne has been instrumental in rationalising and modernising the sight loss sector with innovations such as creating the RNIB Group of charities and the development of the UK Vision Strategy.
Lesley-Anne currently Chairs the UK Vision Strategy Group and Red Door Ventures. She is a Non-Executive Director of both the Royal Brompton and Harefield NHS Foundation Trust and the Circle Housing Association. Until January 2015 Lesley-Anne was Chair of ACEVO (the Association of Chief Executives of Voluntary Organisations).
Lesley-Anne was awarded a CBE in The Queen's 2012 Birthday Honours list and was recognised by her peers in the Third Sector Awards as Britain's Most Admired Charity Chief Executive 2015.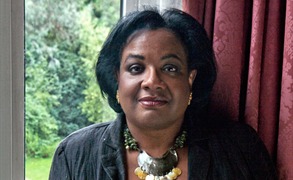 Diane Abbott,MP for Hackney North and Stoke Newington & Shadow Secretary of State for International Development
In 1987 Diane Abbott made history by becoming the first black woman ever elected to the British Parliament. She has since built a distinguished career as a parliamentarian, broadcaster and commentator.
Diane is founder of the London Schools and the Black Child initiative, which aims to raise educational achievement levels amongst Black children. She hosts an annual conference for educators, children and their parents and an annual academic awards ceremony.

In 2008 Diane was awarded the Spectator/Threadneedle Speech of the Year Award and a Human Rights Award from Liberty.

In May 2015, Diane was re-elected in Hackney North and Stoke Newington with an improved majority of over 24,000 votes.

Diane was appointed the Shadow Secretary of State for International Development in September 2015.
Twitter: @HackneyAbbott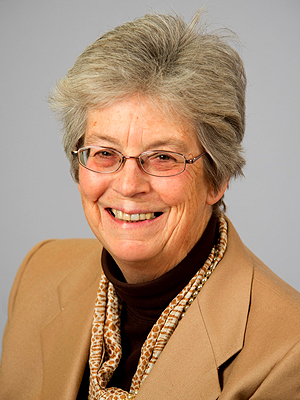 Dinah Nichols,
Chair,
Dinah has been Chair of Keep Britain Tidy since January 2013. During that time the charity has had to survive the withdrawal of £5m of Government funding by transforming itself into an independent self- financing enterprise.
She spent her full time career as a senior civil servant, holding 21 enormously varied posts in 5 different departments. She began as a fast stream trainee in the Ministry of Transport and ended as Director-General Environment in Defra, with experience on the way as a Minister's Private Secretary and of leading policy on urban regeneration, water privatisation, housing, construction and property.

Dinah then took a mix of non-executive positions in the private, public and charitable sectors. She became a Director of Pennon Group (comprising South West Water and Viridor Waste), a Crown Estate Commissioner and a Director of an Aberdeen Investment Trust; and Chair of the National Forest Company-the smallest ever "quango" with a big ambition to regenerate through multipurpose forestry some 200 square miles of the Midlands which had been ravaged by coal mining. Her charitable activities included being a founder member of the Travel Foundation, a Trustee of Toynbee Housing Association and Chair of Groundwork North London. She is currently a Board member of the Land Trust and South West Lakes Trust.

In 1999 she was awarded a CB and she is an Honorary Fellow of Royal Holloway and Bedford College. In her spare time Dinah enjoys mountain walking (slowly), choral singing (badly) and theatre, music and travel- she has just returned from Antarctica!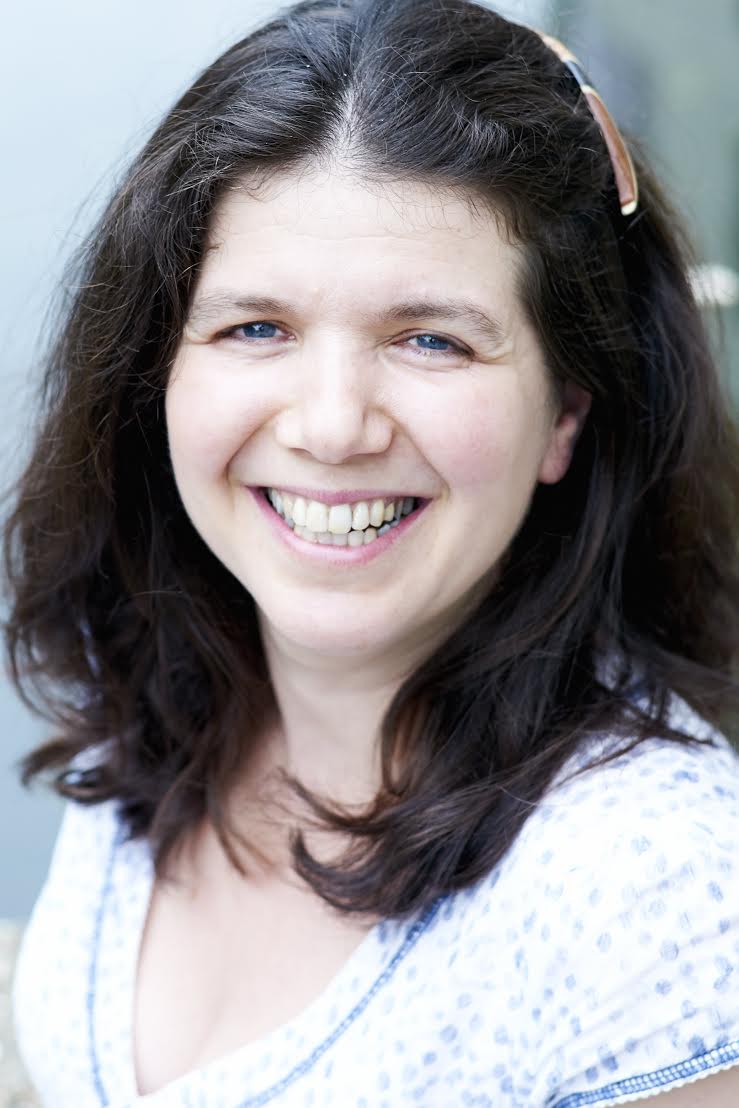 Jess Gold,
Member of the Board,
Jess was Chief Executive of 'School Councils UK' between 2003 and 2009, an organisation innovating in the field of pupil voice and participation in schools. She became involved with Friends of the Earth in 2006 and in 2009 was elected onto the national board.
As a result of her involvement in Friends of the Earth, between 2009 and 2013 she created Project Earth Rock, a multi media education resource for primary schools to teach about climate change and sustainability. She also tours her Project Earth Rock Live shows around London schools spreading the sustainability message.
Twitter: @JessGold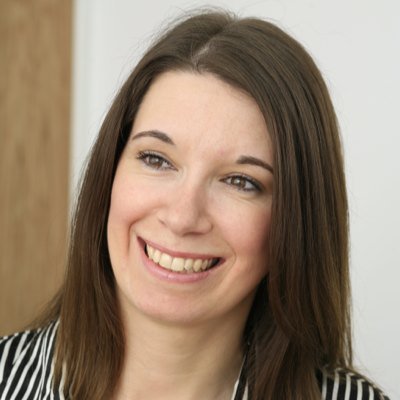 Carine Guenand,
Design Manager,
& Head of Sustainability,
The National Association of Women in Construction
Carine has been working in the construction industry for over 15 years. She is originally from France and started working in construction shortly after arriving to the UK. She has mainly worked for main contractors, on hospitals, schools, leisure and commercial offices. She currently works for Skanska.
Carine qualified as an Architectural Technologist with honours and progressed into a design management career. She recently decided to move into the sustainability field and has expertise in leading projects to achieve BREEAM and LEED building certifications. She is a LEED Green Associate, a qualified BREEAM Assessor and a member of the Chartered Institute of Building.
Carine is passionate about sustainable construction and is keen to introduce innovations and new technologies into buildings and the build process to promote sustainability. She has also an interest in healthy buildings and is keen to see future buildings providing the best environment for its occupiers.
Carine is the Head of Sustainability for the London and South East Chair for The National Association of Women in Construction (NAWIC).
She is part of NAWIC because she wants to promote the positives and many opportunities the construction industry has to offer and encourage women to join it and thrive within it.
Twitter: @CarineGuenand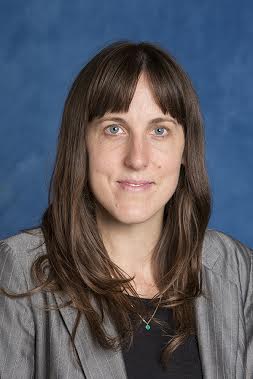 Sarah Guise,
Head of Equality and Diversity,
Sarah's work focusses on the inequalities in higher education for staff and students, in particular the lack of women in academic science, the issues facing parents and carers in the workplace and the absence of women from university leadership positions. She gives advice and support to departments devising local equality initiatives and facilitates training sessions, as well as advising senior management on best practice in the sector.
Prior to this she worked at the Equality Challenge Unit, a not-for-profit organisation which supports and advices the higher education sector on equality and diversity issues. Her main project was the Athena SWAN Charter for women in science - a hugely successful national award scheme for universities to address the 'leaky pipeline' of women in science, technology, engineering, medicine and mathematics (STEMM).
She has an interest in social justice at the international level and has worked for Christian Aid on their gender mainstreaming programme and volunteered for a human rights network in Mexico, focussing on interventions to prevent domestic violence.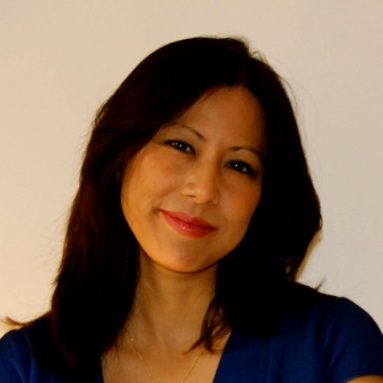 Susan Ma,
Founder and CEO,
Founder of Women Worldwide, a start up social enterprise about empowering women and fair trade. The company brings beautiful things that are hand-made by women around the world, to help them have more fulfilled lives.

Susan believes that investing in women and girls is the most powerful way to address global poverty.

Also founder of Women Worldwide Active, the non profit sister company creates social initiatives to empower women. Two projects are piloting in
2016, one providing a creative coaching service for the Women Worldwide artisans, and the second starting a local craft initiative.
Susan was a member of the Territorial Army's British Intelligence having served in Bosnia and
subsequently held a successful 14 year career in private investigations. Her purpose was to help give people and owners of businesses peace of mind.

By 2012 Susan started creating ideas about how to make a social contribution through enterprise that would help women everywhere, and launched Women Worldwide in 2014. Her personal mantra is to 'make the most of the space you occupy'.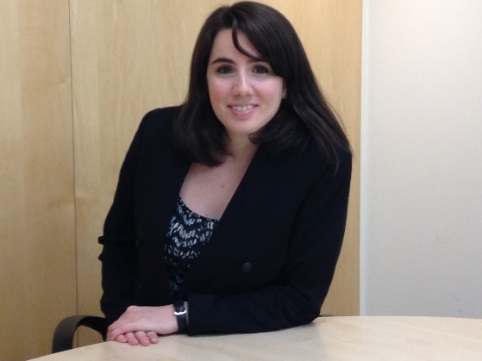 Carron Mann,
Policy Manager,
Carron leads on the organisation's policy and influencing work in the UK and also leads on several research projects. Prior to joining Women for Women International UK, Carron worked for Amnesty International UK where she led on policy development for UK issues and produced various policy materials.
This included a secondment to Amnesty Kenya where she worked on their human rights education programme and with people living in slums on women's rights and the right to adequate housing.
Carron has worked for other charities including EveryChild and Marie Curie Cancer Care.
She received a MA in Conflict, Development and Security from the University of Leeds and an undergraduate MA in International Relations from the University of St Andrews.
Twitter: @Carron_with_a_C

Emeritus Professor Ruth Pearson,
& Management Committee Member,
Ruth Pearson is Emeritus Professor of International
Development at the University of Leeds, development economist and founder scholar and activist in the field of Gender and Development She is a member of the Management Committee of the Women's Budget Group and a Trustee of Rosa, the UK Fund for Women and Children.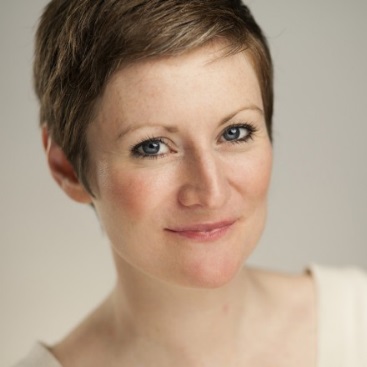 Ruth Rogers,
Founder,
Ruth founded the campaign in 2006. Ruth produces all of the Body Gossip theatre shows and short films, and is responsible for the day to day running of the campaign.
Ruth is also an actress and puppeteer whose most notable performances include operating Joey's Head in 'War Horse' in the West End; operating a Beach Byrd in CBeebies' 'ZingZillas' for the BBC; presenting CBeebies Radio also for the BBC.
Twitter: @BodyGossipRuth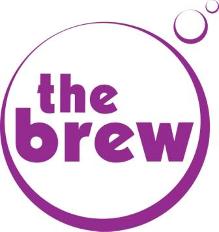 ABOUT THE VENUE
The Brew Eagle House is an affordable workspace for small businesses and entrepreneurs right in the heart of Shoreditch. It is the fifth instalment in The Brew network, and it is a beaut! Set within an old Art Deco former dance hall, The Brew Eagle House retains some of the building's orginal features with exposed brick walls and raw, distressed style that showcases the character of the space.
The Brew Eagle House also has an onsite cafe, the Coffice (cafe you can work in) which operates as a free membership workspace and small business hub with superfast broadband. For this event, the Coffice will be open 9am-6pm serving coffees, teas, snacks and lunch from 12pm-3pm.
The Brew has kindly sponsored this event by giving its venue for free in support of International Women's Day.