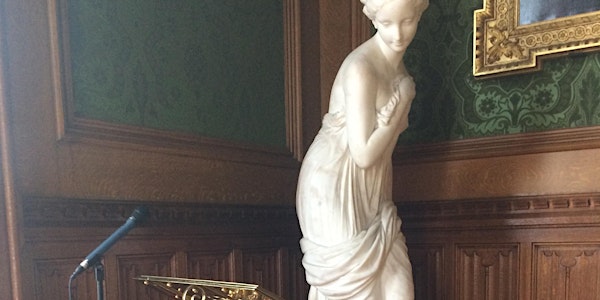 Women's Voices in Parliament: representation in the year of Vote100
Event Information
Location
Octagon, The Queen's Building
Queen Mary University of London
London
E1 4NS
United Kingdom
Description
One hundred years since the Representation of the People Act, which first granted women the right to vote in UK parliamentary elections, what kind of space do powerful institutions grant to women's voices? What progress has been made, and what still needs to be done?
Hosted by Queen Mary University of London, this mini-symposium brings together academics from across the fields of Drama, Politics, and Gender and Media Studies, alongside artists and performers: inviting them to tackle urgent and challenging questions of representation.
Join us in the historic space of the Octagon, formally the library of the People's Palace, for rousing soapbox talks and thought-provoking interventions. Make your own voice heard in the closing open-floor debate.
Contributors include Sarah Childs, Jen Harvie, Rainbow Murray, Lise Olson, Naomi Paxton, Nirmal Puwar and Nephertiti Schandorf.
Refreshments will be served.
Date and time
Location
Octagon, The Queen's Building
Queen Mary University of London
London
E1 4NS
United Kingdom