Description
Gutsy Girls are excited to be teaming up with WakeUpDocklands and Island Feather Sports wear to offer a Women-Only Wakeboarding Day this October.
Open to all level wakeboarders, from complete beginners to advanced, our Gutsy Girl Wakeboarding Club is the perfect opportunity to get on the water and meet new friends.
Beginners
If you've always wanted to give wakeboarding a go, this is your chance to learn in a non-intimidating, fun and welcoming environment! Our excellent female instructors will be running beginner sessions, to get you up and riding as soon as possible.
We've currently booked up the Blue Cable at WakeUpDocklands, which is an open water run. Perfect to perfecting air tricks!
What's Included for £35?
4 hours of Wakeboarding on 2.0 cable system
Expert coaching from female instructors
Wetsuit and board hire
There will be a lunch break at 12-1pm, feel free to bring down something to eat, or we'll head to a local cafe! WakeUpDocklands has a variety of drinks on offer too!
What to Expect
You'll be joining 11 other women for a day of wakeboarding in the city! The majority of the group will be beginners and coming alone, so you'll be in great company if you're a newbie.
We've got 2 fantastic female coaches, Claudia and Lea have years of experience coaching wakeboarding and have proven methods to get you up and riding as soon as possible!
Gutsy Girls is a community for women seeking adventures and fresh challenges, created to connect you with other kick ass women in London!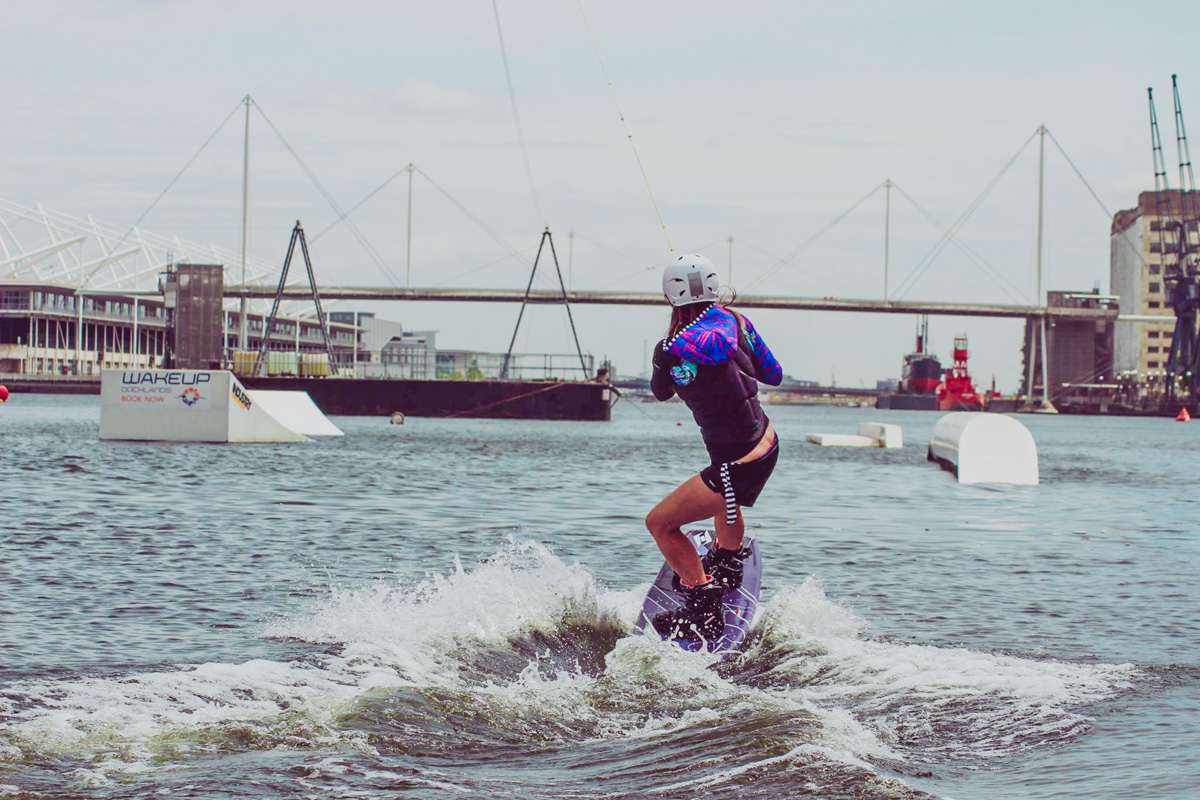 Fitness Levels
Wakeboarding is great for all fitness and strength levels! You don't need to have crazy good upper body strength to do it, relax and go with it.
Find out more about WakeUpDocklands: www.wakeupdocklands.com
Find out more about Gutsy Girls: www.gutsygirls.co.uk
Find out more about Island Feather: https://www.islandfeather.com/