We all need a social gathering to unwind, laugh with like-minded women and feel supported on our first walk and talk in London.
About this event
Hello to all you amazing women, I'm Sarah and I welcome you to my first Walk and Talk event... I don't know about you but I couldn't find any events for women as we ease from lockdown.
As we start to get outdoors, reflect on life and reconnect with life I thought it was time to make new friends, reconnect with like-minded women, share the ups and downs, empowering each other, and just have a good laugh.
COVID has been tough for everyone, whether you have been through a tough time or just need a social break from working or looking after the family, the Off The Couch community with me, Sarah, is here to comfort you and make you smile.
What's Off The Couch - Walk & Talk?
Off The Couch started as a series of well-being and MH webinars where I interviewed amazing women via Zoom over coffee, we had a laugh, the viewers got involved, and shared tips to unlocking your full potential in lockdown.
"We all know what it's like to get used to sitting in front of the TV, looking after the children, working 24/7, stuck-in-rut and we forget to look after ourselves. It's all about the gym, fitness, diets, work, and, we neglect to look after one of the most essential organs in our body, our minds. As a result, we feel exactly like the cat on the couch, tired, fed up, lost, and confused.
In these unprecedented times, it all comes to the surface through anxiety, depression and builds a strain on our relationships and personal lives. To the point, we feel alone, trapped, and on a downward spiral of mental health issues."
Now as lockdown eases, I decided to start some outdoor walk and talks to beat the anxiety, fear and unlock our full potential, whilst staying resilient, and getting them through these unprecedented times with my walk and talks in Central London.
So grab your trainers and join us.
Walk & Talk Weather Forecast
It's predicted to be a sunny 18 degress. I'd grab a cardigan/jacket if you are anything like me and get cold.
Don't forget to bring water, and a sandwich just in case you get peckish. There should be shops on the way for you to get a coffee or sandwich to takeaway.
Little About Me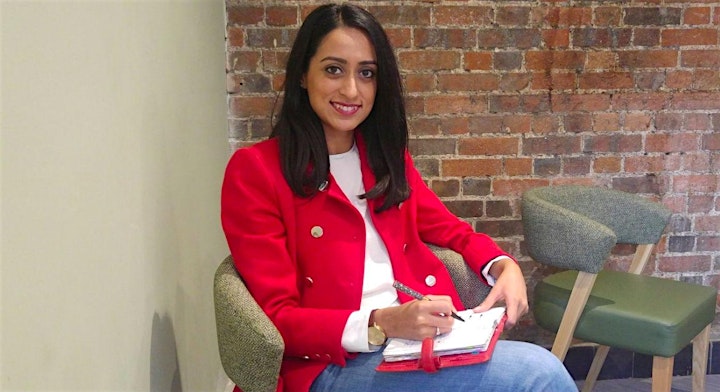 I'm a Multi-Award-Winning Qualified Business Mentor and hosted many meetups, conferences, and workshops for women eg start your business, and women empowerment events. Although I've noticed there isn't a support network for women around wellness so a more holistic approach. A community of women where you feel loved and welcomed outside of business, or parenthood etc.
After all, we all need balance in life, time for ourselves and C19 had made us realise we women need to be surrounded by lovely females to be happy, a healthy social life beyond family and career. So I thought why not start a walk and talk and meet some amazing women!! And I am sure many feel like me, they would like to make new friends too.
Join Me
Come join me, be a part of a community of amazing women who will make you smile, laugh and cry (with joy). Whether you are a mother, professional, or just looking to make new friends, join us after the festive period for our 1st walk and talk meetup in London.
You are in safe hands, women from all different backgrounds and ages are welcome as we go for a walk around Central London.
We will meet at a meeting point which will be disclosed after registering to ensure the safety of all attendees.
Please note: We ask all attendees to bring their masks along and wear if within a 1-meter distance of others and respect other attendees.