Wonderful Things about Bees - a talk by Professor Robert Pickard
The evolution of honeybees and the impact they have made on so many other species.
About this event
Honeybees are 40 million years old and had fully evolved societies by the Miocene, 26 million years ago. By comparison, human beings are still herding animals aspiring to become social. We don't regulate our population size in relation to the Earth's resources and we are still governed by individuals who are selfish, greedy and violent. The honeybee, itself, has still not completely escaped from the violence that often results from the competition between individuals for survival. So far, herds have been dominated by males and societies by females. This talk looks at the evolution of the honeybee supraorganism and its interaction with so many other species. It considers the contribution that honeybees make to the wellbeing of humankind and the changes that we will have to make if we want to create a sustainable future for ourselves.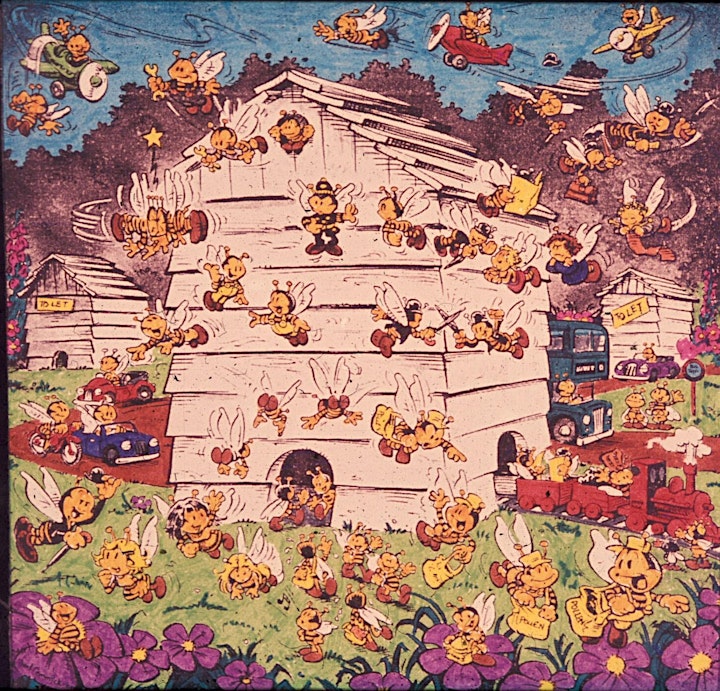 About the speaker
Professor Robert Pickard is an international authority on the biology of honeybees and provides scientific advice for the media, government departments and a wide range of institutions. He is Emeritus Professor of Neurobiology at the University of Cardiff; Visiting Professor at the Royal Agricultural University; and a Fellow of the Royal Society of Biology, the Royal Society of Medicine and the Learned Society of Wales. Much of his work has been involved with protecting consumers, the food chain and the wider environment. He is Chairman of the International Bee Research Association and President of the Cardiff Beekeepers Association and the UK Central Association of Beekeepers. Formerly, he was Editor of the Journal of Apicultural Research. He has studied bees since 1956 and his students are spread through 50 different countries worldwide. In the past, Robert has kept up to 200 hives but with such wide scale commitments has now downscaled to 4. His favourite hobby is gardening.
NOTES:
Under 18s - CBKA is for everyone, but anyone under the age of 18 should be accompanied on camera by an adult.