The role of timber in the journey to zero carbon
About this event
The methods and materials used for construction since the industrial revolution now dominate the sector. This is a huge strain on the environment and is one of the leading causes of our current climate crisis.
However, renewable natural resources needed to create engineered products which can compete with concrete, masonry and steel are right here in Scotland's forests. These homegrown materials are robust, locally manufactured and respond to vital economic and environmental needs.
This day celebrates the role of timber in construction and how it is growing in use as the zero-carbon construction material of the future. Learn from those who have been developing its use and explore zero carbon solutions being developed for our communities and built world.
This conference is sponsored by Wood for Good www.woodforgood.com
Agenda
09:00 Coffee & networking
10:00 Welcome by Stephen Good, CEO, Construction Scotland Innovation Centre
10:05 A future made from wood
Andrew Waugh, Founder of Waugh Thistleton Architects shares his experience of over 20 years constructing from timber and his vision for a future made from wood.
10:30 Growing our zero carbon communities with timber
UK Department for Education presents GenZero - the next generation of net zero UK school designs
Nick Bolton, Director of Developments, presents SNRG - Scotland's first homegrown mass timber home
11:45 Coffee break
12:00 Mainstreaming timber in construction Stewart Dalgarno, Director of Product Development, Stewart Milne Timber Systems
12:30 Lunch & networking
1:30 From forest floor to built environment
Scott Francisco, Cities4Forests
Andy Leitch, Deputy Chief Executive, Confor
2:30 Transforming Timber – engineering the future of construction
Matt Stevenson, Founder of Ecosystems Technologies, and Robert Hairstans, NMITE, present the bigger story behind the Transforming Timber project which has created the zero-carbon smart home of the future for COP26.
3:30-4 Timber tours
Please note:
Spaces are limited to allow for the protection and comfort of all guests, so you must book a place.
All visitors will be expected to check in.
Face masks are still mandatory in Scotland when moving about in internal spaces therefore should be worn at all times except when seated.
Read our COVID-19 procedures.
The event will be held in our factory space therefore warm clothing is recommended.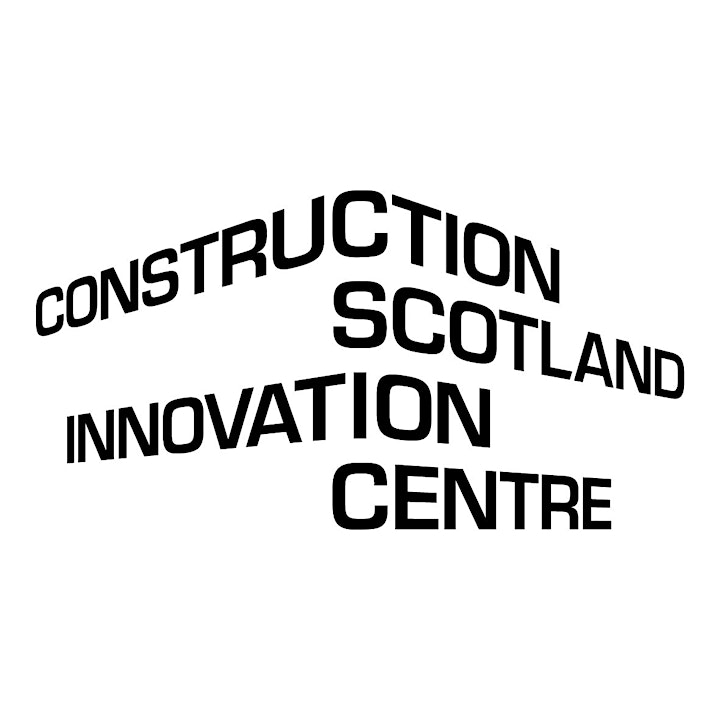 Organiser of Wood for Good
The Construction Scotland Innovation Centre is one of seven industry led and demand driven Innovation Centres supported by Scottish Funding Council, Scottish Enterprise, Highlands & Islands Enterprise and every university in Scotland. We can provide your business with a 'one-stop shop' for accessing a team of experts and public support.