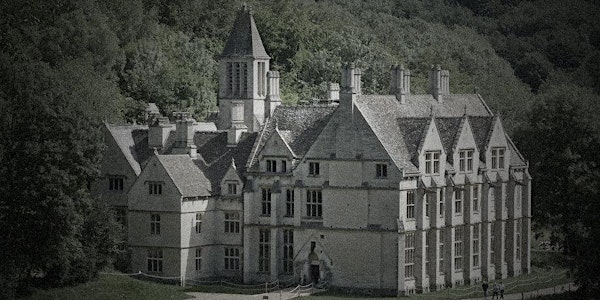 Woodchester Mansion Ghost Hunt, Gloucestershire - Saturday 30th July 2022
Location
Woodchester Mansion
Nympsfield
Stonehouse
GL10 3TS
United Kingdom
Refund policy
Contact the organiser to request a refund.
Eventbrite's fee is nonrefundable.
Ghost hunt at the haunted Woodchester Mansion in Gloucestershire with Haunted Houses Events - Saturday 30th July 2022
About this event
Your ghost hunt at Woodchester Mansion will see you exploring all areas of the building made available to us, where you will be able to experience glass divination, table tipping and a group human pendulum experiment. Plus, for those comfortable enough, Ouija boards will also be on hand for you to use, all to aid your communication with the dead. Also, you will have a whole host of the most up-to-date ghost hunting gadgets to use whilst you carry out your ghost hunt. Take part in spirit call-outs and wait to see what happens in the silence that follows. Haunted Houses likes to work in small teams to give you the very best experience possible. For the very brave lone vigils (ghost hunting in a room all alone) are very popular and opportunities to do so will be given.
Woodchester Mansion is a fascinating and awe inspiring location but extremely terrifying at the same time. It is surrounded by woodland and there is no quick escape for those who wish to flee in terror.
The reported poltergeist activity at Woodchester Mansion is very unnerving and has left many intrepid investigators feeling apprehensive of the prospect of entering this very foreboding and active location. With a myriad of eerie corridors and dark Gothic doorways, this is a building that looks like a true Haunted House.
With so many documented reports of ghostly going-ons such as shadows, strange and eerie noises, poltergeist activity and a feeling of being watched in many rooms, Haunted Houses just has to bring you, our fantastic guest investigators, to see for yourselves.
Woodchester Mansion is known the world over as one of the UK's most actively haunted properties and has received much media attention. Loud bangs have been heard, stones have been pelted from all directions, and many sinister energies are said to lurk in the darkness, including a towering dark mass which roams the corridors sending anyone who witnesses it fleeing in terror. Do you believe you have the ability to brave this locations haunting?