A woodland retreat to nourish the NHS front-line through nature connection www.eventbrite.co.uk/e/153336049251/?discount=specialoffer
About this event
There is growing evidence that contact with nature can offset high levels of stress, directed attention fatigue (where your brain's ability to ignore distractions and focus on a task becomes overloaded), information overload, and excessive screen time,Loveday said.
Pilot programmes, similar to the upcoming July course, have been evaluated by the Westminster Centre for Resilience and show statistically significant impacts and improvement in mood.Here's what doctors have said about their experience of woodland resilience immersions:
"I'm taking away recharge, vulnerability, warmth and connection and sharing. I've found my inspiration again, I hope to come back again."
"This was the best mental spa I've ever been to."
"The idea of creating an upward spiral in the team I work with by showing them appreciation is really exciting and doable."

• Solo time in a beautiful woodland
• 'Forest bathing' and mindfulness techniques
• What nature's cycles teach us about our resilience as human ecosystems
• Time for movement, including brief practical conservation work
• Be part of a transitory community of colleagues sharing their experiences
• Apply the neurophysiological recovery response
• Fire circles to hear personal and professional stories from our turbulent times
• Have time for resting and for sharing good food
WOODLAND RESILIENCE IMMERSION RETREAT FOR DOCTORS
Nature-based ways to resource yourself and your practice
Tuesday 20th July at 5pm until Thursday 22nd July at 5pm
Single accommodation. Limited to 14 participants
Vegetarian food locally sourced where possible.
Full cost £290 but our bursaries allow some discounts to £220
Please decide what you can afford, £290 or £220
Discount code
The impact of prolonged overload, COVID working and the stress of facing ever-rising demands with shrinking resources, is calling us to respond creatively. This Woodland Resilience Immersion will offer you some insights and skills, and different ways for raising resilience and nourishing wellbeing.
In 2018, Westminster Centre for Resilience recognised that health professionals need something more than the typical half-day resilience session in an urban training room. Hazel Hill Trust and Westminster Centre for Resilience jointly developed a woodland retreat programme. We have many years' experience of delivering nature-based resilience programmes for front-line services. This two-night, 48-hour residential Woodland Immersion will provide a unique combination of our teams' expertise.
Hazel Hill is a magical 70-acre conservation woodland and retreat centre, 7 miles from Salisbury. It has simple, beautifully crafted off-grid wooden buildings with lovely indoor and outdoor group spaces, basic accommodation in bedrooms and sleeping lofts (or camping), good hot showers and compost loos. Please note there are deer ticks at the wood which can carry Lyme disease: we will brief you on precautions in the joining instructions. See more about the wood at www.hazelhill.org.uk.
Covid precautions: although all Covid restrictions will hopefully be lifted by July,we are planning a number of precautionary measures for this group: single bedrooms for everyone; sessions run outdoors where possible, and plenty of ventilation when indoors; scope to maintain 1 metre distancing if desired.
Facilitators
David Peters worked for many years as a GP, and since 2000 in a range of professional and research roles in the NHS. He co-founded and directed the Westminster Centre for Resilience (WCR), where he is now Emeritus Professor. https://www.londonfirst.co.uk/news-publications/blog/what-a-university-can-do-resilience-and-leadership-in-challenging-times. He is editor in chief of the Journal of Holistic Healthcare https://bhma.org/item/journal/
https://bhma.org/product/transformative-innovation/
Marcos Frangos is widely experienced in group facilitation, coaching, counselling and constellations work. He was General Manager of Hazel Hill Wood for 5 years, and has co- led many groups there with David. http://www.wellspringchange.com
For information please email David Peters infoprofpeters@gmail.com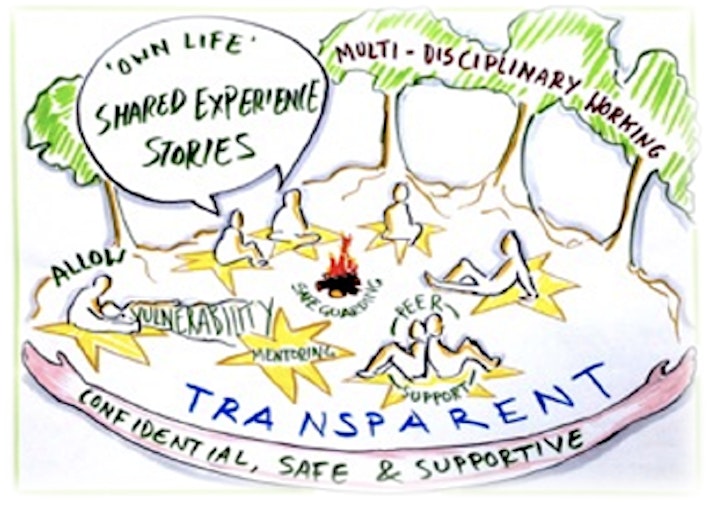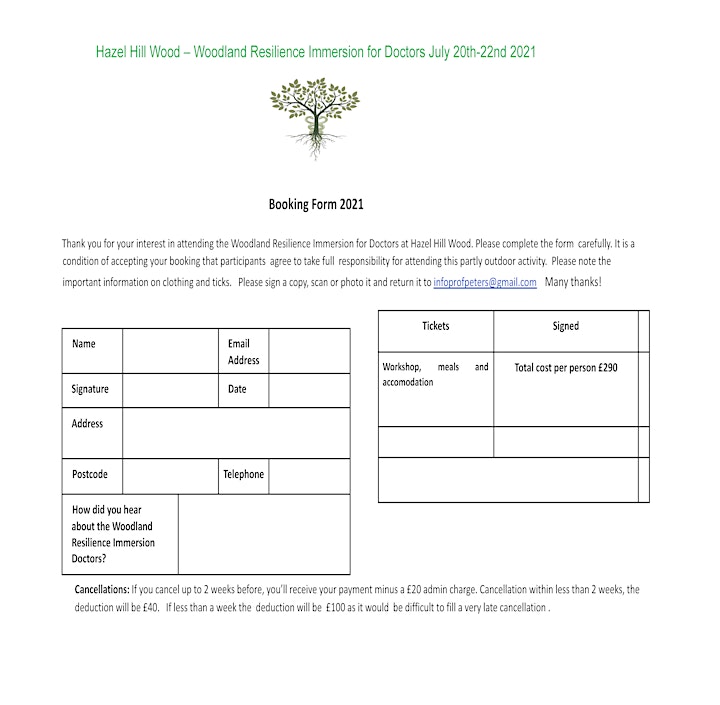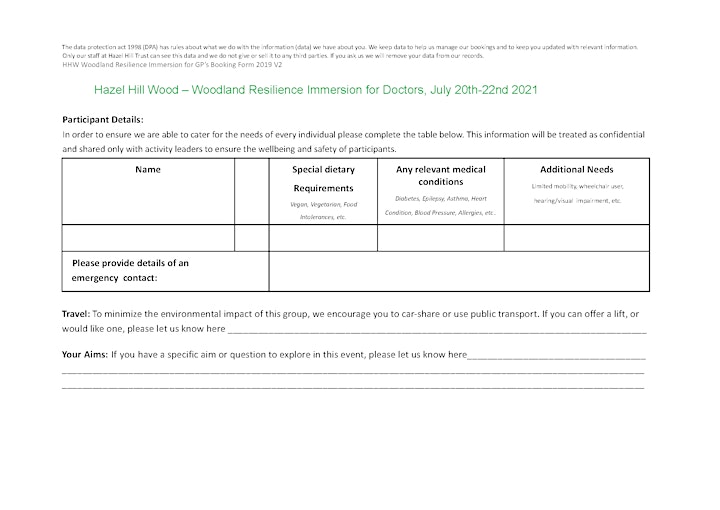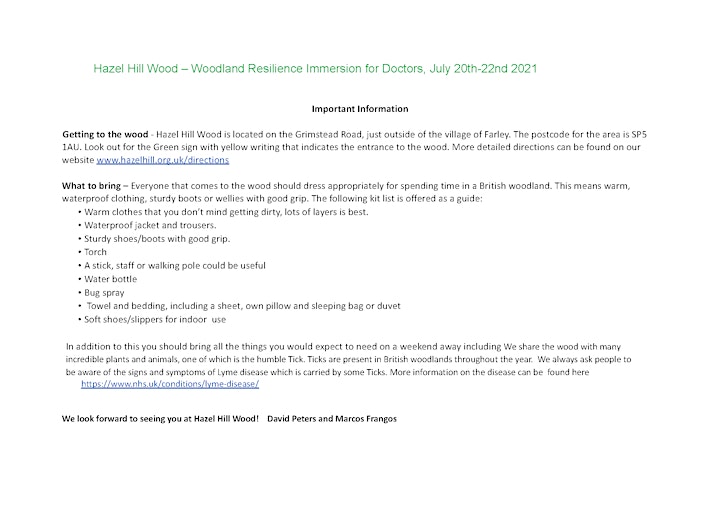 Organiser of Woodland immersion retreat for NHS frontline [space for 8 in single rooms]
I am Professor Emeritus in the Faculty of Science and Technology at the University of Westminster where, where until 2018 I directed the Centre for Resilience.  The Centre is researching ways of measuring resilience, and for improving it through lifestyle change, biofeedback, mindfulness, positive emotion and selfcare.   http://www.centreforresilience.co.uk   I became interested in nature-based resiience work after meeting Joanna Macy and her ground-breaking Work That Reconnects at our Eden Project Ecopsychology conference  in 2009 where she wove together the climate emergency, social justice and 'spiritual' activism.   I now run regular resilience workshops for doctors nationally.   Much of my  training work involves NHS staff, mostly in hospitals and post-grad centres but also in these short woodland retreats.