Nature Connection for Recovery, Discovery and Calm
About this Event
It has been one of the most challenging times for our generation and many of us are struggling with increased anxiety, depression or social isolation. We are all stepping into the unknown and this can be a frightening time. Here at Nature Connects, we know that the future needs to be one which reconnects us to nature so that we can step into a future of sustainability, health and happiness. Run by expert facilitators Sarah and Alice whose background knowledge include eco-psychology, nature based practices, forest school, plant uses and bushcraft. We will guide you back to a life of flow and help you find a sense of belonging by connecting with the natural world which alleviates symptoms of depression, anxiety and stress.
Our Spring Woodland Wellness programme will run for 6 weeks (2.5 hours per week) and consist of the following activities:
Grounding and Sit Spots
Meditation has become the 'buzz' word of the 21st century. During our sessions we will introduce you to 'sit spots' where you will be able to take time to connect to your sensory world and the world around you. This simple yet powerful activity will help release stress and anxiety and give you a greater connection to the natural world which leads to inner discoveries and cultivation of wholeness.
Bush-craft and Learning
During the 6 weeks there will be many opportunities to learn about our wild flora and fauna, build fires and taste wild food. Knowledge is empowering and helps us feel 'at home' in a natural environment and learning new skills is fantastic for boosting self esteem letting our creativity flow and immerse yourself in seasonal patterns of our natural world.
Group Activities and Pair Work
The group element of our sessions is key and the 6 week session is run with one core group or 'bubble'. We often gather round a fire circle which is a safe, non-judgmental space for sharing and reflecting. Our group activities help break down social barriers through fun and connect people in a warm and friendly way. It also helps us break a little bit of the 'seriousness' of adult life and help build a strong bond between the participants.
This session is able to run through the lockdown as we are a provider of support for health and wellbeing. We have ensured an absolute safe space by limiting numbers, spacial distancing between participants and are outdoors for each entire session. Our work supports those living in Cornwall. Our Covid statement has been inserted bellow after photos.
Nature based therapies, held by experienced and knowledgeable facilitators, are shown through academic and scientific research, to have many benefits. These include:
• An increased sense of emotional well-being
• improved physical health- reduced blood pressure, heart rate, muscle tension, promotes better sleep, and decreases production of stress hormones
• a deeper sense of connection to self, others and nature
• a decrease in the use of anti-depressants
• lower demand for mainstream health services through increased ability to self-manage emotional/physical health
• increased confidence and self esteem
• a different more positive outlook on life and the future
• increased social connections through groups and activities
Nature Connects methods are rooted in scientifically proven interventions for health and wellbeing.
We are guided by the 8 Shields and Natural Self model and we apply the 5 pathways to Nature Connection, developed by the University of Derby.
Our programmes are designed to promote sustainable life-long improvements in emotional, physical and spiritual health. Nature Connects is able to offer funding and bursaries for those who cannot afford full programme amount, please contact to apply.
We aim to run in most weathers when it is safe to do so, however, in the event of cancellation, a new date will be arranged with the group participants.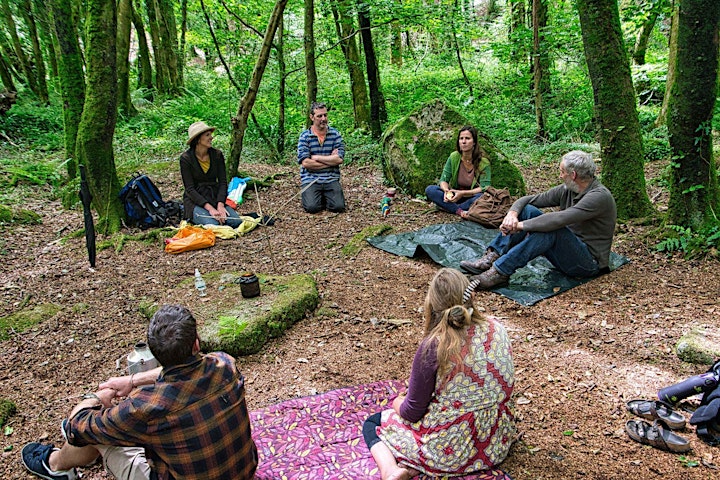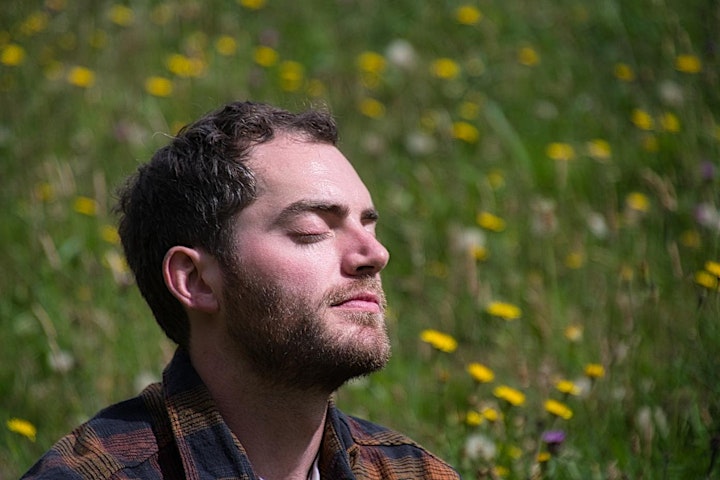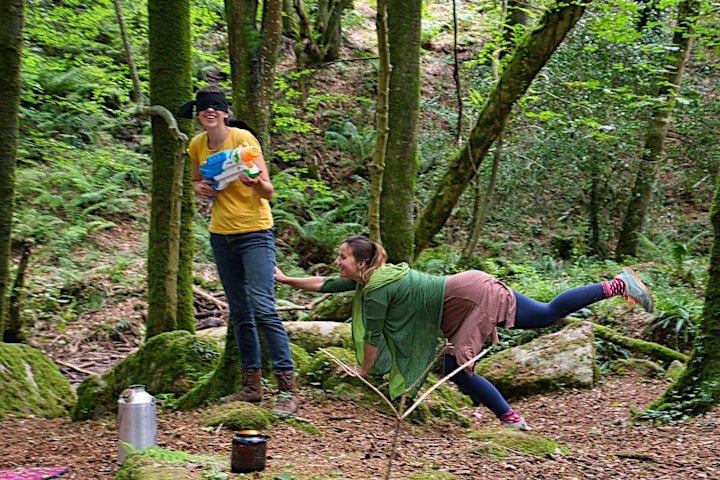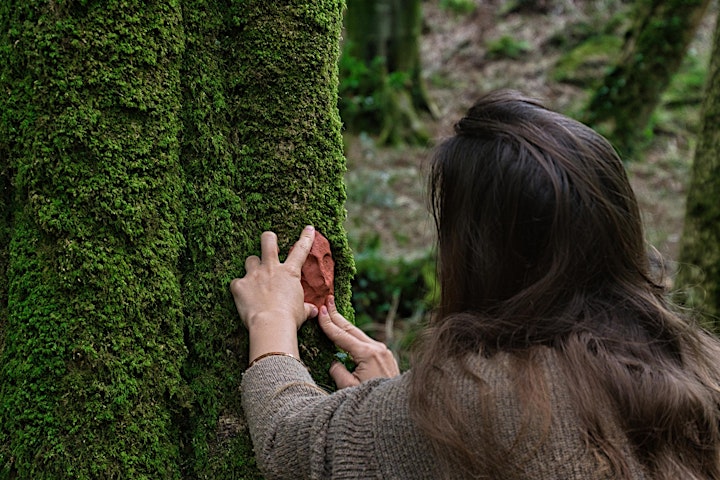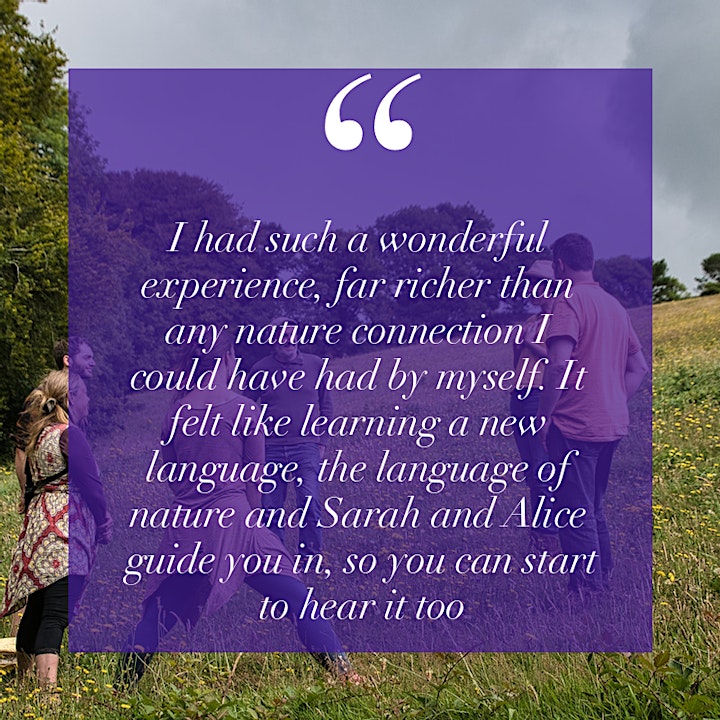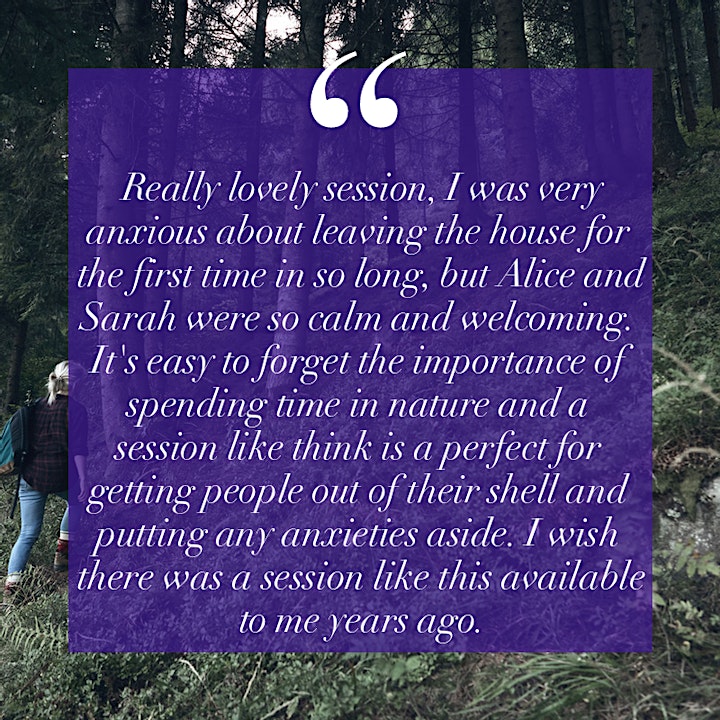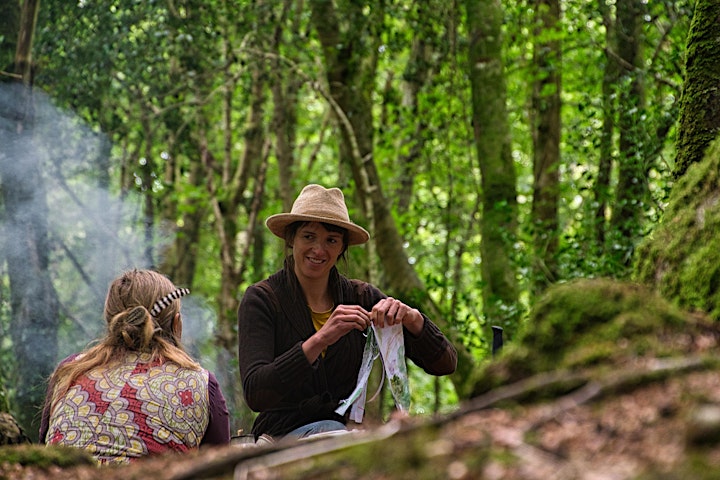 Covid Statement Jan 2021
As with many businesses, when the latest lockdown announcements were made, we questioned whether we could/should offer sessions during this time.
We read the guidance that is relevant to our business (a nature based support/health service) and made a decision that we COULD and we SHOULD operate safely and continue through lockdown.
We thought it might be helpful to outline what we're doing to keep everyone safe and why we feel it is not only appropriate to continue it is ESSENTIAL
What the law says (updated Jan 14th 2021)
'Support groups that have to be delivered in person can continue with up to 15 participants where formally organised to provide mutual aid, therapy or any other form of support - but they must take place at a premises other than a private home.'
https://www.gov.uk/guidance/national-lockdown-stay-at-home#support-and-childcare-bubbles
It is important to meet people you do not live with outdoors where possible. It has been proven that providing you keep a distance of 1-2m, outdoor transmission of Coronavirus is very low risk. (Helpful graph at bottom of article).
It is critical that everybody observes the following key behaviours:
HANDS - Wash your hands regularly and for 20 seconds
FACE - Wear a face covering in indoor settings where social distancing may be difficult, and where you will come into contact with people you do not normally meet.
SPACE - Stay 2 metres apart from people you do not live with where possible, or 1 metre with extra precautions in place (such as wearing face coverings or increasing ventilation indoors).
What Nature Connects are doing....
• We felt that 15 people was too large a group to operate safely. Our maximum group size currently is 6 people. This will only change when it feels safe to do so. Booking is essential so we can manage the number of participants.
• We have completed risk assessments for all of our activities and carry out dynamic risk assessments throughout a session making changes if needed
• We ask everyone to answer covid symptom checker questions the morning of the session and to not attend if there is an identified risk
• We meet in private woodland
• We spend the whole time outdoors
• We maintain social distancing at a minimum of 2m at all times.
• We try not to share any tools, materials, etc
• Where this is not possible we provide hand washing facilities and hand sanitiser at all times
Why it's essential
Nature Connects was set up primarily as a way to empower people to connect to nature for their health and wellbeing. There are many medically recognised benefits to facilitated time in nature, these include:
Lowering stress levels
Increased immunity
Improving sleep health
Reduced social isolation
Reduced anxiety
Increased confidence
Improved self management of health needs
We are part of the Nature and Health Practitioners network and see ourselves as a frontline health service.
We hope this clarifies and provides reassurance. Please get in touch if you have any questions.