Worcestershire Low Carbon Innovation Meeting - Innovation Journey and PR
Description
Join us for a great morning with Worcestershire Clean Tech Innovators and hear insights into the low carbon innovation journey and learn about harnessing PR to market your product with complimentary networking lunch at the end.
Businesses, Start-ups or those thinking about Low Carbon Innovation are welcome to join!
The event agenda will be as follows:
10.15 Refreshments and networking
10.30 Unleashing the Power of PR to promote your business - How to make PR and character marketing work best in the digital age. Speaker: Chris Green - Chris Green Media
11.10 The Importance of Balance in the Innovation Journey - Carbon Trust has been supporting clean tech development for 15 years through investment, incubator support and technology accelerators. Speaker: Paul Huggins - The Carbon Trust
11.50 Q&A
12.00 Finish and networking over complimentary lunch
More information on the speakers:
Chris Green, Managing Partner - Chris Green Media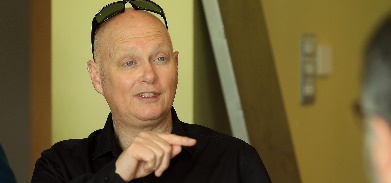 Chris Green is an award-winning Worcester based author, broadcaster and media consultant whose distunguished 20-year career in journalism includes editing the official Beijing Olympic Games website (English version) and co-producing the British Radio Academy's 2007 Speech Programme of the Year, The Reunion (Radio 4).
His roles have included reporter, presenter and producer for BBC Radio 4, Radio 5 Live and World Service. He has worked for Sky Sports and written in several national broadsheet newspapers and magazines including the Sunday Times, The Observer and Times Education Supplement.
He is the author of highly acclaimed sports books, including Every Boy's Dream - England's Football Future on the Line, which was nominated for the 2010 British Sports Book of the Year; The Sack Race: The Story of Football's Gaffers; Football Confidential: Scams, Scandals and Screw Ups and Matchday: What Makes Saturday Special? He also co-authored Cyrille Regis - My Story.
Chris has a BA (Hons) in Contemporary Cultural Studies (University of Wolverhampton) and a Postgraduate Diploma in Communications (Goldsmiths' College, University of London). Chris Green Media is a Worcester-based media and communications agency which provides Media training and communications consultancy; PR, external communications and marketing; Creative services and Publishing.
Paul Huggins, Associate Director - The Carbon Trust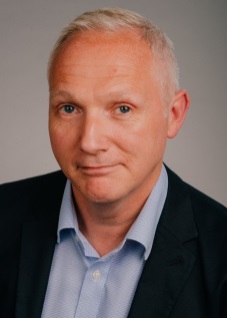 Paul Huggins has a deep understanding of how to maximise the impact of clean technology innovation to reduce carbon emissions, improve economic growth and delivery productivity. He works with clean technology start-ups, private clients and provides advice on clean technology innovation to the UK government and on industrial strategy to Local Enterprise Partnerships. For more than a decade he has led break-through market transformation programmes for BEIS (and it's predecessors) that have delivered £5 billion of private sector investment in clean technologies. He shares his experience with world governments' through the UN Envrionment Programme United for Efficiency, Kigali Cooling Efficiency Programme and other international assignments. He holds an MBA (Cranfield) and a Master's degree in Artificial Intelligence (Aberdeen).