| | |
| --- | --- |
| Word 2010/2013 - Managing and Handling Long Documents | |
Event Details
Microsoft Office Word 2013/2016 - Managing & Handling Long Documents.
This One Day course is designed for those who wish to aquire an understanding of how to manage and handle long documents in Microsoft Word.  Ideal for those individuals writing reports or preparing long documents this course will provide an overview of a wide range of features within Microsoft Word including.
Multi-Level - Bullets & Numbering
Creating Using and Modifying Styles
Headers & Footers
Creating a Table of Contents
Footnotes & Endnotes
Indexing
Bibliographies and Citations
Page Setup
Course delivery will be by one of our in house registered "Microsoft Certfied Trainers"  or "Microsoft Certified Application Specialist Instructors"
This course has been very popular with individuals and Business Professionals who are required to write or prepare documents such as Incident Reports, Business Policies and Procedures, Work Proposals and the like.  Please feel free to suggest any sessions you may be interested in attending.
For further information or questions call:
Alex Waterton
F-Keys Ltd - Microsoft Training & Examination Centre
T: 01634 512345
T: 01227 491227
M: 07836 510986
Where

Liquid Computing Offices
Maple Barn
Canterbury Road
CT4 8HF Molash
United Kingdom


Organizer
F-Keys Ltd - Microsoft Office Skills Productivity Specialists
Dedicated to working with clients to improve today's workforce and maximising productivity and efficiency in the workplace when using Microsoft Office 365, 2013, 2016 software applications.   Specialist and bespoke courses also created and delivered onsite at clients' premises subject to availability and venues being suitable and conducive to the learning process.
All Training delivered by Microsoft Certified Trainers, Subject Specialists in:
Microsoft Office 365 | Office 2016 | Office 2013

Microsoft Excel

Microsoft Word

Microsoft Outlook

Microsoft PowerPoint

Microsoft OneNote

Microsoft OneDrive

Microsoft Skype for Business

Microsoft Sway

Microsoft Yammer

Microsoft Planner

Microsoft Delve
 Any courses not listed please contact our office to discuss your requirements and our available services. Telephone +44 (0) 1634 512345
Office 365 Business Consultancy - Skills development and collaborative working

Pre and Post Office 365 Onsite Seminars for rollouts and upgrades, increasing and introducing staff to software changes, new features and functions and developing a positive attitude to change.

Onsite Seminars, Classroom based training, One-to-One staff development, Webinar based training and bespoke sessions to meet the needs of the business

Self Study - Microsoft Office Specialist - Certification Course Mentoring and Study Material supplies and Examinations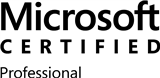 Web: www.f-keys.co.uk
T: +44 (0) 1634 512345 | Head Office
T: +44 (0) 1227 491227 | Canterbry
T: +44 (0) 1304 688227 | Dover
T: +44 (0) 1622 411227 | Maidstone
T: +44 (0) 1233 691233 | Ashford
T: +44 (0) 1702 911227 | Essex
F-Keys Ltd
Training Venues in: Canterbury, Ashford, and Basildon in Essex
Word 2010/2013 - Managing and Handling Long Documents