Word by Word Presents our last workshop of 2021 (more in 2022)! Join Otis Mensah for a workshop of poetry, philosophies & Hip Hop Culture.
About this event
We can't wait to welcome alternative hip-hop and spoken word artist Otis Mensah to wrap our 2021 workshop programme!
Otis Mensah's session will explore creative philosophy and influence, as he delves into his artistic journey and demonstrates how Hip-Hop poetry has acted as a vehicle to vulnerable expression.
The session will move between live poetry performances from Otis Mensah's book of poetry Safe Metamorphosis which full further accommodate open discussions around language; its intention and function when we write poetry.
We are particularly prioritising black, people of colour for these tickets (please be mindful of this when booking, we have more events to come in 2022:)
Especially encouraging folks outside of London as it's an online workshop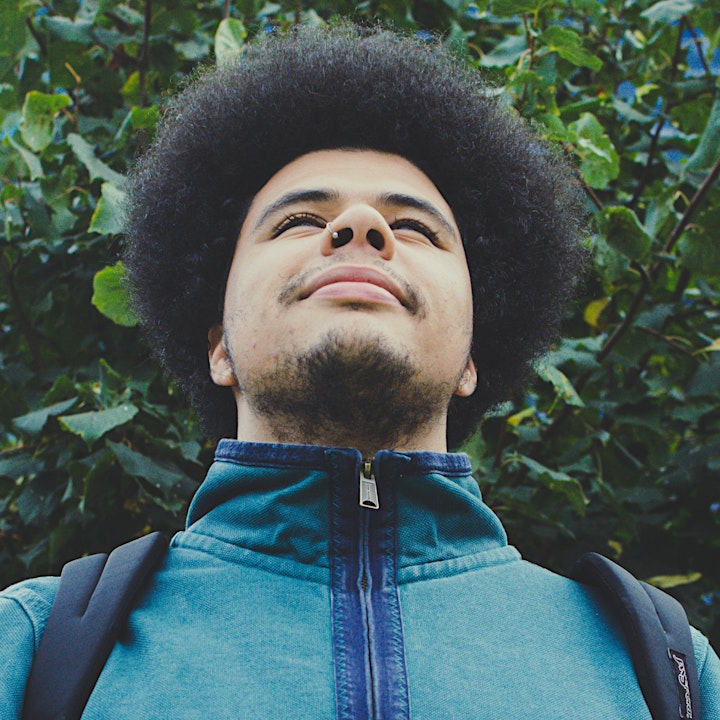 Otis Mensah is a writer and performing artist with an alternative take on Hip-Hop music and abstract poetry. Focusing on art as a means of documenting journeys of introspection, Otis' work aims to demonstrate the personal and political power of vulnerable expression.
Otis takes influence from the rhythmic and expressive freedom of Jazz and uses aesthetic language as an instrument to solo through themes of racial identity, masculinity and coming-of-age.
Building on earlier work and his former tenure as Sheffield's first Poet Laureate, Otis continues to release music independently with his lockdown project #OtisMensahExists, a series of new songs and animations exploring existential angst in the digital age. The first song from the project Breath Of Life was premiered on Worldwide FM and features Samuel T. Herring of Future Islands, followed by The Thinks making appearances on Bandcamp Weekly and BBC Radio 6 Music.
Throughout his career, Otis has performed at Glastonbury Music Festival, We Out Here Festival and Shambala Festival as well as opening for the likes of Benjamin Zephaniah, Arrested Development, The Sugarhill Gang, Wu-Tang Clan affiliate Killah Priest, Mahalia, Lowkey, Open Mike Eagle, Chali 2na and toured with the likes of KOTA the Friend and experimental Jazz-Rap legends Blu & Exile.
End of project Zine
All workshop participants will also be invited to submit any work they have written, whether during the workshop or in their own time, for our Zine: Issue 2.
The Zine will be a celebration and showcase of our workshop participants work, and will launch mid-summer at the end of the project with an event at The Bush Theatre!
-------------------------------------------------------------------------------
This workshop is open to anyone who would like to have a go (you must be aged 18 or over). No prior experience necessary.
**Black, people of colour to the fore.**
We are especially welcoming people based outside of London to join this online workshop.
https://www.wordbywordcollective.co.uk
To keep up with everythingn we're up to, SIGN UP TO OUR NEWSLETTER HERE.
Event details
Tickets are pay as you feel (suggested £5 donation)
If you're able, please bring a pen and notebook.
This workshop will include a break.
This workshop will take place on Zoom. Full details, including the Zoom link to join the workshop, will be sent nearer the time. Any queries, please contact wordbywordcollective [at] gmail [dot] com
Privacy Notice
Following the workshop you will be sent a feedback form and equality survey, which we would be grateful if you could complete as it helps us understand our reach and to make sure that our workshops are as welcoming as possible and. Please click the following link to view our privacy policy:
https://docs.google.com/document/d/1swctdbGF8D4yBoJw5UFE7ECQKlxgiszZQTpd4vh6mjw/edit?usp=sharing