Location
Delina Kitchen
Shepherd's Bush Market
Arch 176
London
W12 8DF
United Kingdom
We are so excited to welcome Inua Ellams as our March workshop as he offers ways to demystify and open up the space of poetry
About this event
+ This workshop is for black and people of colour only. No prior experience necessary (aged 18 or over).
Workshop description:
From Inua: A lot of needless mysticism surrounds the work of poets and the work of poetry. Central to my work as a writer and facilitator is an attempt, always, to simplify, clarify and show the building books beyond poetic ideologies and approaches to writing.
This workshop is for those starting to write as well as those well established in writing poetry. It is always important to go back to basics - and in these two hours, we will read and discuss poems that lay bare the mysticism, that we might make better thinkers and in that, writers.
+ Let us know your accessibility needs. Our email is wordbywordcollective@gmail.com, and we will do all we can to provide what you need!
Please arrive at Delina Kitchen at 14:15.
The workshop will run from 14:30 - 16:30.
At the end of the workshop we will ask those who can, to stay on for another 5 minutes to fill in our feedback forms - these are really important for the continuation of our funding.
What to bring to the workshop:
+ If you're able, please bring a pen and notebook.
Catering:
AMAZING FOOD ON OFFER! - This workshop will take place at Delina Kitchen, a lovely Ethiopian restaurant/event space. A few sharing platters of food* will be offered at the workshop.
*If you have any food allergies that you would like us to be aware of, please let us know ASAP via wordbywordcollective [at] gmail [dot] com
After workshop: End of project Zine
By joining this workshop you are also invited to share any work you have written, whether during the workshop or in your own time to us for our Zine: Issue 2.
The Zine will be a celebration and showcase of you and your works, and will launch mid-summer at the end of the project with an event at The Bush Theatre!
Submissions are open now. Please email them to wordbywordcollective.com or contact us for more details. If you would not like to be contacted further about the zine following workshop, you can opt-out by contacting us at the above address.
++++++
@wbywcollective
https://www.wordbywordcollective.co.uk
To keep up with everything we're up to, SIGN UP TO OUR NEWSLETTER HERE.
Covid Health & Safety Measures
Please follow government covid-19 guidelines. Hand sanitizer will be available. Further details will be sent out following registration.
In the event of Cancellation
Please note, should the workshop be unable to go ahead in person (e.g. due to a host or members of staff self-isolating), the workshop will be moved to Zoom and links will be sent out to all ticket holders to join.
Privacy Notice
Following the workshop you will be sent a feedback form and equality survey, which we would be grateful if you could complete as it helps us understand our reach and to make sure that our workshops are as welcoming as possible and. Please click the following link to view our privacy policy:
https://docs.google.com/document/d/1swctdbGF8D4yBoJw5UFE7ECQKlxgiszZQTpd4vh6mjw/edit?usp=sharing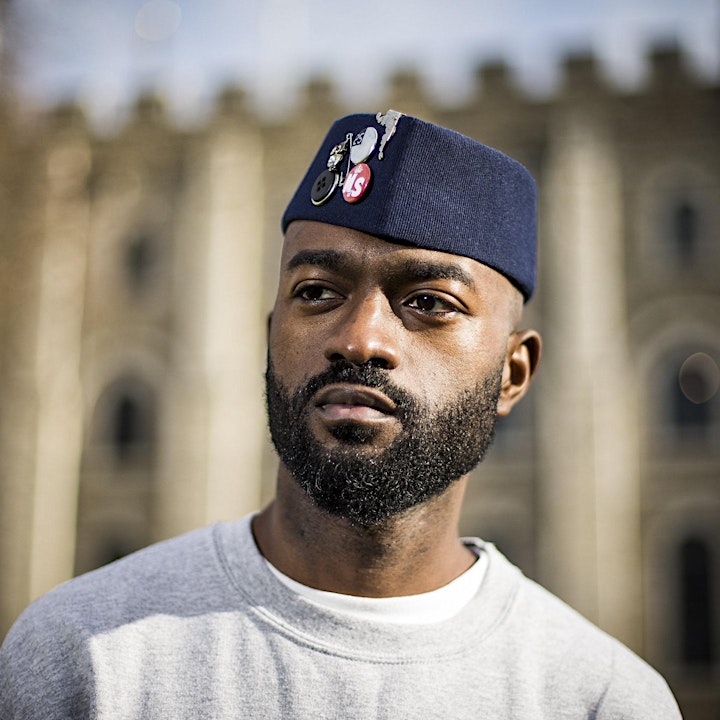 Photo by Henry Nicholls
Born in Nigeria, Inua Ellams is a poet, playwright & performer, graphic artist & designer and founder of: The Midnight Run (an arts-filled, night-time, urban walking experience.), The Rhythm and Poetry Party (The R.A.P Party) which celebrates poetry & hip hop, and Poetry + Film / Hack (P+F/H) which celebrates Poetry and Film.
Identity, Displacement & Destiny are reoccurring themes in his work, where he tries to mix the old with the new: traditional African oral storytelling with contemporary poetics, paint with pixel, texture with vector. His books are published by Flipped Eye, Akashic, Nine Arches, Penned In The Margins, Oberon & Methuen.