Location
Bush Theatre
7 Uxbridge Road
London
W12 8LJ
United Kingdom
Word by Word Presents August edition! It is our joy to welcome Ama Josephine Budge for a workshop exploring science fiction as activism.
About this event
In the third workshop of the Word by Word Presents series, join Ama Josephine Budge for a stimulating writing workshop that explores how to write, read and think about science fiction as activism.
With a focus on worldbuilding we will take sci-fi as a point of departure and consider the politics and potentials of centring protagonists, storylines and realities that remain both oppressed and marginalised by Western patriarchal societies.
You'll have the opportunity to play with writing microfictions and mapping out a speculative universe as well as discuss some pre-reading in small groups.
This workshop is writers, activists, and those who would like to write and/or change something they feel passionate about, but have never had the chance to start.
**No prior experience necessary (you must be aged 18 or over)– Black, people of colour and LGBTQ+ are particularly welcome to join**
All workshop participants will also be invited to submit any work they have written, whether during the workshop or in their own time, to our Zine: Issue 2, which will launch in July 2022 at the end of the project.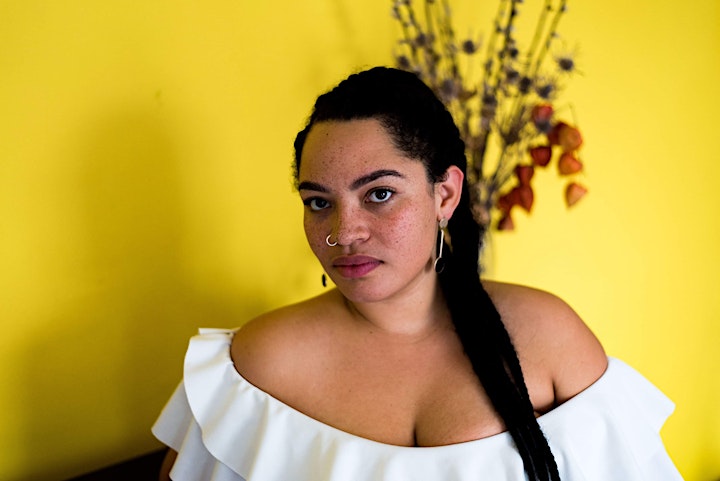 Ama Josephine Budge is a Speculative Writer, Artist, Curator and Pleasure Activist whose praxis navigates intimate explorations of race, art, ecology and feminism, working to activate movements that catalyse human rights, environmental evolutions and troublesomely queered identities.
Ama is the recipient of the 2020 Local, International and Planetary Fictions Fellowship with Curatorial Frame (Helsinki) and EVA International (Limerick), and will be researching the topic Pleasurable Ecologies – Formations of Care:Curation as Future-building. Ama is also a member of Queer Ecologies 2020, initiator of the Apocalypse Reading Room project, a recipient of 2020 Bernie Grant Micro commission funding and Lead Artist on the MycoLective project with Chisenhale Studios and Feral Practice.
Social Media: Tweet: @amjamb, Insta: @amajosephine
-----------------
Event details
Tickets are pay as you feel (suggested £5 donation)
If you're able, please bring a pen and notebook.
This workshop will include a break.
Full details to be sent nearer the time. Any queries, please contact wordbywordcollective [at] gmail [dot] com
All bathrooms at the Bush Theatre are gender neutral.
The Bush Theatre is wheelchair accessible. As this workshop is operating outside of The Bush's opening hours, access into the building is slightly different. Please contact wordbywordcollective@gmail.com for further details on access and the options for wheelchair users.
Covid Health & Safety Measures
When attending the workshop, please wear your mask unless exempt for health reasons. Hand sanitizer will be available. Further details will be sent out following registration.
Privacy Notice
Following the workshop you will be sent a feedback form and equality survey, which we would be grateful if you could complete as it helps us understand our reach and to make sure that our workshops are as welcoming as possible and. Please click the following link to view our privacy policy: https://docs.google.com/document/d/1swctdbGF8D4yBoJw5UFE7ECQKlxgiszZQTpd4vh6mjw/edit?usp=sharing
In the event of Cancellation
Please note, should the workshop be unable to go ahead in person (e.g. due to a host or members of staff self-isolating), the workshop will be moved to Zoom and links will be sent out to all ticket holders to join.