Location
Delina Kitchen
Shepherd's Bush Market
Arch 176
London
W12 8DF
United Kingdom
We're back with our October workshop! We are so excited to welcome Varaidzo, exploring history as tool to build and imagine new futures.
About this event
Fiction has the power to manipulate linear time.
In 1949, George Orwell predicted the hyper surveillance of our modern world. Star Trek predicted the ubiquitous nature of video calling.
In this workshop, we will tap into these writers clairvoyant abilities and use history to predict the future.
We will look at how to use historical patterns in political, social and scientific progression to build believable utopias and dystopias, whether that is settings in the near future or in the next millennia.
End of project Zine
All workshop participants will also be invited to submit any work they have written, whether during the workshop or in their own time, for our Zine: Issue 2.
The Zine will be a celebration and showcase of our workshop participants work, and will launch mid-summer at the end of the project with an event at The Bush Theatre!
-------------------------------------------------------------------------------
This workshop is open to anyone who would like to have a go (you must be aged 18 or over). No prior experience necessary.
**Black, people of colour, LGBTQ+ to the fore.**
@wbywcollective
https://www.wordbywordcollective.co.uk
To keep up with everythingn we're up to, SIGN UP TO OUR NEWSLETTER HERE.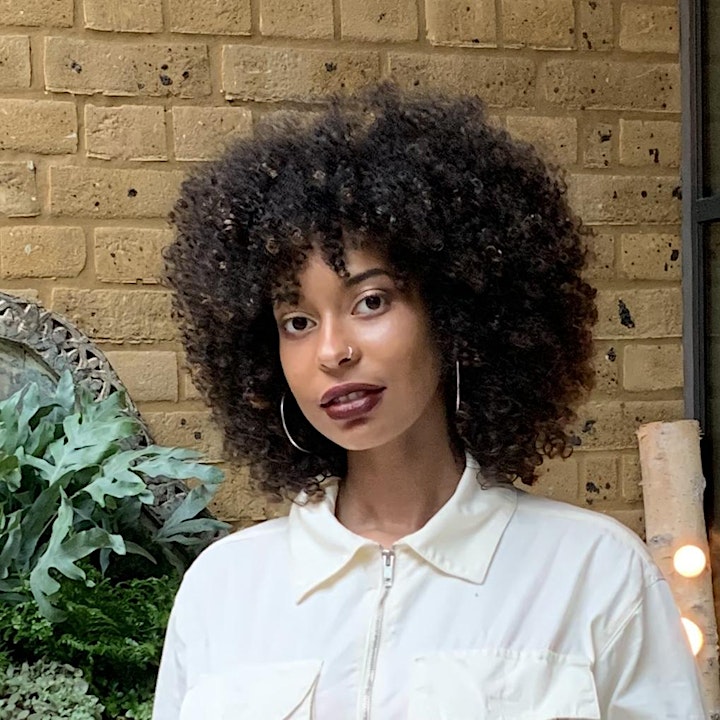 Varaidzo is a writer, editor and artist. She is a contributor to the bestselling anthology The Good Immigrant and romance anthology Who's Loving You. her short story story 'Bus Stop' was shortlisted for the Guardian 4th Estate BAME Prize 2018. She has worked as an editor for fiction and non-fiction for six years.
-----------------
Event details
Tickets are pay as you feel (suggested £5 donation)
If you're able, please bring a pen and notebook.
This workshop will include a 10-15 minute break.
AMAZING FOOD ON OFFER! - This workshop will take place at Delina Kitchen, a lovely Ethiopian restaurant/event space. A few sharing platters of food* will be offered at the workshop.
*If you have any food allergies that you would like us to be aware of, please let us know ASAP via wordbywordcollective@gmail.com
Full details to be sent nearer the time. Any queries, please contact wordbywordcollective [at] gmail [dot] com
Covid Health & Safety Measures
Please follow government covid-19 guidelines. Hand sanitizer will be available. Further details will be sent out following registration.
Privacy Notice
Following the workshop you will be sent a feedback form and equality survey, which we would be grateful if you could complete as it helps us understand our reach and to make sure that our workshops are as welcoming as possible and. Please click the following link to view our privacy policy: https://docs.google.com/document/d/1swctdbGF8D4yBoJw5UFE7ECQKlxgiszZQTpd4vh6mjw/edit?usp=sharing
In the event of Cancellation
Please note, should the workshop be unable to go ahead in person (e.g. due to a host or members of staff self-isolating), the workshop will be moved to Zoom and links will be sent out to all ticket holders to join.