Event Information
Refund Policy
Contact the organizer to request a refund.
Eventbrite's fee is nonrefundable.
WORD FACTORY STRIKE! Short Story Club: James Baldwin
About this Event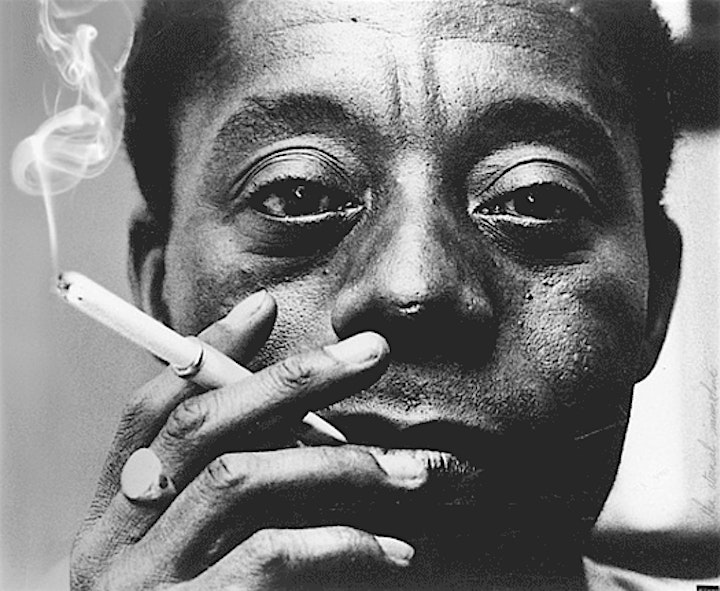 Join the STRIKE! Short Story Club for an espresso-shot of fantastic fiction
Join us this January for an online discussion of the vibrant short story Sonny's Blues, by the American writer James Baldwin.
James Baldwin (1924-1987) was an essayist, novelist and playwright, whose eloquence and passion on the subject of race in America made him an important voice, particularly in the late 1950s and early 1960s.
The eldest of nine children, Baldwin grew up in poverty in Harlem, New York City. The Guardian described him as: "A black writer before the Civil Rights movement; a gay writer in homophobic mid-century America; a passionate maverick stylist who was swept into the destructive arena of politics."
Baldwin wrote six novels. The most famous of his short stories is Sonny's Blues, published in 1957. It can be found is his collection, Going to Meet the Man.
Sonny's Blues combines distinctive Baldwin themes, including human weakness, racial prejudice, the power of family and the transformation of suffering through art, specifically, the power of music to transform suffering and create community.
The story begins as the narrator, a conservative algebra teacher with middle-class aspirations, learns that his estranged brother, Sonny, a jazz pianist, has recently been arrested for heroin possession.
*
"It's terrible sometimes, inside," he said, "that's what's the trouble. You walk these streets, black and funky and cold, and there's not really a living ass to talk to, and there's nothing shaking, and there's no way of getting it out – that storm inside. You can't talk it and you can't make love with it, and when you finally try to get with it and play it, you realise nobody's listening. So you've got to listen. You got to find a way to listen."
*
Sonny's Blues can be found online, here
Join us at on Zoom on Friday 29 January at 1pm-2pm GMT for a one-hour discussion of this evocative story.
Hope to see you there!
Sophie Haydock @Words_by_Sophie
If you're not already on the mailing list, you can subcribe here
__________________________________________
Sophie Haydock is a freelance journalist and editor with a passion for short stories. She's associate director of the Word Factory short story organisation and co-founded the STRIKE Short Story Club in 2014. Her debut novel, The Flames, about four the women who posed for the artist Egon Schiele, won the 2018 Impress Prize for New Writers and will be published by Doubleday in February 2022 @egonschieleswomen
Date and Time
Location
Refund Policy
Contact the organizer to request a refund.
Eventbrite's fee is nonrefundable.