Word Gets Around Business Networking 15th June

Wednesday, 15 June 2016 from 19:00 to 21:30 (BST)
Event Details
Business networking has changed. Good business is about building relationships with people, helping others to help you. It is a WIN:WIN situation. It takes time and effort but the rewards can be great.
WGA Networking gives you the chance to grow your business at a convenient time, worked around the busy life you lead. In a relaxed environment you get a chance to build relationships, share ideas and grow your business from people you never thought you would ever meet. 
How much will it cost you?
The price is just £15.00 (plus admin fees) for the night. We hope you will enjoy the evening and want to come again and build relationships with the people you meet and get to know. We also encourage you to bring along a friend and help grow the group.
The price includes food, guest speaker and a night of networking. 
GUEST SPEAKER: Stephen Bateman
Topic: 15 Minute Content Marketing Success Plan

Are you struggling to attract and engage new customers online? Have you got what it takes to interest and compel your audiences to action? Do you struggle to succeed with digital marketing? 
Most small businesses get content marketing strategy planning wrong, and their disparate ad hoc efforts underachieve or fail as a result.
---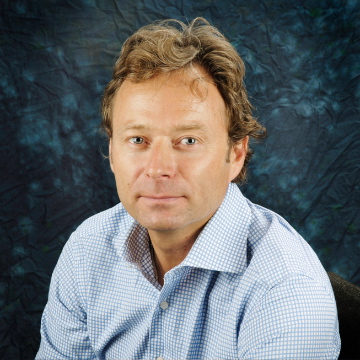 Stephen has worked successfully with more than 150 small businesses in the South West, helping them to understand and acquire new digital marketing skills faster, so they can grow their audiences and businesses with strategic content marketing 
In his 15 minute talk Stephen demonstrates a tried, tested and trusted framework that blows the confusion off content marketing, so that strategic digital marketing can succeed. 
Participants will discover the seven interdependent building blocks of a content marketing success plan for their business, which will help them: 
Understand their buyer's journey to purchase, and how to structure online marketing to attract, engage and convert them into their new customer acquisition funnel 
Stephen is a keynote at international digital marketing conferences, and the author of The Content Marketing Strategy Guide and The Content Marketing ROI Guide. 

www.concentricdotscontentmarketing.com
We look forward to seeing you soon and please get in touch for more details.
Kind Regards
Paul Smith & Jo Middleton
Note: We do not believe in category lock outs like some other networking groups. We believe that everyone has value and people buy from people that they get to know over time and will buy when they feel the time is right. In fact this also helps to form friendships and the chance to collaborate together in business which is great news for everyone.
Please make us aware of any special dietary requirements. 
When & Where

The Corner House Hotel

TA1 4DQ Taunton
United Kingdom


Wednesday, 15 June 2016 from 19:00 to 21:30 (BST)
Add to my calendar
Organiser
WGA Business Networking gives you the chance to promote your business at a convenient time, working around the busy life you lead. In a relaxed environment, you get a chance to build relationships, share ideas and develop your network, with like-minded people.

Our business network group is open to anyone who embraces the idea of support, learning and a 'together we're stronger' attitude. Now more than ever it is about sharing skills and experiences which help build relationships and in time, trust. Everyone has value and you can take away as much as you put in.