Word Gets Around Business Networking 16th April

Thursday, 16 April 2015 from 19:00 to 21:30 (BST)
Event Details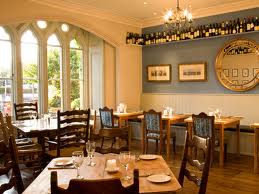 Business networking has changed. Good business is about building relationships with people, helping others to help you. It is a WIN:WIN situation. It takes time and effort but the rewards can be great.
WGA Networking gives you the chance to grow your business at a convenient time, worked around the busy life you lead. In a relaxed environment you get a chance to build relationships, share ideas and grow your business from people you never thought you would ever meet. 
How much will it cost you?
The price is just £15.00 (plus fees) for the night. We hope you will enjoy the evening and want to come again and build relationships with the people you meet and get to know. We also encourage you to bring along a friend and help grow the group.
The price includes food, guest speaker and a night of networking. 
GUEST SPEAKER: Sam Neffendorf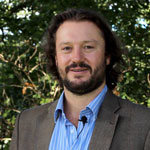 These days, it's easy to find reasons that you aren't making the money that you want to live the life that you desire.  Yet there are many people creating more money than ever before and often in positive ways that bring great value to the community that they wish to serve.  So, what are they doing differently?

Join Sam Neffendorf of Freedom Here and Now for this talk which exposes how our relationship with money is formed from a very early age and how you can change both your inner thoughts and feelings with money and the actions you take in the world to create what you want.
---
Sam guides people to free themselves from the limiting beliefs and emotional barriers that they have created both through their own experiences and the consensus reality projected onto everybody.  Once they have escaped from this 'mental slavery', he then works with them to create inspired actions to achieve what they want in any area of life.

He spent many years working in the corporate world and for the last 3 years of this, co-owned an independent financial planning business.  While appearing successful, this life was extremely unsatisfying for Sam and he knew he had to make changes.

Through his discovery of EFT tapping and other techniques, Sam has been able to create a life he loves, filled with freedom, love, fun and adventure (his core values)

By resolving the inner blocks to leaving his job and creating what he wanted in life, looking back, he is amazed at how his life has changed and become so much more than he had ever imagined. 

Sam's specialist areas are empowering people to create their life of choice, encouraging peak performance, wealth consciousness and creation and working with issues around birth and parenting.  He is an advanced practitioner of EFT and Matrix Reimprinting and is also a trainer of EFT.
We look forward to seeing you soon and please get in touch for more details.
Kind Regards
Paul Smith
Note: We do not believe in category lock outs like some other networking groups. We believe that everyone has value and people buy from people that they get to know over time and will buy when they feel the time is right. In fact this also helps to form friendships and the chance to collaborate together in business which is great news for everyone.
Please make us aware of any special dietary requirements. 
When & Where

The Corner House Hotel

TA1 4DQ Taunton
United Kingdom


Thursday, 16 April 2015 from 19:00 to 21:30 (BST)
Add to my calendar
Organiser
WGA Networking
WGA Business Networking gives you the chance to promote your business at a convenient time, working around the busy life you lead. In a relaxed environment, you get a chance to build relationships, share ideas and develop your network, with like-minded people.

Our business network group is open to anyone who embraces the idea of support, learning and a 'together we're stronger' attitude. Now more than ever it is about sharing skills and experiences which help build relationships and in time, trust. Everyone has value and you can take away as much as you put in.
Word Gets Around Business Networking 16th April