Word Gets Around Business Networking 22nd May

Thursday, 22 May 2014 from 19:00 to 21:30 (BST)
Event Details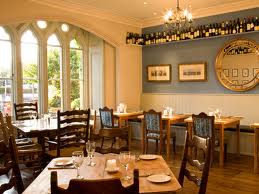 Business networking has changed. Good business is about building relationships with people, helping others to help you. It is a WIN:WIN situation. It takes time and effort but the rewards can be great.
WGA Networking gives you the chance to grow your business at a convenient time, worked around the busy life you lead. In a relaxed environment you get a chance to build relationships, share ideas and grow your business from people you never thought you would ever meet. 
How much will it cost you?

The price is just £15.00 (plus fees) for the night. We hope you will enjoy the evening and want to come again and build relationships with the people you meet and get to know. We also encourage you to bring along a friend and help grow the group.
The price includes food, guest speaker and a night of networking. 
GUEST SPEAKER: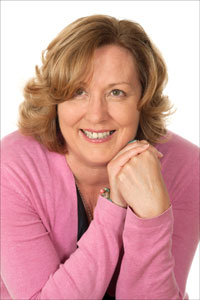 Jeanette Neale, Director of Neale Horizons Ltd – a business development and mentoring company.  She firmly believes that it is time to "Put the Personal Back  into Business".  For a business to be truly successful in the emerging 21st century climate, it's not enough to focus on improving your bottom line - instead it is be time for business owners to take a wider, more holistic view of their business.  With this in mind she will be talking on the thorny problem "Identifying and Freeing Blocks Around Money".  On 22 May Jeanette will be giving a taster session on how this can affect you as a person and your business.


We look forward to seeing you soon and please get in touch for more details.
Kind Regards
Paul Smith & Kate Bale.
Note: We do not believe in category lock outs like some other networking groups. We believe that everyone has value and people buy from people that they get to know over time and will buy when they feel the time is right. In fact this also helps to form friendships and the chance to collaborate together in business which is great news for everyone.
Please make us aware of any special dietary requirements. 
When & Where

The Corner House Hotel

TA1 4DQ Taunton
United Kingdom


Thursday, 22 May 2014 from 19:00 to 21:30 (BST)
Add to my calendar
Organiser
WGA Business Networking gives you the chance to promote your business at a convenient time, working around the busy life you lead. In a relaxed environment, you get a chance to build relationships, share ideas and develop your network, with like-minded people.

Our business network group is open to anyone who embraces the idea of support, learning and a 'together we're stronger' attitude. Now more than ever it is about sharing skills and experiences which help build relationships and in time, trust. Everyone has value and you can take away as much as you put in.