Word Gets Around Business Networking 27th April

Wednesday, 27 April 2016 from 19:00 to 21:30 (BST)
Event Details
Business networking has changed. Good business is about building relationships with people, helping others to help you. It is a WIN:WIN situation. It takes time and effort but the rewards can be great.
WGA Networking gives you the chance to grow your business at a convenient time, worked around the busy life you lead. In a relaxed environment you get a chance to build relationships, share ideas and grow your business from people you never thought you would ever meet. 
How much will it cost you?
The price is just £15.00 (plus admin fees) for the night. We hope you will enjoy the evening and want to come again and build relationships with the people you meet and get to know. We also encourage you to bring along a friend and help grow the group.
The price includes food, guest speaker and a night of networking. 
GUEST SPEAKER: Jo Middleton
Topic: 6 ways to make your Twitter account awesome

Do you feel a bit intimidated by Twitter? Do you find yourself staring at en empty box, not sure of what to say? Overwhelmed by your feed?

There are two pieces of good news:
1. You are not alone
2. The fact that most other people feel like this means that you only need to get a teeny bit more confident and efficient to stand out from the crowd.​

You'll go away from this session with six top tips to help you use Twitter more effectively, and ideas and inspiration to help you use Twitter to grow your business.
---
Award winning blogger Jo Middleton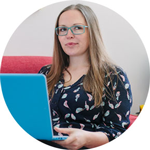 Jo Middleton is author of the blog Slummy single mummy, a Cision top five UK parenting blog that has netted several blogging awards and accolades since its launch in 2009. Jo's blog covers the highs and lows of parenting alone, working from home and searching for Mr Right whilst all the time trying to maintain a basic level of sanity and her mixture of honesty and humour is hugely popular with parents and non-parents alike. Jo has worked with multiple big name brands including Tesco, Disney and Unilever and has been on all kinds of adventures with her blog, from skiing in the Alps to cooking traditional pancakes in Ethiopia. Jo knows exactly what makes bloggers sit up and take notice and will be sharing her story and words of wisdom.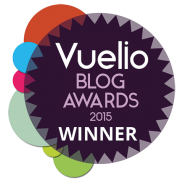 We look forward to seeing you soon and please get in touch for more details.
Kind Regards
Paul Smith & Jo Middleton
Note: We do not believe in category lock outs like some other networking groups. We believe that everyone has value and people buy from people that they get to know over time and will buy when they feel the time is right. In fact this also helps to form friendships and the chance to collaborate together in business which is great news for everyone.
Please make us aware of any special dietary requirements. 
When & Where

The Corner House Hotel

TA1 4DQ Taunton
United Kingdom


Wednesday, 27 April 2016 from 19:00 to 21:30 (BST)
Add to my calendar
Organiser
WGA Networking
WGA Networking gives you the chance to promote your business at a convenient time, working around the busy life you lead. In a relaxed environment, you get a chance to build relationships, share ideas and develop your network, with like-minded people.

Our business network group is open to anyone who embraces the idea of support, learning and a 'together we're stronger' attitude. Now more than ever it is about sharing skills and experiences which help build relationships and in time, trust. Everyone has value and you can take away as much as you put in.
Word Gets Around Business Networking 27th April