Word In Your Ear presents Duncan Reid and TV Smith

Wednesday, 1 October 2014 from 19:00 to 22:00 (BST)
Event Details


There are only two people in the entire world who can claim to have played onstage as part of the Ramones' live show without actually being called Ramone. Duncan 'Kid' Reid is one of them, and we are delighted to be launching his sophomore album with new group The Big Heads (pictured below) at The Islington on October 1st.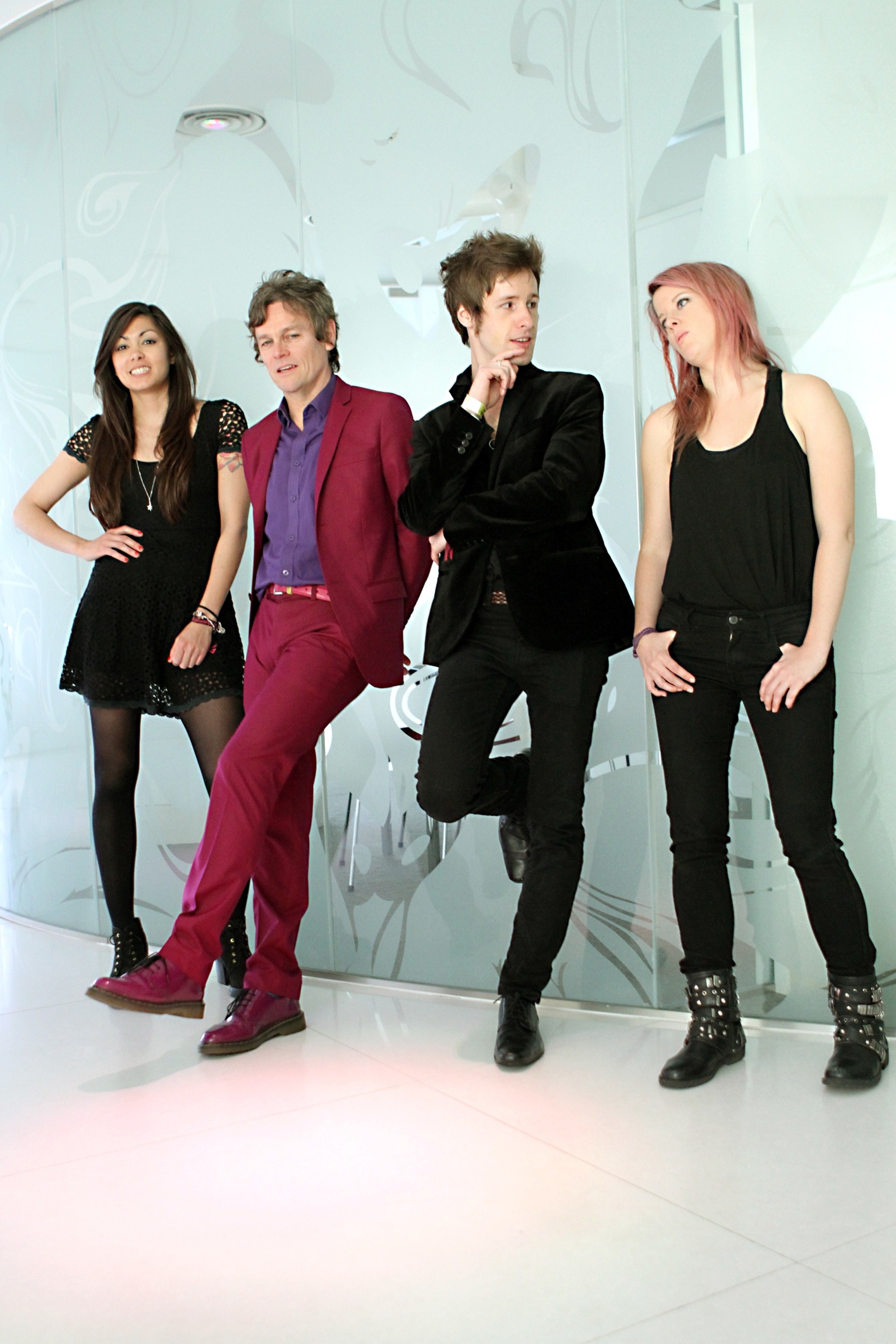 As singer and bass player of Joey Ramone's favourite group The Boys, Duncan rode on the crest of a wave during punk's original late-1970s heyday as part of a wider collective of friends and peers that included the Sex Pistols, The Clash, Generation X and a host of other power-chord pioneers.
Fast-forward to 2014 and Duncan's effervescent new group The Big Heads, which counts among its number Word Magazine veteran 'Magic' Alex Gold, are releasing The Difficult Second Album, following 2012's acclaimed Little Big Head and a slew of global touring which has seen the band joined onstage by members of The Adverts and Europe, and Duncan receive the keys to the Uruguayian capital Montevideo - an honour previously reserved only for Paul McCartney and Elton John in the musical fraternity.
You can get a taste of Duncan and the Big Heads' highly entertaining live show here: 
We are also delighted to announce the legendary TV Smith as our live chat turn.
Tim Vincent 'TV' Smith's musical career began in 1976, in the throes of that decade's punk rock explosion, as frontman of The Adverts alongside partner Gaye Black. The Adverts enjoyed a string of hit singles throughout punk's heyday, including 1977's Gary Gilmore's Eyes, and split in 1979.
Since then, TV has re-invented himself as a kind of roving pan-global punk rock troubadour hybrid of Bob Dylan and Billy Bragg, combining the former's prodigious linguistic aptitude alongside the latter's fervent political and social conscience. He has recorded and released countless albums, toured around the world relentlessly, influenced a generation of socially aware guitar-slingers, written three successful books, and been the focus of a BBC TV documentary. In short, he's been busy.
TV's latest book, a fourth volume of his critically-acclaimed tour diaries entitled Book of the Year, is out next month and he will be talking about it to 'Magic' Alex Gold. Subjects to be covered will include the Argentinians' definition of one minute, getting on stage in a German shed one night and a stadium the next, and the absolute importance of the emergency cheese sandwich. It promises to be, as it always is, a highly entertaining and informative yarn.
So, that's two punk legends in one intimate venue for the price of a couple of pints. Don't miss out.
When & Where

The Islington
1 Tolpuddle St
N1 0XT London Borough of Islington
United Kingdom


Wednesday, 1 October 2014 from 19:00 to 22:00 (BST)
Add to my calendar
Organiser
Word In Your Ear evenings are put together by Word Magazine veterans David Hepworth, Mark Ellen and Alex Gold, and are podcasted at wordpodcast.co.uk
//