Location
The Islington
1 Tolpuddle St
London Borough of Islington
N1 0XT
United Kingdom
Description
Ben Watt has worn a variety of hats in the last thirty years: half of Everything But The Girl, solo artist, deejay, producer, club owner and independent label operator.
Ben has had a new wave of acclaim in the last year, his solo record Hendra has won the Best Difficult Second Album Award from AIM, and now Romany and Tom, his second autobiographical book, has been nominated for the Samuel Johnson prize for non-fiction, a prize which, as far as David Hepworth is concerned, he ought to win.
On Monday September 22nd he'll be with us at The Islington, talking to Mark Ellen and David Hepworth about all this and more. We'll be recording the evening for a Word Podcast. If You want to make sure you don't miss anything, you'd better be there.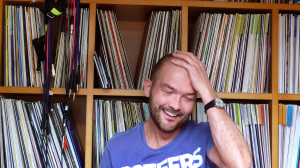 Zoe will be talking to Mark Ellen and David Hepworth about her new book Stevie Nicks: Visions, Dreams and Rumours and her earlier experiences writing books about Wilko Johnson, The Slits, The Jesus & Mary Chain and rock star dads. The subjects of witches, hair products and the devil's dandruff are bound to come up in what we confidently predict will be a lively display of insight and anecdotage.