Word On The Street: Creative Writing workshop and Spoken Word performance
Description
Freedom Festival present Word On The Street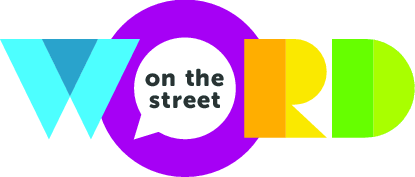 FREE Creative Writing and Spoken Word workshop
followed by a special live performance.
Delivered by Ralph Dartford of A Firm Of Poets and Joe Kriss of WordLife.
In association with James Reckitt Library Trust.
Word On The Street brings three monthly spoken word events to Hull, in the lead up to Freedom Festival in September. The project is being delivered in partnership with A Firm Of Poets and is part-funded by Arts Council England and James Reckitt Library Trust.

This workshop takes place from 2pm-5pm. The main section will focus on Creative Writing and Poetry writing. After a break, we'll also have a section on Spoken Word performance. The workshop is open to writers aged 16 and over, of all abilities.
You will then receive a short slot at that evening's Word On The Street event, which stars Simon Munnery and Kate Fox - two of the country's leading acts. Please bear this in mind when signing up to the workshop - it would be a terrible shame to miss out on the evening opportunity!
Also, not only that, we're offering Word On The Street workshop participants the opportunity to perform at Freedom Festival itself in September! The festival takes place in Hull city centre from 2-4 September. Finally, in light of this, we're encouraging you to write poems based on your interpretation of "freedom". Sound good?
Click here for information on the evening event. You will not need to purchase or reserve a ticket for this separately; signing up for the workshop guarantees your spot at the event. If you have any questions, please contact Matt Abbott on hello@afirmofpoets.com and he'll be happy to help.