Event Information
Location
IG3 8QD
Farnham House
Farnham Road
Ilford, England IG3 8QD
Description
A hands-on introductory course to building your first website with WordPress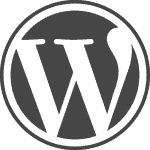 WordPress is the publishing platform of choice for over 100 million websites and blogs – including some of the most high-profile sites in the world. It has a Content Management System (CMS) market share of 58%. WordPress is quick to install and simple to get started on, with little configuration and setup.
But, as an incredibly powerful web publishing platform, it takes some knowledge to truly get the best out of it.
This course will give you a great start. It will take you from installing the software, adding content (including multimedia), interacting with your reader, through customising the look and enhancing your site with plugins.
Who will benefit from this class?
This WordPress for Beginners class is ideal for someone who wants to set up their first website, whether you have heard of WordPress or not. If you have heard about blogging and want to start your own blog, this course will get you started.
If you have a small business – maybe you're involved in a scout group or local church and you want to get started with a web site – this course will be ideal for you.
You might be a freelance journalist wanting to show off some of your writing, an acupuncturist hoping to attract more clients, or a gardener finding small ads in the free newspaper less and less effective.
You may have already tried to set up WordPress but got lost in the technical stuff. This course will set you back on the right track.
Date and Time
Location
IG3 8QD
Farnham House
Farnham Road
Ilford, England IG3 8QD
Refund Policy