Description
Special event for BLOGGERS and BUSINESS OWNERS.
Doors open 6:00 pm. Talks start at 6:30 pm.
Coffee/Tea and Cake will be available for attendees.

ABOUT THE TALKS

Talk 1: WooCommerce Website Considerations for Beginners
WooCommerce offers an opportunity for anyone to sell anything beautifully online. This free plugin expands the scope of a website by introducing ecommerce functionality.

Ecommerce, however, comes with several challenges that may affect small businesses or individuals. These challenges are visible and are often costly, even if WooCommerce is in use.
This talk shares insight into how a beginner or early-start ecommerce store might apply WooCommerce to their advantage. It will discuss some of the potential challenges that newcomers to WooCommerce need to be aware of. The talk will also offer specific recommendations and suggestions, which every new WooCommerce store owner should consider.
Attendees will come away with proven strategies and best practices, which they can apply to their own WooCommerce storefronts.
Talk 2: How to Build your Business Blog

Right from the start of my working life with WordPress I knew I wanted to have a blog. I started with one post a month but quickly realised that wasn't enough. It wasn't until I kick-started my blog with a daily blogging challenge that it really began to gain traffic. Keeping a regular blog has helped me get an ongoing job writing for WPMU Dev.
My talk will cover how to start blogging, how to come up with a stream of ideas and stay consistent and how to measure your success (not all of it is in the numbers).
ABOUT THE SPEAKERS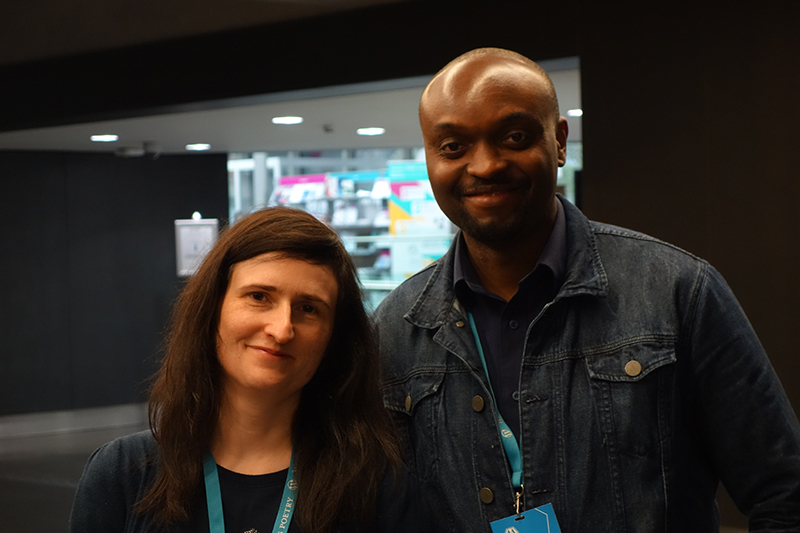 CJ Andrew is an independent consultant/contractor, specialized in providing WooCommerce services to individuals and businesses.
With a background in IT support, change management, and web administration, he brings unique perspective to each WordPress project that he's involved with.
In his spare time, CJ enjoys jazz music and long walks.
Twitter: @cjwebstudio
Website: https://cjwebstudio.com
Claire Brotherton is a freelance web developer who builds WordPress sites at A Bright Clear Web, works part-time at graphics.coop in Edinburgh and blogs for WPMU Dev.

Her special interest is in web accessibility.

Twitter: @abrightclearweb

Website: https://www.abrightclearweb.com/ and https://premium.wpmudev.org/blog/author/clairebrotherton/
FAQs
Do I have to bring my printed ticket to the event?
No, we will have the attendance list at the door.

Will there be any food?
There will be a snack of cake and tea/coffee available to all attendees.
How do I find the Clubroom?
The Clubroom is on the second floor of the Centre for Contemporary Arts (CCA).
If you go in to the CCA from its Sauchiehall St entrance, the stairs and lift are on the left-hand side after the reception desk.
If you use the entrance by the Saramago Cafe, in Scott St., the stairs and lift are at the end of the walkway and you will only need to go up one more floor.
Is the venue accessible?
Yes, if you enter the CCA from its main door in Sauchiehall Street, there is a lift passed the reception, on the left-hand side.
Please note that the CCA side entrance in Scott St. is not accessible for wheelchair users.