Let Me In are back, celebrating words and music, featuring original writing and performances showcasing poetry, spoken word and song.
About this Event
Let Me In are back with a festival designed to celebrate and showcase local talent in songwriting, poetry, musicianship and spoken word artistry.
Please be aware: This performance WILL contain swearing and themes of a sensitive nature throughout.
Once again, we have decided that the most important thing to us is that the arts are accessible to all, especially amidst a global pandemic and a year that has carried so much heartbreak and devastation - therefore, we have opted for a donation model for our event.
We always strive for quality and passion in the events we produce, and that carries an inevitable cost financially, so we ask those of you who are in a position to you, to please donate whatever you can to ensure we can continue, as a company, to bring you the events we love to produce.
With a line up packed full of local, exciting artists, the evening promises to display a diverse range of original material and performances of classics, culminating in headline sets from talented Lichfield based singer-songwriter Amelia Harrison, stunning poetry from Emily Galvin (Poet Laureate Staffordshire 2017-2019) and the Let Me In house band, fronted by Christopher Buckle, performing a special acoustic evening of folk music.
Along with the great performances on display, Let Me In are proud to announce a partnership with Tunnel Brewery and Woodhouse Farm and Garden to provide you with a varied and exciting selection of locally sourced and produced food and drink options throughout the event.
Words and Music is an outdoor, socially distanced event located at Woodhouse Farm and Garden CIC in Whittington - doors will open at 5pm, an hour before the performances are due to commence.
The event will be well staffed to ensure social distancing is adhered to, promoting the safety and comfort of all of our patrons above all else.
The event will not contain pre arranged seating, however, you are encouraged to bring blankets and chairs to sit on so you can be comfortable throughout the event.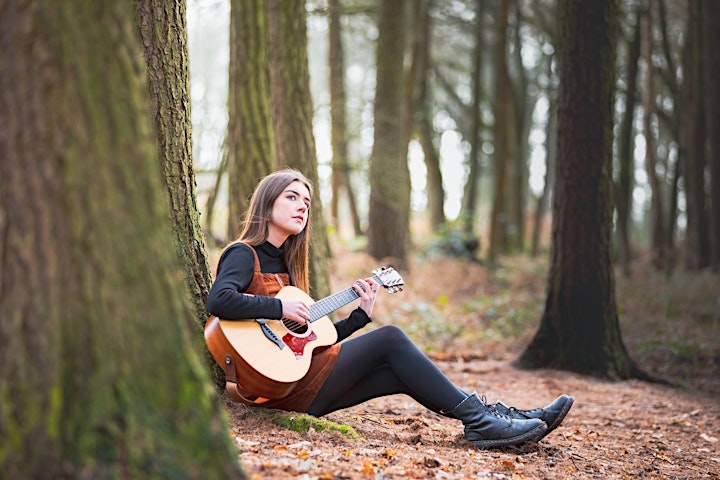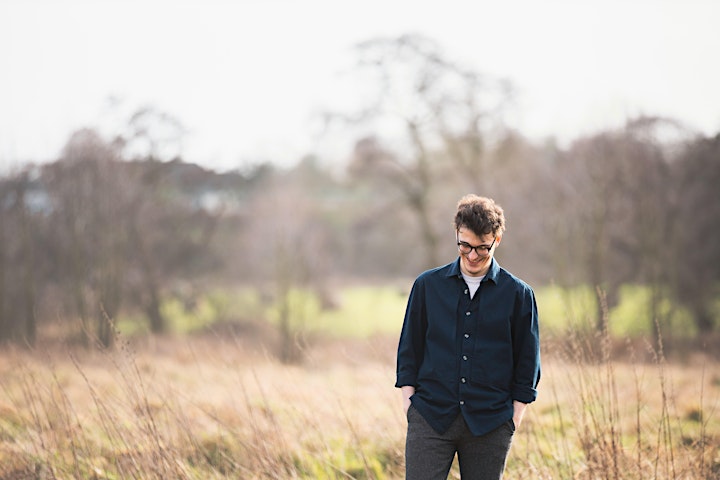 FAQs
What age is the festival suitable for?
We have designed the festival to be suitable and accessible for families and people of all ages - however, this decision is guidance only and is down to the parents/guardians discretion. There will be spoken word and poems depicting themes around mental health, illness and relationships.
What social distancing guidelines will be in place?
We will be taking every possible precaution to ensure all of our audience members are safe. We will have ample staff to ensure all patrons follow our guidelines and they will be enforcing a strict 1 metre plus social distancing policy.
Will the performers be socially distancing?
The performers (outside of their own respective bubbles) will also be adhering to government guidance in accordance to social distancing, staying a minimum of 1m away from one another and at least 2m away from the audience.
What are the seating arrangements?
We ask you to bring your own chairs or blankets to sit on for reasons relating to health and safety and convenience. There is plenty of room on site for patrons to either stand or sit in their bubbles and there will be allocated aisles and queuing systems in place to ensure safe and comfortable walkways.
What if the performance is cancelled due to Covid-19?
If the performance is cancelled for any reason relating to Covid-19, you will be alerted immediately.
Our first port of call will be to try and reschedule for when it is safe, but in the event that this is not possible, we will let you know.
As the performance has a donation model and we will still incur production costs, there will be no ability for us to issue refunds.
Please be aware that any donations are non-refundable.
Will there be refreshments on site?
There will be some wonderful food and drink options provided at the event by our friends at Tunnel Brewery and Woodhouse Farm. They will be able to accept cash or card.
Will there be parking on site?
There is space to park on site. Parking is relatively limited on the farm, and we will have stewards on the day directing audience members, however, where possible, it is recommended to be dropped off, car share when safe, or arrive on foot/bicycle.
Will there be toilets on site?
Yes, there are five toilets on site.
What happens in adverse weather conditions?
The performance will go ahead in all weather conditions except if it is deemed extreme and/or dangerous. In the event of this, audience members will be alerted and we will endeavour to put on an alternative performance date in it's place.
We strongly urge you to bring waterproof clothes - the performance will be enhanced by any weather - so we want you to be prepared for the worst so you can enjoy the show whatever the conditions!
Will there be an interval?
The evening will be separated into 6 mini performance sets, and you will be able to come and go to the bar, food stalls and lavatories as you please.
Is it accessible for wheelchairs?
The farm is technically wheelchair accessible, however, the ground is uneven and could be muddy, so please bear this in mind before booking.
What if I need more information?
Feel free to email Chris at chris@letmeinpresents.co.uk with any questions you may have.