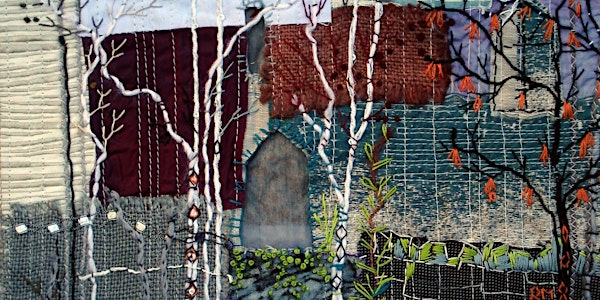 Words for the Earth: poetry readings by four Quaker poets
Sales Have Ended
Registrations are closed
Welcome to the Words for the Earth . A poetry recital from four Quaker poets, responding to the Climate Crisis Please join us on Monday 25th October at 7.30 pm. The Zoom link is https://us02web.zoom.us/j/5979022653 . Ella Otomewo is a poet who found her voice in the spoken word community years ago, and now writes for both the page and the stage. She lives in Manchester. Philip Gross is mostly a poet, for adults and young people, a former academic and a keen collaborator across art forms. He won the T. S. Eliot Prize, 2009. His home is in South Wales. Sam Donaldson writes poetry, runs spiritual retreats and has been active on a range of peace, humanitarian and environmental issues. He's based in Humberside. Stevie Krayer is a poet whose publications include three collections of poetry and an anthology (co-edited with R V Bailey) of Quaker poets. Brought up in London's East End, she has lived in Wales for nearly 30 years. Jennifer Kavanagh, this evening's host, worked in publishing for many years and has written a number of fiction and non-fiction books herself. The Quaker Arts Network welcomes new members to support our aims, and is seeking Friends who would like to help us organise future events. Find out more about us at http://Quakerarts.uk To join our mailing list email us at quakerartsuk@gmail.com. Follow us on Facebook @quakerarts
Sales Have Ended
Registrations are closed
Welcome to the Words for the Earth . A poetry recital from four Quaker poets, responding to the Climate Crisis Please join us on Monday 25th October at 7.30 pm. The Zoom link is https://us02web.zoom.us/j/5979022653 . Ella Otomewo is a poet who found her voice in the spoken word community years ago, and now writes for both the page and the stage. She lives in Manchester. Philip Gross is mostly a poet, for adults and young people, a former academic and a keen collaborator across art forms. He won the T. S. Eliot Prize, 2009. His home is in South Wales. Sam Donaldson writes poetry, runs spiritual retreats and has been active on a range of peace, humanitarian and environmental issues. He's based in Humberside. Stevie Krayer is a poet whose publications include three collections of poetry and an anthology (co-edited with R V Bailey) of Quaker poets. Brought up in London's East End, she has lived in Wales for nearly 30 years. Jennifer Kavanagh, this evening's host, worked in publishing for many years and has written a number of fiction and non-fiction books herself. The Quaker Arts Network welcomes new members to support our aims, and is seeking Friends who would like to help us organise future events. Find out more about us at http://Quakerarts.uk To join our mailing list email us at quakerartsuk@gmail.com. Follow us on Facebook @quakerarts
Poetry readings by four Quaker poets, responding to the Climate Crisis
About this event
Jennifer Kavanagh introduces four Quaker poets, reading some of their poems which respond to the Climate Crisis.
Ella Otomewo is a poet who found her voice in the spoken word community years ago, and now writes for both the page and the stage. She lives in Manchester.
Philip Gross is mostly a poet, for adults and young people. A former academic and a keen collaborator across art forms, he won the T. S. Eliot Prize, 2009. His home is in South Wales.
Sam Donaldson writes poetry, runs spiritual retreats and has been active on a range of peace, humanitarian and environmental issues. He's based in Humberside.
Stevie Krayer is a poet whose publications include three collections of poetry and an anthology (co-edited with R V Bailey) of Quaker poets. Brought up in London's East End, she has lived in Wales for nearly 30 years.
Jennifer Kavanagh worked in publishing for many years and has written a number of fiction and non-fiction books herself.

This event is organised by the Quaker Arts Network.
Find out more about us at http://Quakerarts.net.
To join our mailing list email us at Quakerartsuk@gmail.com