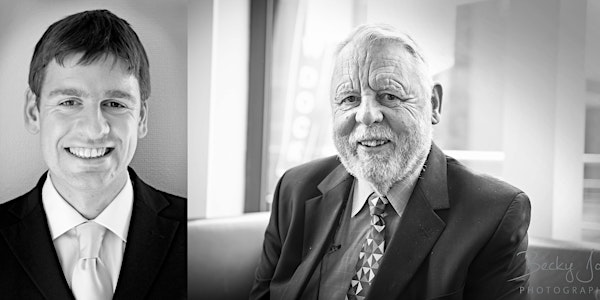 WORDS & MUSIC A reflective evening with Terry Waite CBE & Matthew Rickard
Event Information
Location
Saint Martin's Church
Ockham Rd South
East Horsley
KT24 6RL
United Kingdom
WORDS & MUSIC - A reflective evening with Terry Waite CBE and Matthew Rickard, Pianist.
About this event
It is over 30 years since Terry Waite was released from captivity in Beirut. As a member of the Archbishop of Canterbury's private staff he negotiated the release of Hostages from Iran and Libya. Whilst in Lebanon trying to do the same he was captured and spent almost five years in strict solitary confinement.
On his release he decided to devote his time to humanitarian activities and founded Hostage International (hostageinternational.org ) and helped in the establishing of Emmaus for the homeless (emmaus.org.uk ). Today he is President of both charities and is involved with many other organisations working with those on the margins of society.
In captivity, without books or papers and in strict solitary confinement, he realised that to keep alive he had to keep mentally active. He wrote his first book in his head as he never had pen or paper. There was no music but as a lover of music he played in his mind that which he remembered from the past. 'Music and good language' he said, 'have the capacity to breathe harmony into the soul'.
In an evening of words and music, Terry will share something of his experience of those solitary years and also read short extracts from his writings. These will be interspersed with music played by Matthew on the piano. This will be a reflective evening designed to enable us to experience a deeper inner harmony which this world needs so urgently.
Surrey based pianist, Matthew Rickard, studied at the University of Surrey and the Royal Academy of Music, where he specialised in piano accompaniment. His teachers included Clive Williamson and Michael Dussek. He currently enjoys a busy freelance career as both performer and teacher. Matthew is accompanist to Horsley Choral Society and Farnham Youth Choir and regularly works with many other local groups. Matthew has recorded several CDs for the EM Records and Toccata Classics labels and has also played live on BBC Radio 3's In Tune programme.
Proceeds from the evening will go towards supporting Terry in his humanitarian activities both at home and overseas as well as covering expenses incurred for the evening.
Books written by Terry will be available and payment can be made by cash or card. Terry will be happy to sign books at the end of the evening.
Date and time
Location
Saint Martin's Church
Ockham Rd South
East Horsley
KT24 6RL
United Kingdom
Refund policy