Description
'I want you to feel the fear I feel every day. And then I want you to act. I want you to act as you would in a crisis. I want you to act as if our house is on fire.' – Greta Thunberg, speech to World Economic Forum, 2019
'Some people ask: 'Why the word feminist? Why not just say you are a believer in human rights, or something like that?' Because that would be dishonest.' – Chimananda Ngozi Adichie, 'We Should All Be Feminists', 2013
'To those waiting with bated breath for that favourite media catchphrase, the 'U'turn, I have only one thing to say. 'You turn if you want to. The lady's not for turning.' – Margaret Thatcher, speech to Conservative Party conference, 1980
In recent years women have been raising their voices as never before. Take the women who came forward to tell their stories as part of the #MeToo movement, or Malala Yousafzai and Greta Thunberg, who have become two of the best known activists on the planet. Now Intelligence Squared is staging a celebration of the courageous women who chose to speak out through history – from Boudica to Margaret Thatcher and from Emmeline Pankhurst to gun-control activist Emma Gonzalez. Whether they were waging war or fighting for political and social change, women have for centuries used their voices to challenge perceptions and radically change the course of history.
Join us on November 28th when Labour MP Yvette Cooper will be joined by Daisy Goodwin, author and creator of the hit television drama Victoria, to discuss some of the inspiring women's speeches that feature in Cooper's new book She Speaks: The Power of Women's Voices. And following on from Intelligence Squared's acclaimed events on great letters and poetry, we will have a cast of star performers to bring the speeches to life on stage.
Previous actors in Intelligence Squared events include: Tom Hiddleston, Carey Mulligan, Dominic West, Helena Bonham Carter, Harriet Walter, Sam West, Eleanor Tomlinson, Jeremy Irons, Zawe Ashton, Simon Russell Beale, Tamsin Greig, Jade Anouka, Timothy West, Fiona Shaw, Simon Callow, Alex MacQueen and Greta Schacchi.
BOOK BUNDLES
Book Bundles include one ticket plus one copy of Yvette Cooper's new book She Speaks: The Power of Women's Voices, to be collected from the venue on the night of the event.
Speakers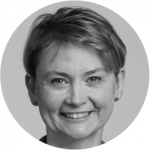 Yvette Cooper
Labour MP and chair of the Home Affairs Select Committee
Labour MP for Normanton, Pontefract, Castleford and Knottingley. She served in the Cabinet under Prime Minister Gordon Brown as Chief Secretary to the Treasury and Secretary of State for Work and Pensions. Since 2016 she has been chair of the Home Affairs Select Committee and more recently she has been a prominent and vocal campaigner in the Brexit process.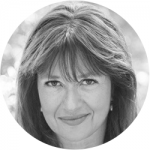 Daisy Goodwin
Screenwriter and novelist
Screenwriter and novelist. She created and wrote the recent hit ITV series Victoria. She has also published the novel Victoria: A Novel of a Young Queen. She has written two other novels, My Last Duchess and The Fortune Hunter, both set in the 19th century, which were New York Times bestsellers. As a television producer, she created a number of programmes including the long-running series Grand Designs.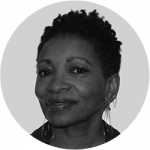 Bonnie Greer
Author, playwright and broadcaster
Author, playwright and broadcaster. Her plays have been produced on the BBC and in the West End. She was Deputy Chairman of the British Museum's Board of Trustees and is former Chancellor of Kingston University. She is an Honorary Doctor of Writing from Kingston, and an Honorary Doctor of Drama from The Royal Glasgow Conservatoire.