Words that Heal: An Introduction to Poetry Therapy Workshop with Charmaine Pollard
About this event
Writing can play a powerful role in our journeys of self-discovery. It bears witness to our experiences, which include successes, desires, difficulties and frustrations.
Research over the last 30 years has found links between writing, health and wellbeing. Poetry therapy, in simple terms, is about using the written word to promote healing and growth. By writing and reflecting on our own words, we can gain a deeper understanding of ourselves and, in turn, prepare for meaningful change.
This experiential workshop introduces poetry therapy through a variety of practical exercises. You will be guided through a selection of writing activities followed by opportunities for discussion. We will use carefully chosen poems, prompts and self-reflective writing to spark conversation and uncover insights.
By the end of the workshop, you will have encountered the core principles behind poetry therapy and have experienced them in action for yourself.
No previous experience of expressive writing is required.
This workshop will be hosted on the Zoom meeting platform where we will use our camera and microphones to interact with each other as a group.
To support practitioners in this time of extraordinary circumstances we are offering access to this group for a self-select fee.
The self-select fee is a radical inclusion policy to open learning for all colleagues. The guide price for this event is £20.00, however, we appreciate that income varies greatly in different locations and circumstances. Please contribute what you can to help us maintain inclusive professional training.
All the colleagues at ONLINEVENTS and the presenters we collaborate with are committed to working in a manner consistent with the BACP Ethical Framework, which can be accessed on the link below. When registering for this event you are agreeing to be present and interact in a manner that is consistent with this Framework.
https://www.bacp.co.uk/events-and-resources/ethics-and-standards/ethical-framework-for-the-counselling-professions/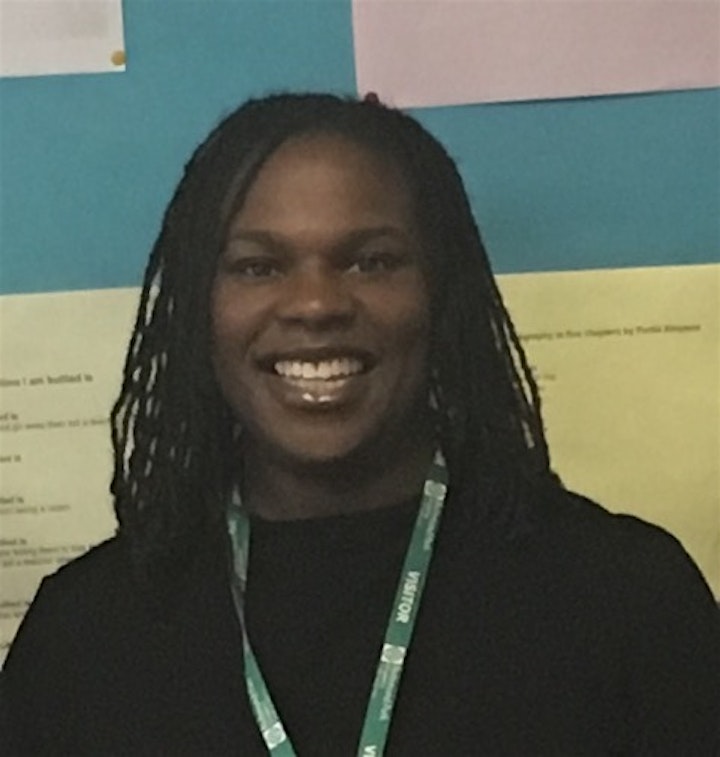 Charmaine Pollard
Charmaine Pollard is a BACP accredited/ registered counsellor, life coach and a certified poetry therapist, accredited with the International Federation for Biblio/Poetry Therapy in the USA.
She has extensive experience in implementing therapeutic writing programmes in a wide range of settings. She has facilitated poetry therapy groups in: schools, prisons, churches, libraries, clinical settings and in the community.
She is author of Writing for Resilience, a workbook designed to improve your resilience and well-being through poetry and self-reflective writing.
Website | charmainepollardcounselling.co.uk
Twitter | @calmurmind
Online workshops to improve your health and wellbeing: https://charmainepollardcounselling.co.uk/workshops
https://www.amazon.co.uk/dp/B0942FWMN8 - Writing for Resilience
Organiser of Words that Heal: An Introduction to Poetry Therapy - Charmaine Pollard
Sandra and John are a sibling team who are proud to be serving the helping professions for more than 10 years with online interactive learning. The workshop programme is being offered alongside the Onlinevents CPD Library which we believe is the world's largest online library of video and audio learning, with instant certification for the helping professions including counsellors, coaches, teachers, supervisors and nurses.
100% Learning Guarantee
Our number one priority at onlinevents is your learning. Which means we stand by our learning experiences 100%, no matter what, no holds barred, no ifs, no buts.